Prince William's Friend Reveals His True Feelings About Harry And The 'Alien World' He Lives In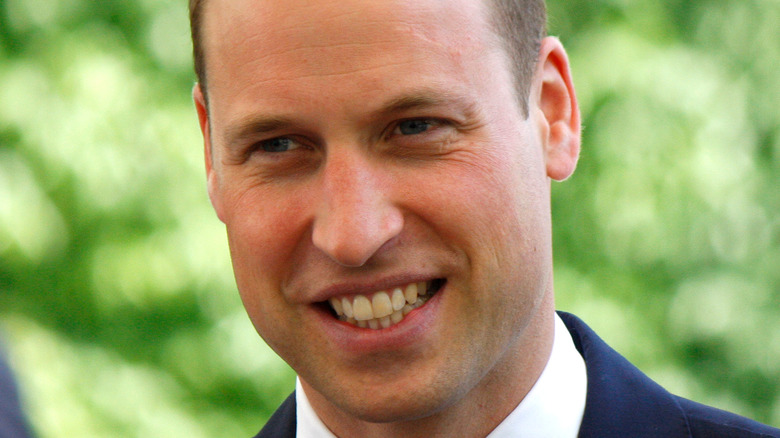 360b/Shutterstock
As Prince William turns 40, there are many changes ahead, and there's still heartbreak over his relationship with Prince Harry. William is "mourning" the loss of his brother, but one positive in his life is a better relationship with his dad. William and Prince Charles are closer after Harry and Meghan stepped away from their royal duties. An inside source told The Telegraph, "William has started to appreciate his father more and Charles trusts his son's judgment more than ever." The source added, "Prince of Wales is more involved with his grandchildren than ever before, and William is less reliant on the Middletons for that sense of family."
Another source close to William told the outlet, "His life will change hugely when he becomes Prince of Wales ... He will be in charge of the Duchy of Cornwall, a billion-pound business empire, and will be expected to carry out far more royal engagements, especially abroad." William took a big step in his royal career by writing an essay. People reported the Duke of Cambridge wrote a column about homelessness for the UK outlet The Big Issue, which supports homeless people, giving credit to his mother. William wrote, "I was 11 when I first visited a homeless shelter with my mother, who in her own inimitable style was determined to shine a light on an overlooked, misunderstood problem." Princess Diana would likely be proud of her oldest son for his work.
But William's friends revealed his true feelings about Harry and the "alien world" he lives in.
Friends of Prince William talk to Daily Mail on his landmark birthday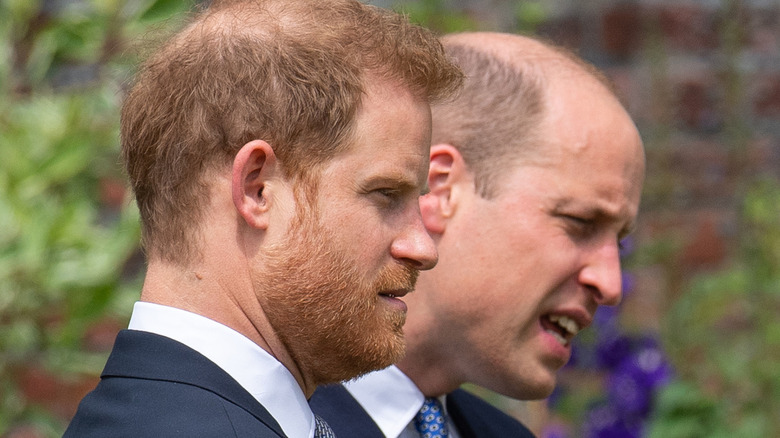 Wpa Pool/Getty Images
The Daily Mail spoke to friends and insiders about Prince William as he turns 40, and the details would break Princess Diana's heart. Sources told the Mail that William's feud with Prince Harry is on the future king's mind on his birthday. "He [William] alternates between grieving for what he has lost and feeling really, really angry about what his brother has done," a friend revealed. They added, "He truly loves Harry and feels he has lost the only person, aside from his wife, who understood this strange life of theirs ... But he believes there are things you just don't do. And Harry has 100 percent crossed that line." Another source told the Mail, "William thinks Harry has been sucked into an alien world and there's f**k all he can do about it. But he does want Harry to be happy, and if he stops throwing dust in their faces, then maybe he will find a way to forgive and forget."
When asked if the brothers could repair their bond, one friend told the Mail that was "a hard question to answer" because the two have "to find some common ground again." However, to do so, "both have to admit fault." But the Daily Beast reported that the royal brothers are back on "buddy terms," and an optimistic also source told the Mail that William has "always been very protective of Harry," and will "keep the door open to him [Harry] forever."
Reaction to Daily Mail's profile about Prince William was brutal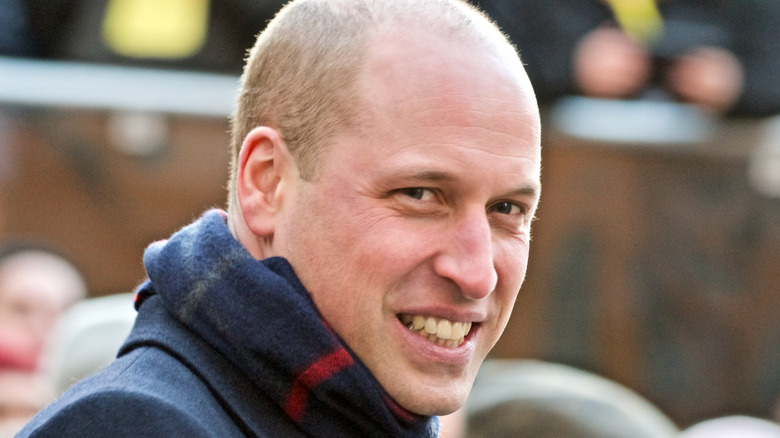 Liv Oeian/Shutterstock
There was some brutal pushback on the Daily Mail's profile about Prince William. Twitter had many feelings, with some calling for the Duke of Cambridge to move on. One user tweeted, "Can Will have a birthday without talking about Harry? Dear Lord, can William and Kate stand on their own two feet for once?" Another said, "Can William just shut up about Harry already and go on with his usual boring business!" One frustrated royal watcher added: "Can't he shut the f**k up about harry already?? why is he keep talking and sending his friends to talk to the press about harry !!" One Twitter suggested therapy, tweeting, "Williams needs therapy, why is he talking about his brother? A 40 yr old man whining about his brother ... Shouldn't he be celebrating his birthday."
One reaction to the story referenced allegations that William and Jason Knauf smeared Harry and Meghan. A royal watcher tweeted, "If William and his 'friends' stopped giving stories to the Mail, maybe the relationship he's 'mourning' might have a chance to heal." But another user seemed to sum up feelings about the profile by saying, "Harry Enjoying his Alien world while living rent-free in Willam and Dolittle's minds. Move on, Bill. We know you are facing a midlife crisis. It's not Harry fault, that your life is clueless. Your father was already focused and accomplished by 40. Grow up."