The Ironic Connection Between Katey Sagal And Roseanne Barr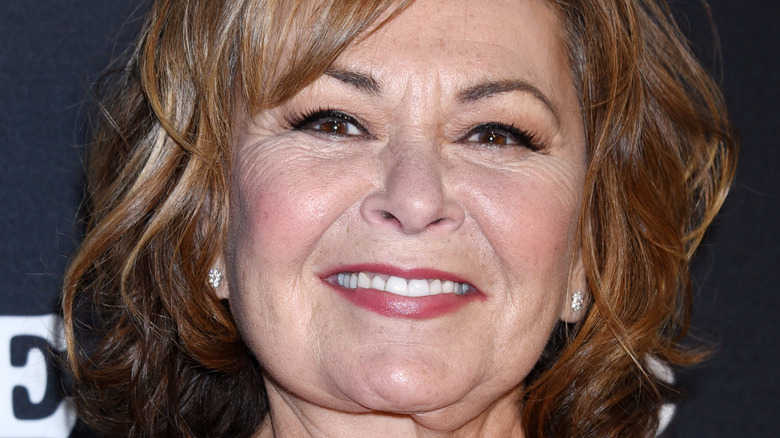 Ga Fullner/Shutterstock
Life is full of changes, and "The Conners" know that well – even if they're fictional characters. For nine seasons, viewers watched as the family dealt with working-class issues on "Roseanne." Then, 2018 saw the family return for new audience, focusing on the entire Conner clan's present-day troubles. However, behind-the-scenes drama led to an unexpected reckoning after only one season.
After a racist tweet, series star Roseanne Barr got the boot and the show was retooled to focus on the rest of the household — now called "The Conners." The first season focused on widower Dan, played by John Goodman, dealing with the death of Roseanne (Barr's character). In an interview with The New York Times, Goodman discussed the behind-the-scenes changes, believing Barr was still irreplaceable. "Those are shoes you can't fill," he said.
Still, producers decided to introduce a new love interest for Dan in the form of Louise, played by Katey Sagal. Ironically, this wouldn't be the first time Sagal and Barr's careers crisscrossed. The two sitcom stars share an ironic connection, especially in the light of Sagal filling Barr's spot on "The Conners."
Roseanne Barr almost starred in Married... With Children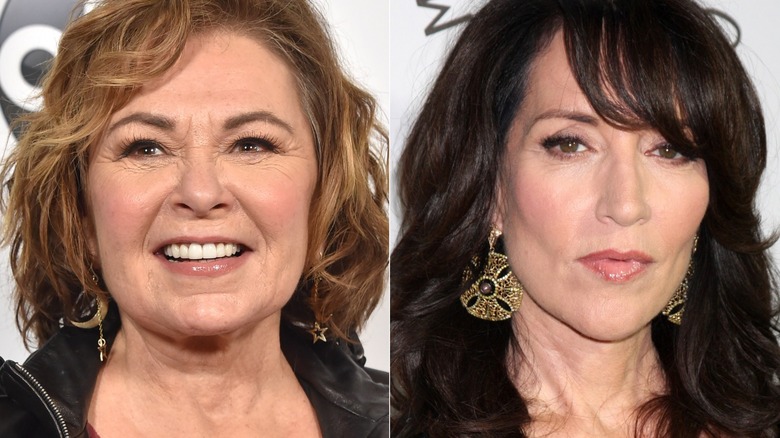 DFree & Kathy Hutchins/Shutterstock
Sitcom fans, of course, know Katey Sagal for her work as Peggy Bundy on "Married... With Children," which ran 11 seasons. But audiences almost got a very different Peggy. According to Vulture, producers originally wanted Roseanne Barr to star in the role. At the time, Barr was a stand-up comedian, but she turned down the role, preferring to put her comedy into her own TV show.
It's hard to imagine how Barr would have gelled with Ed O'Neill on the sitcom. The two actors arguably stole the spotlights on their respective series, and "Married... With Children" might have been too small for both of them. Things worked out in Barr's favor, as "Roseanne" debuted a year later. "Roseanne" consistently ranked higher than "Married... With Children," plus Barr got to be the driving creative force behind her show.
Ironically, Barr turning down the role helped Sagal land one of the most popular roles of her career. In 2012 at the "Roast of Roseanne Barr," Sagal not so subtly reminded Barr that she debuted her schtick first. "Roseanne was a trailblazing comedy icon who created the character of an irreverent smart talking mom that no one had ever seen ... since I did it on 'Married... With Children' the year before."
Katey Sagal lands a role on The Conners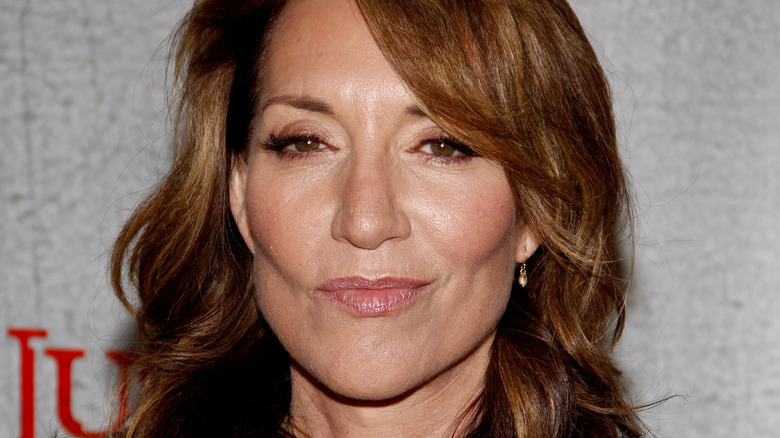 Tinseltown/Shutterstock
Ultimately, Katey Sagal would have the last laugh again in sitcom land. In the revamped version of "The Conners," Sagal's character would become a shoulder for Dan to cry on. While she didn't become the main focus like Roseanne had ("The Conners" is an ensemble), Sagal's role on the show has grown over the years.
Producer Bruce Helford talked about Sagal's increased presence on the show in an interview with TV Line. "She wants a relationship. She wants romance. She is not giving up," he explained. "But Dan is still having difficulty. He's struggling with whether he'd be betraying [Roseanne] if he does move toward someone else." Louise and Dan ultimately tied the knot in an emotional episode of the show.
However, Sagal had to fight to keep a prominent role on the show after another TV show of hers, "Rebel," was picked up. She told producers, "I am not abdicating my role," per TV Line. And so far, that has been true. Even after she was injured in a car accident, Sagal continued appearing on the show. In an interview with ET, Helford said, "We understand she's pretty well healed up and she's making her return to the family in episode 14." Roseanne may be gone, but Louise seems here to stay. Peggy Bundy would be proud.