Mandy Moore Speaks Out Against Sexual Assault, Harassment In Hollywood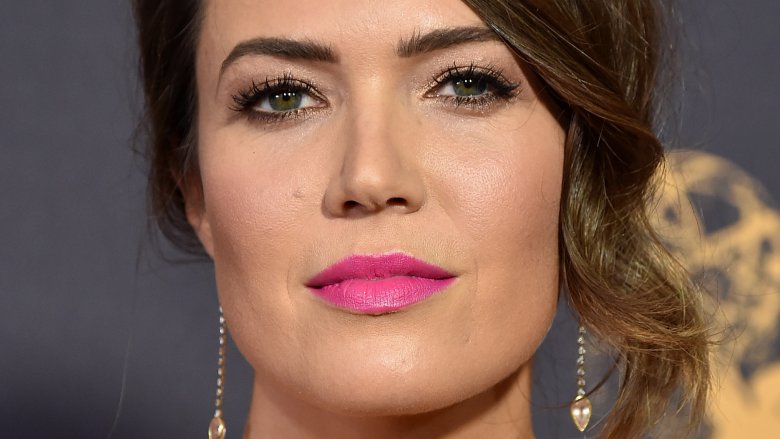 Getty Images
The This Is Us star is encouraging others in the industry to speak up.
Mandy Moore and her NBC costars appeared at The Rape Foundation's Annual Brunch, which benefited the Beverly Hills Rape Treatment Center and Stuart House, on Sunday, Oct. 8, 2017. According to Us Weekly, their show had been honored for "teaching empathy."
"It's funny to think that we're being honored," Moore began at the event. "I kind of view it quite the opposite. You leave feeling inspired and it's heartwarming, heartbreaking and everything sort of rolled into one." As the 31-year-old continued, "The numbers are staggering to think that one in five women will be raped in her lifetime. One in every four girls and one in every six boys will be sexually abused before the age of 18. These numbers don't lie, and yet it's so stigmatized."
"I feel fortunate to have not experienced anything along these lines in my own life or career," she said, but added that she hopes more people will continue to openly discuss this issue to "give a voice to the voiceless and support women and victims."
"It couldn't come at a more important time just in light of recent (news)," Moore said, in reference to the sexual harassment allegations recently made against famed film producer Harvey Weinstein. "I can't really speak to that because I've never experienced anything along those lines before," she went on. "But I certainly believe and support women that have and I'm not naive enough to believe that it doesn't happen. It just hasn't happened to me personally."
As Nicki Swift previously reported, Weinstein was fired from the Weinstein Company just days after The New York Times published a shocking exposé alleging three decades of sexual misconduct against actresses in Hollywood. In addition to Moore, several actresses are now speaking out against sexual abuse, specifically in the entertainment industry, including Meryl Streep, Jennifer Lawrence, Rose McGowan, and Lena Dunham.