Morgan Absher Addresses Walking The Political Line On Her Podcast Two Hot Takes - Exclusive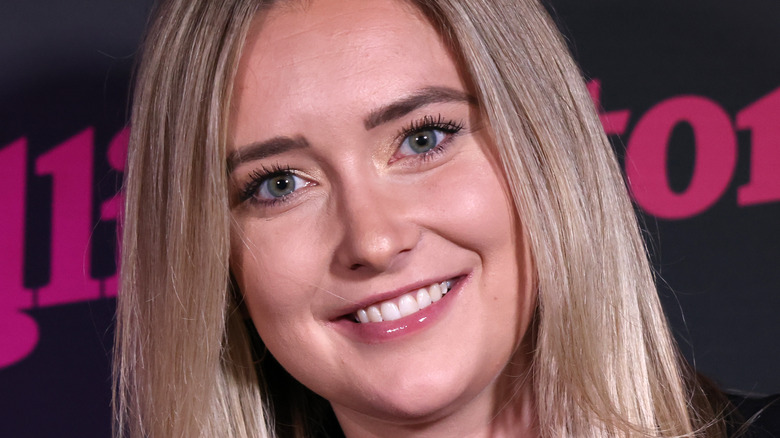 David Livingston/Getty Images
If you feel as though we're living in a world that's becoming more and more political, you're not wrong. Studies from Brown University and other higher education institutes have found — within the last two to three years — that the U.S. specifically is growing in its polarization more quickly than any other established democracy in the world. Such splintering is thanks to the growing influence of opinion-based cable news that is digested as fact, as well as the makeup of the country's two political parties. 
Sharing your own personal thoughts may feel like walking through a minefield at this point, making the lives of creators, journalists, and content hosts that much more challenging. Morgan Absher, the founder and host of opinion podcast "Two Hot Takes," is one such creator who has felt the pressures of toeing the line, and as the country continues to barrel down the hill of partisanship, her job could get tougher than ever.
Absher is an educated creative who found purpose and solace amid the pandemic thanks to her podcast. Turning her love of Reddit into a popular platform, Absher and her podcast guests break down some of the wildest stories on the internet, and to say that politics has crept into the content is an understatement. We sat down with Absher to discuss the podcast and asked her what it's like to balance her own political opinions while keeping the podcast open to all.
Morgan Absher reflects on Roe v. Wade and the importance of choice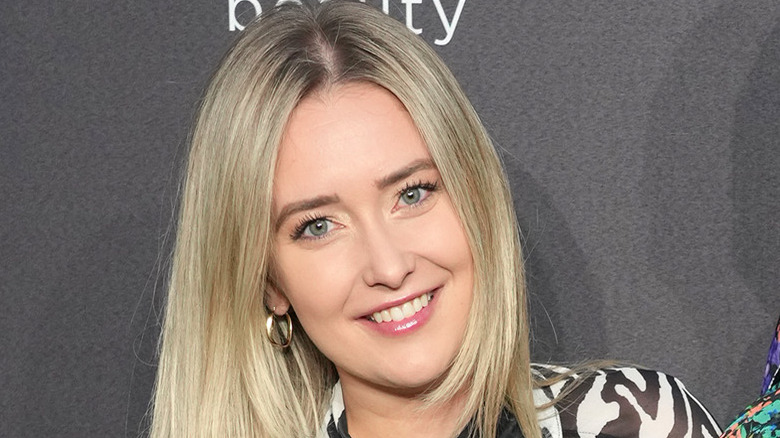 Kevin Mazur/Getty Images
We all have that one moment from Taylor Swift's documentary that we reference. For us, Swift's admission that she shouldn't say sorry in her own home ... that she bought ... with the money she made from her songs ... will always stand out. Morgan Absher was taken by Swift's dedication to speaking out against politician Marsha Blackburn, telling us that, like Swift, she feels as though she's doing a "disservice" by not speaking to the issues we're currently facing — including Roe v. Wade.
"I'm very pro-choice, despite my own mom almost aborting me. I've mentioned that on the podcast, and some people are like, 'Well, don't you think you'd be pro-life then?'" Absher shared with us. "I'm like, 'No. My mom still got to make that choice, and I'm really thankful I'm here, but other women should be able to do that as well.'"
Of the landmark Supreme Court decision that could soon be struck down, Absher said that every woman should be able to dictate their own future.
"I let it slip here and there where a story will come up about abortion or things like that and I'm like, 'I'm very pro-choice, but obviously, whatever this woman, the decision she makes is the right one for her,'" Absher shared.
The Two Hot Takes host doesn't want to alienate listeners, but wants to speak up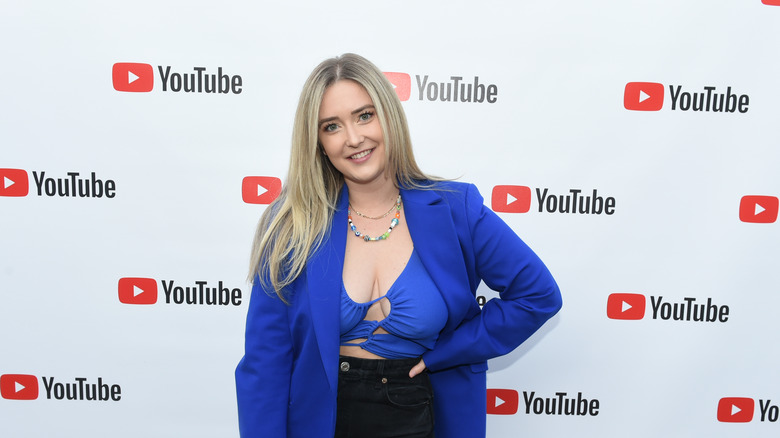 Vivien Killilea/Getty Images
Having such strong political convictions hasn't been an easy landscape to navigate for Morgan Absher, as she shared with us that although she wants to discuss significant issues facing our society, she doesn't want to make any listener of "Two Hot Takes" feel alienated.
"You toe the line of not excluding anyone or not trying to shove your opinions down anyone's throat," Absher said. "It's toeing that fine line, but also being sure to yourself and who you are and trying to do a service to the platform and your followers."
Absher doubled down on the fact that "Two Hot Takes" is "an opinion show," and relayed that people will often have different perspectives even when presented with the same information. Of her own guest ambitions, Absher told us that she'd love to have President Joe Biden join her on the pod.
"Let's get going on that student loan, buddy," she said.
"Two Hot Takes" is available to stream new episodes weekly across all major podcasting platforms and YouTube.