Report: Harvey Weinstein Accused Of Rape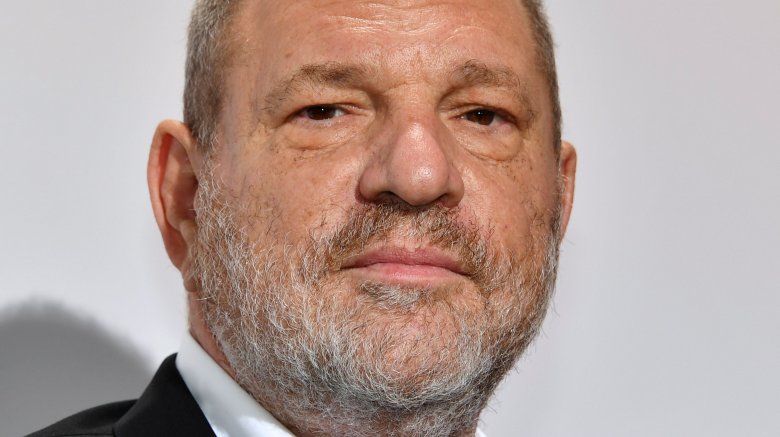 Getty Images
More information has come out regarding the Miramax co-founder's alleged history of sexual misconduct.
After The New York Times exposed several sexual assault allegations made against Harvey Weinstein, The New Yorker published a piece that accused the Hollywood producer of rape. According to the paper, three women, including xXx actress Asia Argento, have accused Weinstein of raping them, "forcibly performing or receiving oral sex and forcing vaginal sex."
In addition to those claims, four other women alleged that they'd "experienced unwanted touching" from Weinstein. One of these women, Filipina-Italian model Ambra Battilana Gutierrez, said that she'd been groped by Weinstein. After reporting the incident to the NYPD, Gutierrez agreed to wear a wire and meet with Weinstein in an effort to obtain an incriminating statement.
In the audio of the recording, a clip of which was released by The New Yorker, Weinstein can be heard pressuring Gutierrez to go to his room at the Tribeca Grand Hotel. Gutierrez, who went as far as the hallway, refused to enter his room, telling him that she'd like to leave. She also asked him why he touched her breast days earlier, to which he replied, "Oh, please, I'm sorry, just come on in."
"I'm used to that," he continued. "Come on. Please."
Though police had the recording, the District Attorney's office decided not to charge Weinstein after Gutierrez became the subject of tabloid fodder, presumably worried that her accusation would no longer be taken seriously by a jury. According to The New Yorker, Gutierrez later signed a nondisclosure agreement with Weinstein, receiving a payout in return.
The New Yorker also reported that former and current employees at Weinstein's companies had "witnessed or had knowledge of unwanted sexual advances and touching at events associated with Weinstein's films and in the workplace."
As Nicki Swift previously reported, The New York Times published an exposé about Weinstein's alleged history of sexual harassment, which reportedly resulted in settlements with at least eight women—including actress Rose McGowan.
Since then, Weinstein had been fired from The Weinstein Company, and multiple actors, such as Meryl Streep, Jennifer Lawrence, and George Clooney, have spoken out about their association with the producer, telling fans that they'd had no idea about Weinstein's reported behavior.