Nicky Hilton And Lady Gaga Have An Unexpected Connection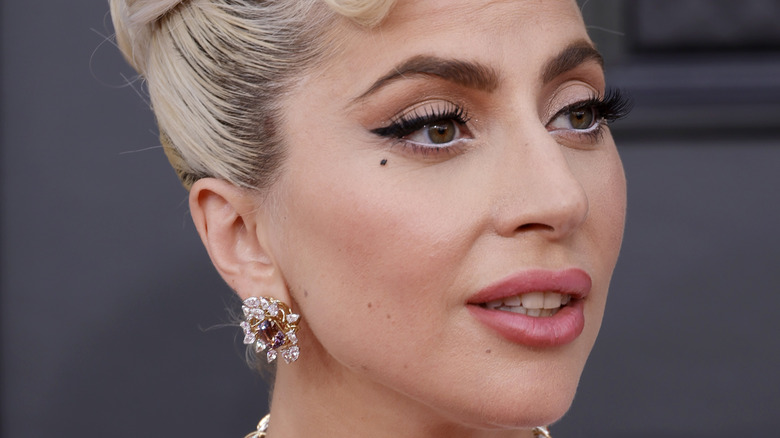 Frazer Harrison/Getty Images
By now it's quite clear that it's Lady Gaga's world, and we're just living in it. The chart-topping singer has captivated audiences since she first begged us to "Just Dance" back in 2008 with her debut single  — and dance we did! 
At the time, it was easy to dismiss Stefani Germanotta as just another pop artist whose time in the spotlight would last only until something new came along. However, Mother Monster managed to defy those expectations and bore her way into the zeitgeist after turning up to the 2010 MTV Video Music Awards donning a dress crafted entirely of meat — though some say her 2020 VMA's outfit was her strangest yet.
Before Gaga inspired us to dance, she was just an ordinary girl from New York attending a private Catholic high school on Manhattan's Upper East Side where she rubbed elbows with a famous heiress who had "quite an influence" on her.
Hotel heiress Nicky Hilton was Lady Gaga's classmate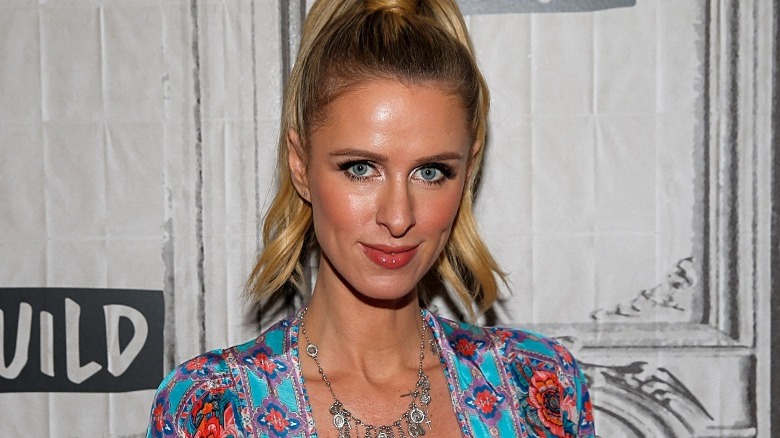 Dominik Bindl/Getty Images
As it turns out, hotel heiress and socialite Nicky Hilton attended the all-girls Catholic school Convent of the Sacred Heart at the same time as Lady Gaga, per Us Weekly. "They're very pretty, and very clean. Very, very clean," Gaga said of the Hilton sisters during a 2008 interview with the now-defunct Dance Music (via Pop Dirt). "You know, I never saw Paris, she was older than me, and it's funny that the press always write that I went to school with the Hilton sisters, but I actually only went with Nicky."
Gaga admitted, however, that the two ran in different circles. "I was always a weird girl in school, who did theater and came to school with lots of red lipstick on, or my hair perfectly curled, or whatever I was doing to get attention. It's funny as it's almost like they were there to make me aware ... So I guess they've been quite an influence on me. Not them in particular, but the idea of the self-proclaimed artist."
Lady Gaga and Nicky Hilton chased different passions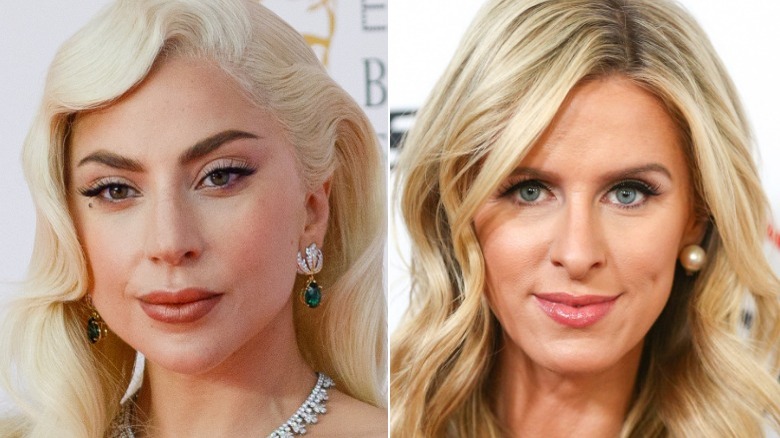 Tristan Fewings, Rich Fury/Getty Images
In hindsight, it's easy to see why Lady Gaga and Nicky Hilton didn't become close. According to the Daily Mail, Gaga's parents sent her to Convent of the Sacred Heart to study piano, voice, and drama."Stefani was a straight-A student who wore her skirt to her knee, as we were supposed to, and knee-high socks," recalled Cristina Civetta, a New York creative lucky enough to witness Gaga's early performances in school plays and concerts.
Meanwhile, Hilton had a passion for all things fashion. "I went to a strict all-girls Catholic private school on the Upper East Side with a strict uniform," she recollected to Fashion Week Daily in a 2020 interview. "No makeup, no nail polish; our only way of expressing ourselves was through our footwear. I stumbled upon French Sole's flagship on Lexington [Avenue] and immediately fell in love with their flats."
While it doesn't seem like Hilton and Gaga have interacted much since their school days, Hilton didn't shy away from showing her fellow classmate some love in 2019. Hilton took to Twitter to praise Gaga's Golden Globes look, writing, "My fellow Sacred Heart alum @LadyGaga is a vision in lavender."