What's The Real Meaning Behind Drake's Flight's Booked? Here's What We Think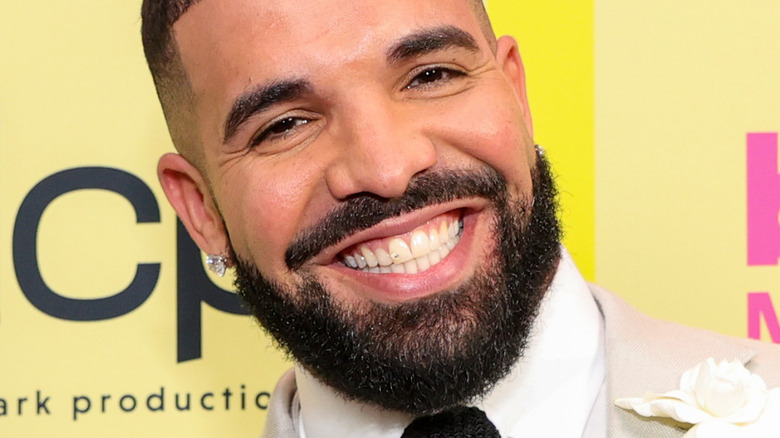 Rich Fury/Getty Images
Drake's album, "Honestly, Nevermind," is being dubbed the ultimate dance playlist of the summer. To the surprise of rap enthusiasts around the world, Drake announced that he was going to drop an album on June 17, just over one year after he released "Certified Lover Boy" in 2021. But instead of heavy trap music and meme-beats, he made "Honestly, Nevermind" which is categorized more in the dance/house music genre.
"Drake fully embraces the dance floor," The New York Times described in their album critique. "Making house music that also touches on Jersey club, Baltimore club, ballroom, and Amapiano."
When listening through this project's tracklist, it's obvious that the pumping beats and rhythmic songs were meant to be danced to. But when you look closely at the lyrics, you get a whole other story from Drake's melodic singing and you realize most of the songs are about heartache and relationship struggles. "[Drake] took the '____ got me crying in the club' meme and made it into a 52-minute album," a critic from The Ringer described. One of the songs that will have you crying in the club is the ninth track, "Flight's Booked." So, what is the meaning behind Drake's sample-filled song?
Drake's got it covered in Flight's Booked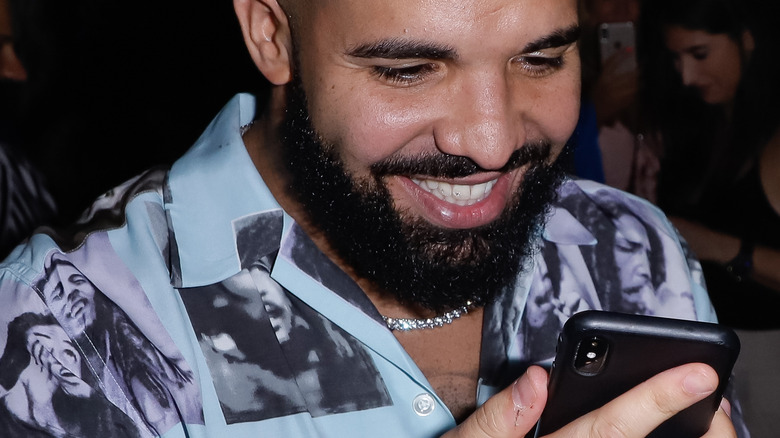 John Parra/Getty Images
"Flight's Booked" tells the story of a long-distance relationship. It wouldn't be a Drake album without a sample to underscore a song, so he chose a snippet from the 2002 song "Getting Late" by Floetry. The pitched-down sample sings, "Getting late / Why you gotta be / Beside me / Watching, needing, wanting me / I'm afraid, don't be." So right away, Drake is in his feels.
Then, the thumping beat comes in and introduces Drake's first verse. Slowly, Drake croons to an unknown woman named Lila. "I know it's getting late / And I'm struggling to let go / Although there's distance between us / There's no place I'd rather be." Here, Drake is singing about a woman he either feels physically far away from and/or is being emotionally distant (which Complex previously noted is a Drake standard). Considering that Drake is often traveling and performing around the world, it would be difficult to maintain a relationship with that schedule.
"Owe you some hospitality," he continues. "Promise I just need some more time / If you can bear with me." When you look at the song's title, "Flight's Booked," you can assume that he bought a flight for this mystery woman (or the other way around) to visit him. In this verse, Drake is saying that even though he's busy now, he can "promise" his long-distance lady that the flight is booked and they can be together in the future.
Love is the only thing on Drake's mind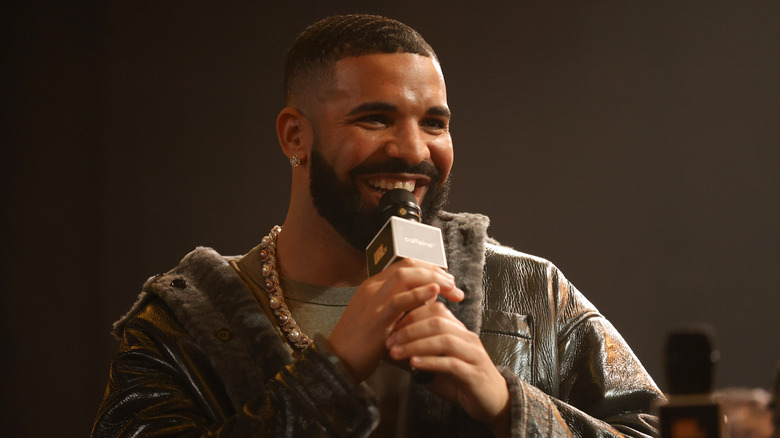 Amy Sussman/Getty Images
Although at the surface "Flight's Booked" sounds like a chill techno track, the song's lyrics show that Drake is much sadder and more longing than the dance beat seems. "When last did we feel this closе together? / Chasing sunsets in California," Drake sings in the chorus. This lyric confirms that Drake and his love interest in this track don't really get to spend time together. "Baby, we don't have long" the second verse goes. "I can't keep my hands off you / All night, all my love."
"Flight's Booked" ends with another melodic sample that repeats, "Please don't make this all about you" until the song fades out. From the looks of these ending lyrics, this relationship is more complicated than the rest of the track portrays it as.
But Drake doesn't really care whether or not we understand his vision in "Honestly, Nevermind." "It's all good if you don't get it yet," Drake ensures in a video he took in a club. "It's all good. That's what we do ... We wait for you to catch up. We're in here, though. We're caught up already. On to the next. My goodness."