The Outcome In Bill Cosby's Civil Trial Is Finally Clear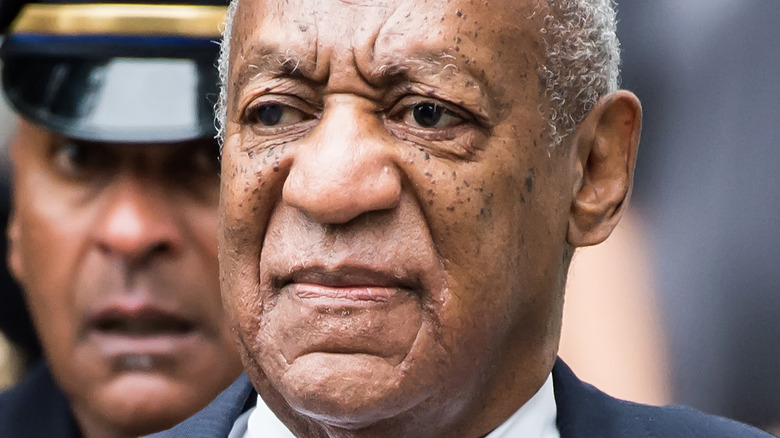 Gilbert Carrasquillo/Getty Images
A verdict has finally been reached in the Bill Cosby civil trial brought by Judy Huth, a woman who accused the comedian of sexually assaulting her in the 1970s when she was a teenager.
The lawsuit dates back to 2014, but at the time, prosecutors initially refused to pursue the criminal charges against Cosby as the statute of limitations had long passed, per The New York Times. Huth's legal team went on to file a civil claim since California extends the period of time in which someone can file a lawsuit for people who were abused as a minor and only realized its full impact as an adult. But, just like with the other accusations made against him, Cosby denied Huth's claims, saying that he would not have pursued sexual contact with anyone under the age of 18, per The Guardian.
Huth's legal team is adamant that Cosby compensate her financially for assaulting her in her teens. "He hasn't paid for what he did. He's gotten away with it," lawyer Nathan Goldberg said as the jury on the civil case headed to deliberations, per Variety. "It's your job to hold him accountable." The case has long been delayed due to Cosby's criminal proceedings, but after careful deliberation by the 12-person jury, the lawsuit has reached a conclusion.
Bill Cosby is found liable of assault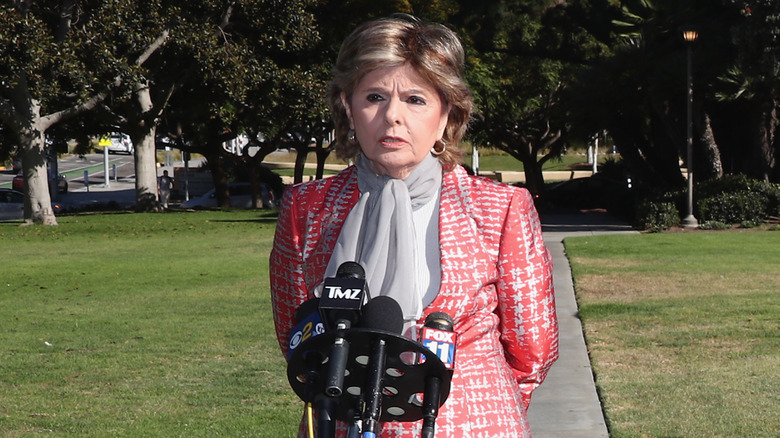 Frederick M. Brown/Getty Images
After ten days of testimony at the Los Angeles Superior Court, the jury found Bill Cosby liable in the civil case filed by Judy Huth.
The jurors sided with Huth, awarding her $500,000 in damages, per CNN. They concluded that Cosby had indeed sexually assaulted Huth when she was a minor. "Today our client, Judy Huth, won real change because she fought Bill Cosby one step at a time over seven and a half years, and she proved with the jury's verdict that Mr. Cosby did sexually assault her when she was a minor, and that he should be held accountable for what he did to her," lawyer Gloria Allred said in a statement, per Rolling Stone. "We are proud of Ms. Huth." Huth also issued a brief statement saying how happy she was with the result. "I was elated," she said. "It has been so many years, so many tears."
Meanwhile, Cosby was reported to be satisfied with the verdict and even considered it somewhat of a "victory". According to his spokesperson, Andrew Wyatt, "This was a huge victory for us because they was (sic) looking for millions of dollars," he said, per Deadline. "That amount will not cover the legal bills and we will be appealing that matter. However, Mr. Cosby will not be paying punitive damages."
If you or anyone you know has been a victim of sexual assault, help is available. Visit the Rape, Abuse & Incest National Network website or contact RAINN's National Helpline at 1-800-656-HOPE (4673).