The Real Reason Olivia Wilde Used To Be A Princess
Frazer Harrison/Getty Images
There are celebrities who marry into royalty, and then there are celebrities who are royalty — or descending from a line of royals.
We all know Beyoncé is pretty much Hollywood royalty, but as it turns out, she and Queen Elizabeth are related, with Queen Bey being her 25th cousin, once removed, per CBS News. They both share a connection to Henry II. Former teen queen Hilary Duff is apparently related to the Queen of England as well. The "Lizzie McGuire" star is reportedly the monarch's 18th cousin, with her "gateway ancestor" being Alexander Spotswood, the 10th great-grandson of King Edward III. She may or may also not be related to Catherine Car, who historians believe is the illegitimate daughter of Henry VIII. Pretty cool, right?
But then there are also celebrities like Olivia Wilde who married into royalty, and then eventually lost her title after the divorce. Before she ever dated Harry Styles, Wilde was the wife to an Italian prince.
Olivia Wilde was once married to Italian royalty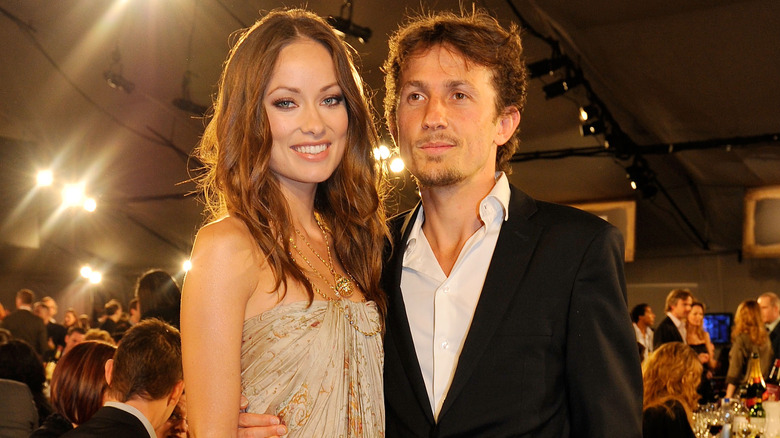 Kevork Djansezian/Getty Images
Before Jason Sudeikis (who she split from in November 2020) and current boyfriend Harry Styles, Olivia Wilde had been married to filmmaker Tao Ruspoli, who is apparently Italian royalty. He is the son of late Italian Prince Dado Ruspoli, making him a prince himself.
According to Us Weekly, Wilde and Ruspoli eloped when she was just 18 years old. And unlike royals who've had over-the-top, fancy weddings, the former couple exchanged "I Do"s in an abandoned school bus. "The bus was the only place we could be completely alone," Wilde told Playboy (via Us Weekly). "The wedding was a secret, and we wanted to do it someplace where we could hide with our best friends. It was all about the intimacy of the promise we were making." The two were married from 2003 to 2011, so technically, Wilde was a princess during those years.
But she never considered herself to be royal anyway. "I never call myself [a princess]. I occasionally get mail that says 'Principessa,'" she shared with Playboy. She described herself as "lucky" to be welcomed into such an "interesting family." She added, "How many people get to say 'This castle has been in our family since the 1400s'?" Not many, we'd have to guess.
Olivia Wilde and Tao Ruspoli had an unconventional relationship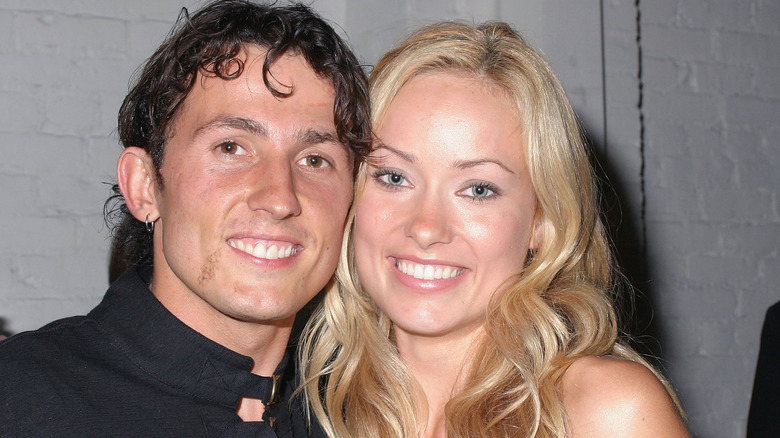 Giulio Marcocchi/Getty Images
While Olivia Wilde and Tao Ruspoli didn't get their happily ever after, it seems that they truly loved one another. The "House M.D." star said that what drew her to Ruspoli is the fact that he brings out excitement in her life.
"Everyone expects him to pick me up in a limo or a yacht. Then Tao rolls up in this old Thunderbird, wearing flip flops, his hair all crazy. People are like, 'He's a prince?'" she shared with Women's Health. "But there was this wave of romantic excitement and an overwhelming sense that we were supposed to be family." She added that they didn't add "pressure" to their relationship, but instead, let it run "its course" and accepting where it took them. And while she's aware that they had different upbringings, they both harbored a shared love for art. "We're from completely different worlds, but we have the same mission: to bring film and art together with some sort of political activism," Wilde told Observer.
Wilde was not particularly fond of the royal life, but she expressed amusement over how her former father-in-law had been associated with some of the world's most famous personalities. "Dado was friends with the Stones, with the Dalai Lama, orgies with Brando, all these people," she said in an interview with GQ (via HuffPost). "We have pictures of him bathing in pitchers of Bordeaux."