Teddi Mellencamp Has Strong Words For Vicki Gunvalson Amid Public Spat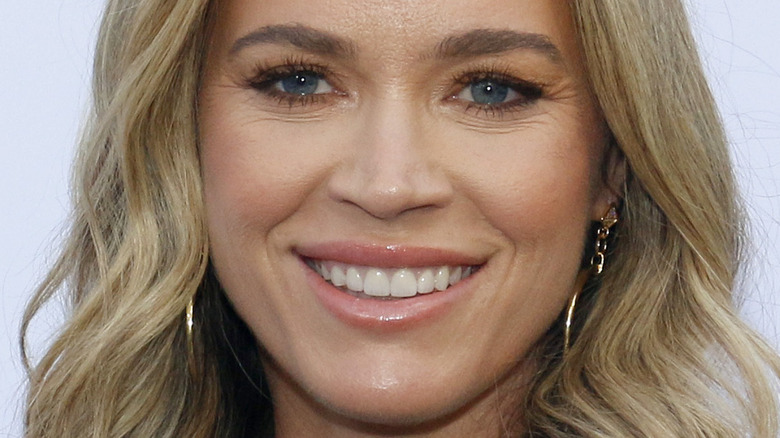 Tinseltown/Shutterstock
There is always plenty of drama when it comes to the "Real Housewives" universe. And to be honest, would we expect anything less? 
Right now, there is an unexpected back-and-forth going on between "Beverly Hills" alum Teddi Mellencamp and OG of the OC Vicki Gunvalson. It may sound strange, but it's totally true. According to ScreenRant, Gunvalson virtually appeared on a January episode of Mellencamp and Tamra Judge's popular podcast, "Two T's in a Pod," and Mellencamp had some words for the former "RHOC" star right off the bat. "I'm a little hurt that you told Tamra that she shouldn't do the podcast with me, [and that] she should do the podcast with you," Mellencamp told Gunvalson. Shots fired! 
It didn't take long for Gunvalson to jump in and defend herself while also throwing a little more shade. "She should! We talked about it. We never mentioned you, Teddi. Her and I were on the same show, we talked about doing a podcast. Next thing I know — lickety-split! — you're like, 'Oh, Tamra, two Ts in a tea pod,'" Gunvalson explained. While the episode ended with the pair seeming to be in a good place, more drama ensued not too long after. In a June interview with Entertainment Tonight, Gunvalson reignited the feud saying, "I don't know Teddi Mellencamp, but I don't like Teddi Mellencamp. I don't know something about her bugs me." Ouch! See what Mellencamp had to say back. 
Teddi Mellencamp slams Vicki Gunvalson in bitter feud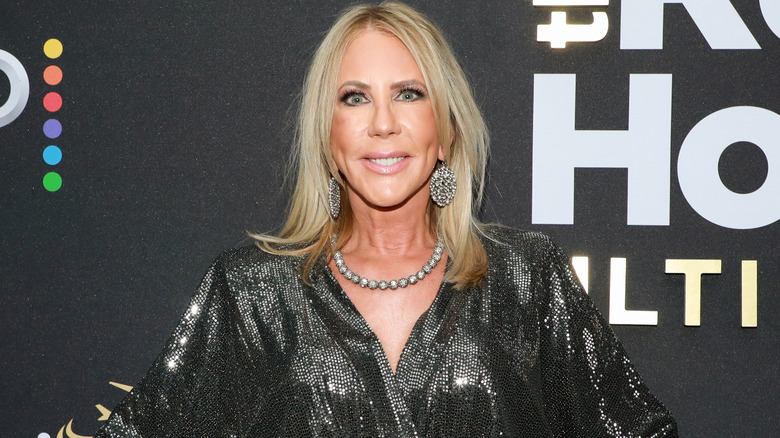 Jason Mendez/Getty Images
The drama between Teddi Mellencamp and Vicki Gunvalson rages on and we're not going to lie — we're all ears. Though the two were not on the same "Real Housewives" series, they've still found themselves in the middle of a heated battle of words. During an episode of her "Two Ts In A Pod," podcast with "The Real Housewives of Orange County" alum Tamra Judge, Judge gave Mellencamp a little hint that Gunvalson bad-mouthed her in a recent interview, and Mellencamp was quick to slam the star. 
"Here's my thing. Let's talk about Vicki going after me ... I'm 100 percent fair game. I can be obnoxious, annoying, controlling," Mellencamp told Judge. "But here's the thing, pick something new. If the one thing you're going to attack me for is being boring, then you just read something off the worldwide web, you don't know me," she said, adding that Gunvalson's attack was a "low-blow, like cheap shot." Judge also told listeners that Mellencamp and Gunvalson hadn't met in person yet when Gunvalson wasn't shy about saying that she "didn't like" Mellencamp.
This marks the second spat that Gunvalson has been a part of with a member of another franchise. After starring together in "The Real Housewives Ultimate Girls Trip" Season 2, Gunvalson and Dorinda Medley have also been at odds in an intense feud. Oh the dramz!