What Happened Between Sophia Bush And James Lafferty?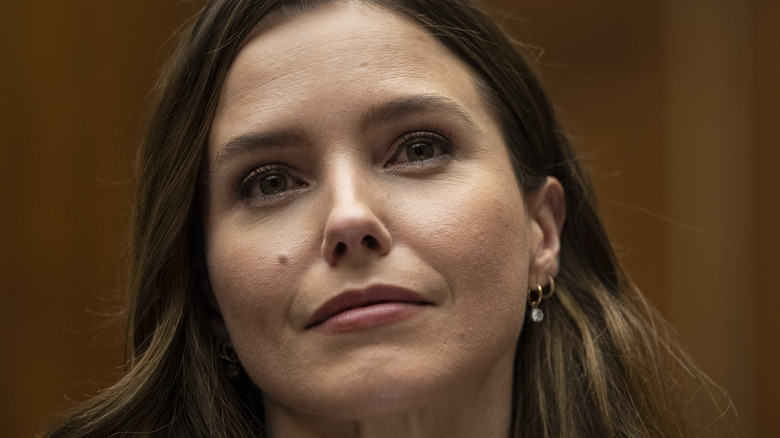 Drew Angerer/Getty Images
Sophia Bush is probably best known for portraying Brooke Davis in the teen drama "One Tree Hill." She starred in the popular CW series from 2003 to 2012 before moving on to "Chicago P.D.," NBC's long-running crime drama. The actor has also been known to date her co-stars, having had a few off-camera courtships over her career. Bush met her first husband on "One Tree Hill" after their on-set chemistry spilled over into real life.
Chad Michael Murray played the show's protagonist Lucas Scott. He'd become embroiled in a teen dream romance with Bush's character after choosing her over (his fictional future-wife-to-be) Peyton Sawyer, played by Hilarie Burton. The fictional pair of Davis and Scott broke up, reunited, and broke up again. Bush and Murray's non-scripted relationship was also tumultuous. They were the talk of the tabloids for a while as they embarked on a whirlwind romance. Murray and Bush walked down the aisle in 2005. "She's it. She makes me a better man," he gushed to The Buffalo News. But Murray and Bush's marriage ended with the newlyweds splitting after just five months.
However, there was plenty more fish in the one tree sea. Bush moved on to another co-star, James Lafferty. The pair dated for around a year. They didn't publicly discuss their relationship or engage in PDAs, and details of their romance remain mysterious. So, what happened between Sophia Bush and James Lafferty?
Sophia Bush and James Lafferty had a year fling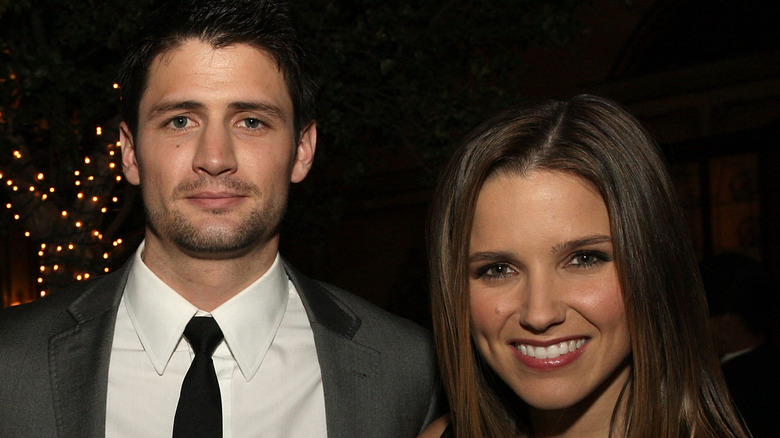 Frederick M. Brown/Getty Images
Sophia Bush and Chad Michael Murray's split had been contentious. However, it didn't stop her from nabbing another real-life partner from the "One Tree Hill" cast. When Bush began seeing James Lafferty, it certainly could have made life on-set awkward. Bush and Murray still worked together, and Lafferty played his on-camera brother, Nathan Scott. But, despite her new romance and Bush's comments about their marriage, which were less than flattering, the former spouses somehow managed to make it work.
Murray was actually the one who revealed his ex-wife was dating their co-star. During an interview with a local CW news affiliate in 2008, Murray claimed he and Bush were cool with each other now, two years after divorcing, and then spilled the romance tea. "She's got James, and James and I are friends. It's just a little tight group in Wilmington," Murray shared. Bush and Lafferty dated between 2008 and 2009. He was her second "One Tree Hill" relationship, having followed Murray, or so everybody thought.
However, it turned out Lafferty was actually Bush's third on-screen squeeze. They had hooked up while she was on a break from Austin Nichols, who played her on-screen husband, Julian Baker, in the teen drama. Bush admitted in 2010 that the couple had been seeing each other periodically for four years. "I've dated a couple of the wrong guys, but I've also had great love in my life," she told Chicago Sun-Times' magazine Splash, via MailOnline.
Sophia Bush and James Lafferty have both moved on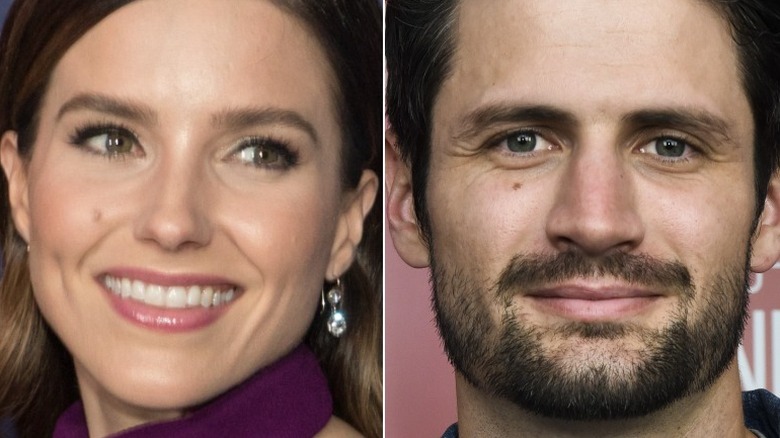 Shedrick Pelt & Rodin Eckenroth/Getty
Sophia Bush and James Lafferty dated for around a year before calling it quits in 2009. Their off-screen fling was one of several on "One Tree Hill." Bush had married then split from Chad Michael Murray in 2005. Next, she'd embarked on a six-year on-off relationship with Austin Nichols while hooking up with Lafferty. Bush explained that dating is inevitable when a bunch of twenty-somethings get stuck together for extended periods of time. 
"When you spend 100 hours a week on set, and you don't even get home for eight hours to sleep, like, yeah, I'm not surprised that every 20-year-old on a set has dated every other 20-year-old on a set," she said on the "Inside of You" podcast. Meanwhile, Bush permanently split from Nichols in 2012. "She didn't think he was the one," a source told Us Weekly. "She's moving on." Bush wasted no time moving on – dating another co-star, Jesse Lee Soffer, who plays Detective Jay Halstead on "Chicago P.D."
However, it seems Bush finally found "the one" in 2020 when she met entrepreneur Grant Hughes. The couple got engaged in 2021 and then married a year later. As for Lafferty? He moved on too. Per Us Weekly, Lafferty dated Eve Hewson for five years before meeting actor Alexandra Park who he directed in the series "The Royals." They also got engaged in 2021 and married in 2022.