Heidi Montag, Spencer Pratt Open Up About Parenthood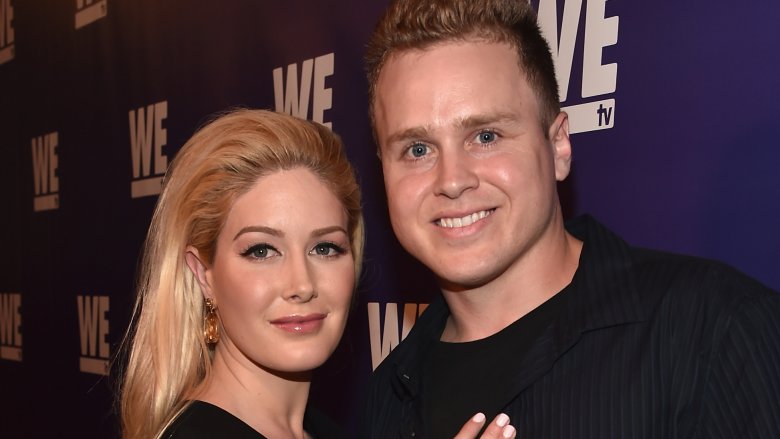 Getty Images
Heidi Montag and Spencer Pratt are loving parenthood.
The reality stars opened up about life as new parents in an exclusive Us Weekly cover story on Wednesday, Oct. 11, 2017. The two even shared the first photo of their baby boy, Gunner Stone, who was born earlier this month. 
The family of three happily posted their magazine cover on Instagram, with Pratt calling his newborn son a "miracle baby." Meanwhile, baby Gunner already has his own Instagram account. The caption for his snapshot of the family's first portrait read, "My first cover."
During their interview, the former Hills stars told the magazine how they're incredibly proud of their son's name. "He'll probably be a pitcher, so when Gunner steps to the mound, he's going to be gunning those throws down home plate," Pratt, 34, quipped. "If he wants to be a skier, he's going to be gunning down those moguls. It just applies to a lot of sports."
"Gunner has been on my top names since before Spencer even agreed to have kids," Montag, 31, explained. "We went back and forth, but it just seemed like the best fit."
As Nicki Swift previously reported, Montag and Pratt welcomed their bundle of joy into the world at 3:06 p.m. on Sunday, Oct. 1, 2017. He weighed 6 pounds, 12 ounces, and measured 19 inches long. The pair had revealed the gender of their child in May, after announcing they were expecting in April. 
"We are so blessed to have a beautiful healthy baby boy," Montag told Us Weekly earlier this month, adding, "It was the hardest and most rewarding experience." She continued, "I have never been more excited. The reality is sinking in that we are going to have a child! I've read every pregnancy book, and now I realize I don't know anything."
For his part, Pratt called the occasion, "Officially the most lit day of life." He then added, "Heidi has wanted to be a mom since the day I met her. She has planned for and thought about this."
Congratulations to the happy couple!