Here's What Ann Curry Looks Like Without Makeup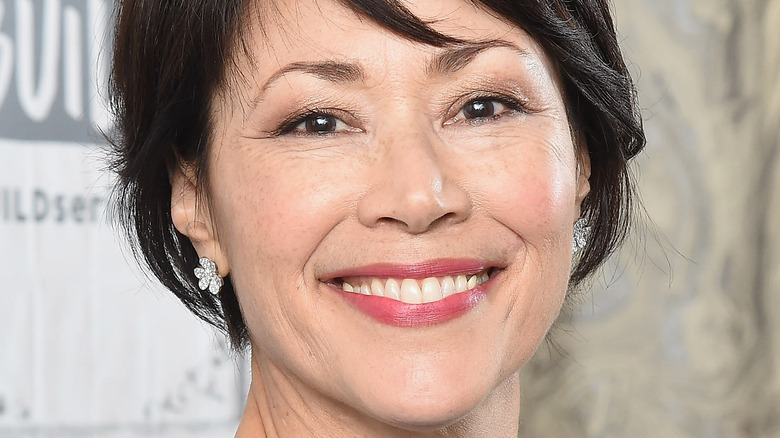 Gary Gershoff/Getty Images
Ann Curry has stunned viewers with her elegant beauty for years, as well as her impressive career. The award-winning journalist and former NBC news anchor is no stranger to live television. For decades, she has covered groundbreaking stories on international conflicts and human rights issues. Curry has traveled in war zones and interviewed major world leaders.
From 2018 to 2019, she hosted and produced "We'll Meet Again" on PBS, a documentary series reuniting ordinary individuals who bonded during significant and often tragic historical events. She has also reported on more light-hearted stories, like interviewing Brad Pitt at Cannes. But needless to say, her career path hasn't been for the faint of heart.
While Ann Curry's professional work hasn't always been glamorous, her looks have certainly been. We've gotten to see the poised and stunning Ann Curry on-camera, but what about the Ann Curry underneath the foundation and lipstick? What does she look like?
Ann Curry showed off her no-makeup look on TV
Let's jump back to 2010, when Ann Curry served as an anchor on "Today." In a video segment called "Today's No Makeup Zone," pair Kathie Lee Gifford and Hoda Kotb opened the show wearing sunglasses. The popular hosts then took us into their dressing room for some exclusive behind-the-scenes footage. The camera zoomed in on their bare faces before quickly rolling through their makeup preparation. Then, an extensive list of makeup products they use popped up.
A little later in the video, we see Ann Curry in her dressing room. She's makeup-free, radiant, and glowing. She enthusiastically said, "This is the real me and I'm glad to show it to you because you know, sometimes I feel like on the show, I wear enough makeup to frost a cake. It takes a village." Then, she laughed and blew kisses to the camera. Curry seemed happy to be embracing her natural beauty and giving her skin a rest!
Ann Curry revealed her go-to beauty trick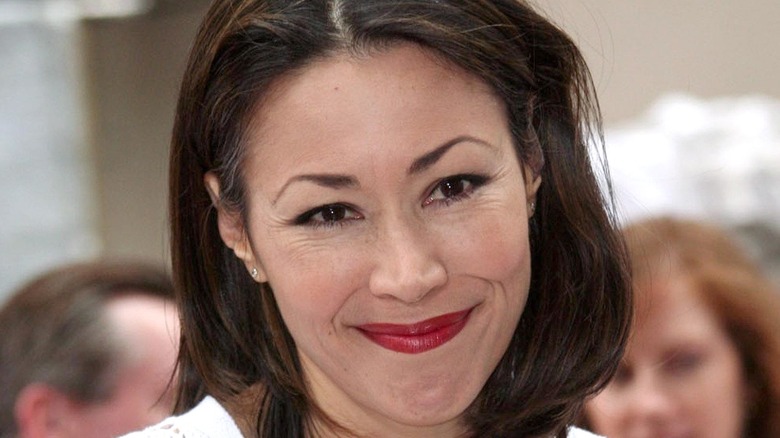 Everett Collection/Shutterstock
A newscaster's schedule certainly sounds grueling. So, it's no surprise that a lot of makeup is used to make one appear less tired. In 2019, Curry went on "Live with Kelly and Ryan" to discuss how her sleeping schedule adjusted since leaving morning television. She also explained that she'd drink coffee and eat chocolate to keep herself energized during those early work hours.
Besides these caffeinated treats, how else has Curry dealt with work exhaustion? Does she have any beauty tips for looking fresh and awake? According to Allure, she said, "Red, that's my go-to beauty fix." Yup, that color is her secret weapon. Curry explained, "Sometimes I'll come back from an assignment really exhausted and I'll have to turn around after three or four hours of sleep and be on TV. That's when I pick up the red lipstick. It hides the dark circles—by making people look at your lips." It looks like concealer isn't the only way to draw attention away from tired eyes.
Red lipstick or not, glamorous or makeup-free, we're in awe of Ann Curry's radiant beauty.