Brandi Glanville Is Facing Heat For Comments About Taylor Armstrong's Late Husband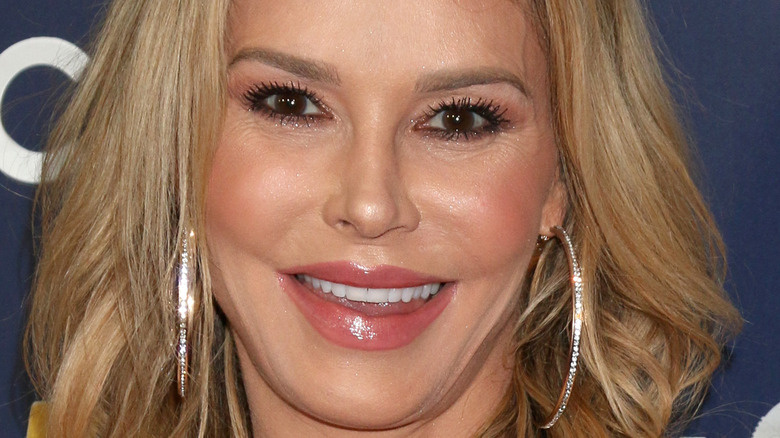 Kathy Hutchins/Shutterstock
You can take the Real Housewife out of the franchise, but you can't take the franchise out of the Real Housewife. Especially when the former Bravolebrities get together for a new reality show called "Real Housewives: Ultimate Girls Trip." Take, as evidence, this new and yet somehow also ancient beef between former "Real Housewives of Beverly Hills" stars Taylor Armstrong and Brandi Glanville.
For those not quite up to speed on all of their Housewives lore, some context. Glanville joined "RHOBH" in Season 2, which filmed in the immediate aftermath of Armstrong's husband's death by suicide. Armstrong's late husband, Russell, was also allegedly abusive, according to Page Six. Obviously, this is some extremely dark subject matter, especially when you consider how light the storylines usually are on "Housewives" shows. 
Also worthy of note, Season 2 of "RHOBH" aired in 2011 — more than 10 years ago — but that doesn't mean it can't still generate conflict, especially from known conflict-machine Glanville.
Brandi Glanville was accused of being insensitive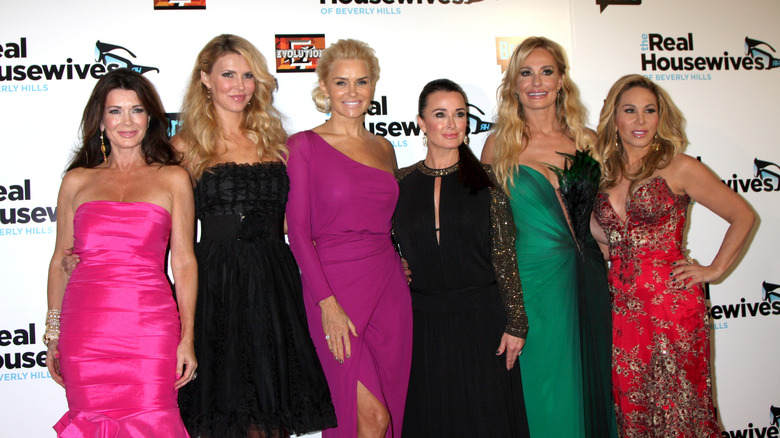 Kathy Hutchins/Shutterstock
On "Real Housewives: Ultimate Girls Trip," Brandi Glanville told former Orange County Housewife Tamra Judge that filming Season 2 of "Real Housewives of Beverly Hills" was the worst year of her life, because it came right after Russell's death. "It was so disgusting for me ... it was the worst f**king time of my life," Glanville said. "I literally had the worst year of my life on that season." 
This, clearly, did not go over well with Taylor Armstrong. "I couldn't believe that she was actually saying that that was like the hardest year of her life after everything that I went through and my daughter went through — I was just really taken aback," Armstrong told Us Weekly in an interview. "I never saw that coming. She didn't have a relationship with Russell. And so I still am shocked actually, as you can tell."
Luckily for her, Armstrong had backers (of a sort) on social media. "Not Brandi Glanville telling the literal abuse victim who had her jaw broken how 'Russell happening was hard for her," wrote one Twitter user. Another person tweeted, "Brandi Glanville is the one of the most problematic person on reality TV and I live for it." Another tweet read, "Why is Brandi making Taylor's husbands death about her?" Glanville remains undefeated.