What Happened To Phi Phi O'Hara After RuPaul's Drag Race?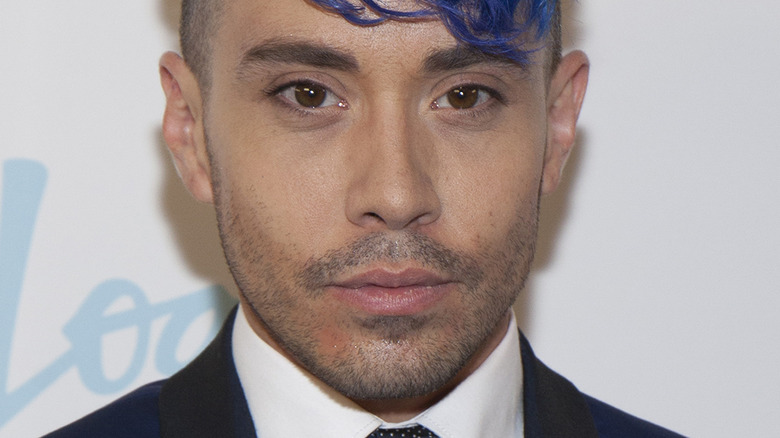 Santiago Felipe/Getty Images
Former "RuPaul's Drag Race" contestant Jaremi Carey, a.k.a. Phi Phi O'Hara, has a complicated history with the competition television show that gave him a national platform. Before appearing on TV, Carey created his drag persona to perform and compete in drag pageants in the U.S. According to an interview with Socialite Life, Carey went to school and got his optician license in Texas, but moved to Chicago to follow their dream of becoming a multi-hyphenate artist. Not only does Carey do drag as Phi Phi, but he also sings and has released music as his drag persona.
In 2012, Carey was cast on the fourth season of "Drag Race," and he made it all the way to the finale before losing to winner Sharon Needles. Unfortunately, the show did not showcase the best side of Carey, and he was considered to be the "villain" of Season 4. Carey was basically labeled the evil pageant queen, or "tired a** showgirl" as Sharon called him during a catfight.
Then, when Carey returned in 2016 for the second season of "RuPaul's Drag Race All-Stars," he felt like he had to try to get the fans to see him for who he truly was; not the villain he was portrayed as in Season 4. But even though this plan didn't necessarily work out, Carey has taken a completely different path with his artistry.
Jaremi Carey was plagued by online hate after All-Stars 2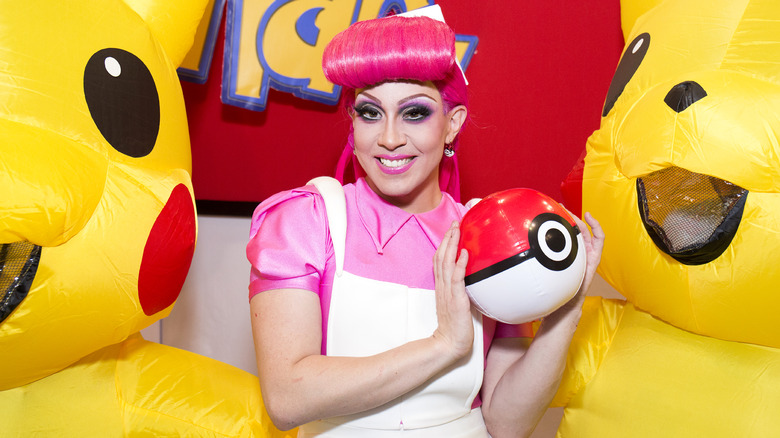 Santiago Felipe/Getty Images
Jaremi Carey, aka Phi Phi O'Hara, was doing pretty well in "RuPaul's Drag Race All-Stars" Season 2 before he was placed in the bottom alongside Roxxxy Andrews during the fifth episode. When Carey was then eliminated in 7th place by both Alyssa Edwards and Tatianna, many fans believed that the reasoning was because Carey was being suspicious in the competition's previous weeks. Once again, Carey was being portrayed by the show as the villain, and he described to Vulture in 2016 how the hate from fans had come back in full force.
"It's really upsetting because I put so much faith in this show [that] it was going to keep its word on this redemption for Phi Phi, and they've just made me look like another backstabbing manipulative monster," Carey explained. "[I]... get all this hate from so many people that don't even know me, and I wish the show would speak up about it and say something."
Eventually, Carey debuted a brand-new drag look for 365 days straight on Instagram in 2017. But this time around, Carey's aesthetic was more inspired by anime and cosplay instead of glamorous drag. This brought another transition in Carey's career, where the Phi Phi persona was retired.
Carey quit drag in order to be 'Just Jaremi'
In 2020, Jaremi Carey clarified what many had suspected about their position in their drag career. Even though Carey still posted drag looks on Instagram, he had also branched out deeper into creating elaborate cosplay and attending conventions. In a Twitter post, Carey revealed that he was going to completely suspend the Phi Phi O'Hara name.
"I've been wanting to stop performing in drag for years now, When my hobby became a job ... it kind of killed it for me," Carey wrote. "With drag becoming mainstream it has created a pool of 'experts' who have no experience in the art than entering their Netflix login, and [in my opinion] soured the fun for me." Despite such, Carey reassured that "My art will continue, my creations will continue and my passion for entertaining will stay here and ALWAYS be fierce, but under my given name Jaremi is the artist."
"Drag Race" contestants and fans have addressed the show's toxic fandom culture; people would bombard contestants on the show with hate and even death threats on social media. The winner of Season 2, James Ross, also left the drag scene and partly blamed the hate-filled fan base for their exit. But it looks like Carey is doing what he loves; he streams on Twitch cosplays under the handle @justjaremi. After the mistreatment from the "Drag Race" fandom, Carey deserves all the credit for turning lemons into lemonade.