Rose McGowan's Twitter Account Suspended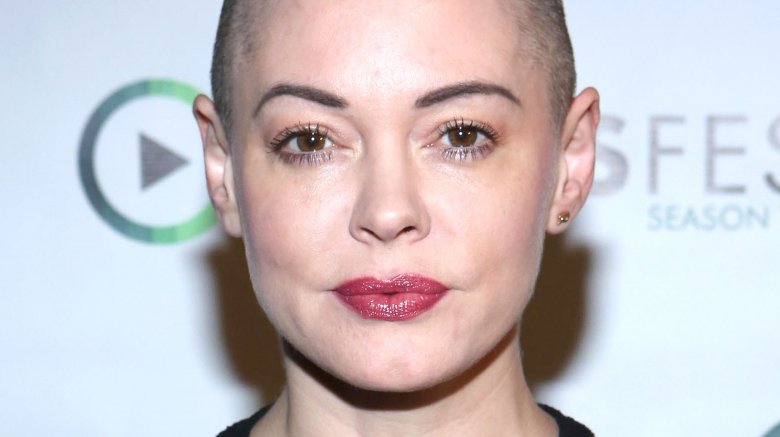 Getty Images
Late on Wednesday, Oct. 11, 2017, the Charmed star announced that Twitter had suspended her account.
Taking to Instagram to share the news, Rose McGowan wrote, "TWITTER HAS SUSPENDED ME. THERE ARE POWERFUL FORCES AT WORK. BE MY VOICE," adding the hashtag, "#whywomendontreport."
According to a screenshot McGowan posted, her account was suspended for 12 hours because her account allegedly violated the terms of their service, though no further explanation was provided. She was prevented from tweeting, retweeting, and liking posts.
Representatives for Twitter declined to comment to a number of media outlets, informing BuzzFeed that the company doesn't "comment on individual accounts for privacy and security reasons."
As HuffPost pointed out, Twitter's website states that it may lock a user's account if they demonstrate "abusive behavior."
"In order to ensure that people feel safe expressing diverse opinions and beliefs, we do not tolerate behavior that crosses the line into abuse, including behavior that harasses, intimidates, or uses fear to silence another user's voice," their website reads.
McGowan's Twitter suspension comes on the heels of tweets condemning sexual harassment and abuse in Hollywood—in particular, at the hands of Miramax co-founder Harvey Weinstein. A week earlier, The New York Times released a powerful exposé detailing the producer's sexual misconduct, listing McGowan as one of his many victims. McGowan reportedly reached a $100,000 settlement after an incident in a hotel room in 1997.
Days later, The New Yorker published an investigative report accusing Weinstein of rape and sexual assault.
Regarding the recent reports against Weinstein, McGowan tweeted out, "Can I say rapist now?"
McGowan also called Ben Affleck a liar using the social media platform, refuting his claim that he hadn't known about Weinstein's alleged inappropriate behavior. In a tweet, she alleged that she had told Affleck about Weinstein's harassment of her and he had responded with, "GODDAMNIT! I TOLD HIM TO STOP DOING THAT."
The 44-year-old also tweeted, "Ben Affleck f*** off."
Affleck has since come under fire for his own history of alleged sexual harassment.
Since McGowan's Twitter account was suspended, numerous celebrities and fans have come to her defense, demanding that she be allowed back on the platform and slamming Twitter for their decision to silence a sexual assault victim.
Actress Jamie Lee Curtis tweeted, "And now THIS? You allow Twitter freedom to our president but you silence a woman speaking out about sexual harassment?"
"Twitter! Unblock @rosemcgowan !" wrote Anthony Bourdain, whose girlfriend Asia Argento recently accused Weinstein of rape.
McGowan's former Charmed co-star Holly Marie Combs tweeted at Twitter's co-founder Jack Dorsey, writing, "Wtf @Twitter @jack? My timeline is inundated with heinously offensive bots daily and this is the account you suspend? I need an explanation."