What Madelyn Cline Was Doing Before Outer Banks
Jon Kopaloff/Getty Images
Madelyn Cline is part of a crop of new Gen-Z stars poised to take over Hollywood. The up-and-coming talent burst onto the scene in Netflix's teen drama "Outer Banks," which follows a group of best friends on the hunt for a legendary treasure that may be linked to one of their dads' disappearance. For Cline — who'd been pursuing an acting career since childhood — the gig was a dream come true. When she was 10 years old, Cline told The Post and Courier about how she'd dreamed of being in front of the camera, though she understood it was "a very competitive business."
Now that she's made it in Hollywood, Cline plans to leverage her star power to leave the world better than she found it. "Whether it be to five people or five thousand people, I want to try and make a difference," she told V Magazine in 2020. "Whether that be starting conversations about environmental conservation or taking part in being a voice for people who don't have a voice, I just want to help people however I can." Beyond reaching fans through her acting roles, the Gen-Z poster girl is living her most authentic life on social media, where she aims to remind girls that, "You have a voice ... you have the ability to say whatever you want," per Glamour UK.
But how did Cline land her huge social media following and achieve fame seemingly overnight? The actor has been around in Hollywood for longer than you think.
Madelyn Cline had a role in another popular Netflix series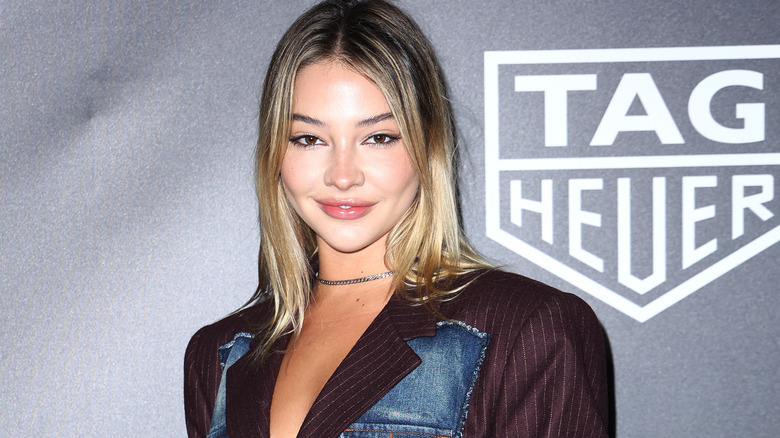 John Parra/Getty Images
Madelyn Cline may be best known for "Outer Banks," but she had a brief stint on another smash–hit Netflix show: "Stranger Things." While Millie Bobby Brown and Finn Wolfhard are the big names to come out of the series, it was also a major turning point for Cline, as she told Schön! Magazine. "I was in college, driving back and forth from Myrtle Beach to Atlanta to work on ... 'Stranger Things,' and I realized that something had to give," Cline explained. "I had run out of excused absences at school, and I wanted to carry through my studies, but in my heart, I knew I didn't want to continue splitting my time."
Every star has an "aha" moment, and this was Cline's. "I ended up dropping out, packing up my car, and leaving for LA," she added. "It was one of those moments where it felt like there was absolutely no going back. It was terrifying and also the most exciting." Per IMDb, Cline had a blink-and-you'll-miss-it role in "Stranger Things," appearing in episodes "MADMAX" and "Trick or Treat, Freak." She played Tina, a popular girl who antagonized the protagonists, and lusted over Max's brother, Billy.
Cline wasn't easily recognizable as she covered up her trademark blonde with a brunette wig on the show, so rather than scouring old episodes, you can check out her best "Stranger Things" moments on TikTok.
Madelyn Cline paid her acting dues with smaller TV roles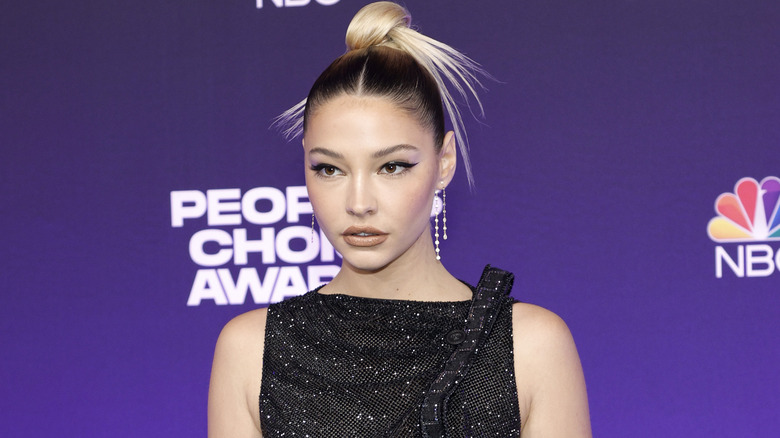 Amy Sussman/Getty Images
Prior to the success of "Outer Banks," Madelyn Cline made her rounds on the acting circuit. Per IMDb, her debut was the 2009 short film "Milites Christi" when she was 11 years old. She also appeared in "23rd Psalm: Redemption" and ABC's made-for-TV movie "The Jury," in which she played Grace Alexander. Work started to pick up in 2016, when she nabbed a recurring role in HBO's "Vice Principals" and "The Originals."
As Cline later told Schön! Magazine, she was auditioning for "The Originals" and "Stranger Things" at the same time, and the strain led to her dropping out of school. But the sacrifice was worth it — as Cline's post "Stranger Things" years netted her roles in feature films including "Boy Erased," "What Breaks The Ice," and "The Giant." It was shortly after this that Cline auditioned for "Outer Banks" and blew up in mainstream consciousness.
Still, getting started wasn't easy. "When I first started acting, I was genuinely questioning whether or not I should be doing this," Cline told Vogue UK in 2020. "[You have to] have the mindset to keep pushing no matter what you're doing. Even if you fall down, get back up." Next up, the blonde starlet has plenty of work on her plate to keep busy. ScreenRant reports that in addition to appearing in Season 3 of "Outer Banks," Cline is set to star in Rian Johnson's highly anticipated murder-mystery "Knives Out 2."