Why Ana De Armas Nearly Turned Down Her Role In Knives Out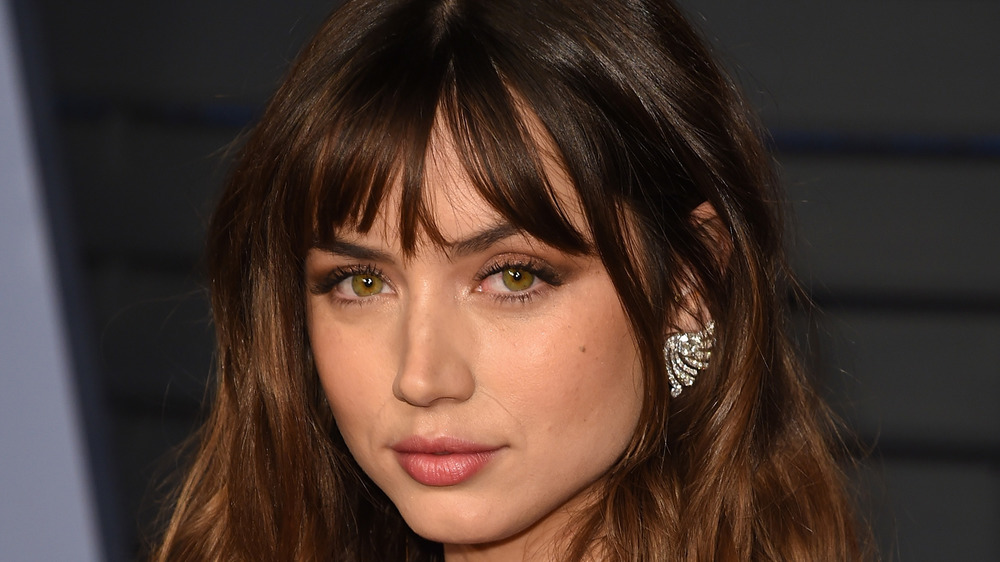 J. Merritt/Getty Images
Did Ana de Armas almost pack it in on Knives Out? That appears to be (no pun intended) the case! But first, let's recap Armas' impressive career, which began when the Cuban-born star moved to Spain to pursue acting at the age of 19. She moved to Hollywood soon after, despite not speaking English, an obstacle that didn't prevent her from making it big. Today, de Armas is on the cusp of the A-list, playing holograph Joi in Blade Runner 2049, a Bond girl in the upcoming No Time to Die (though at this point it should be titled, No Time to Get Released). She'll also play Marilyn Monroe in the upcoming biopic Blonde, according to IndieWire). Yup, if you don't know Ana de Armas yet, you're probably about to.
All that said, what you probably do know de Armas from — aside from her interesting-seeming relationship with Ben Affleck — is 2019's Knives Out. Rian Johnson's "sharp" take on the classic Whodunnit, co-starring Daniel Craig, Tilda Swinton, and Chris Evans, grossed $311 million worldwide. The star-studded throwback film not only won over audiences but critics too, bringing Johnson his first Oscar nod for Best Original Screenplay.
Ana de Armas' role of Marta, the caretaker with (no spoilers) some big secrets, was arguably the films' star-making moment. The actor dazzled in the surprisingly major role, though on paper, the part of the maid does sound a little one-note. And we're not the only ones who thought so *hint hint*. Scroll down for why the star almost turned down Knives Out. 
Ana de Armas doesn't want to be typecast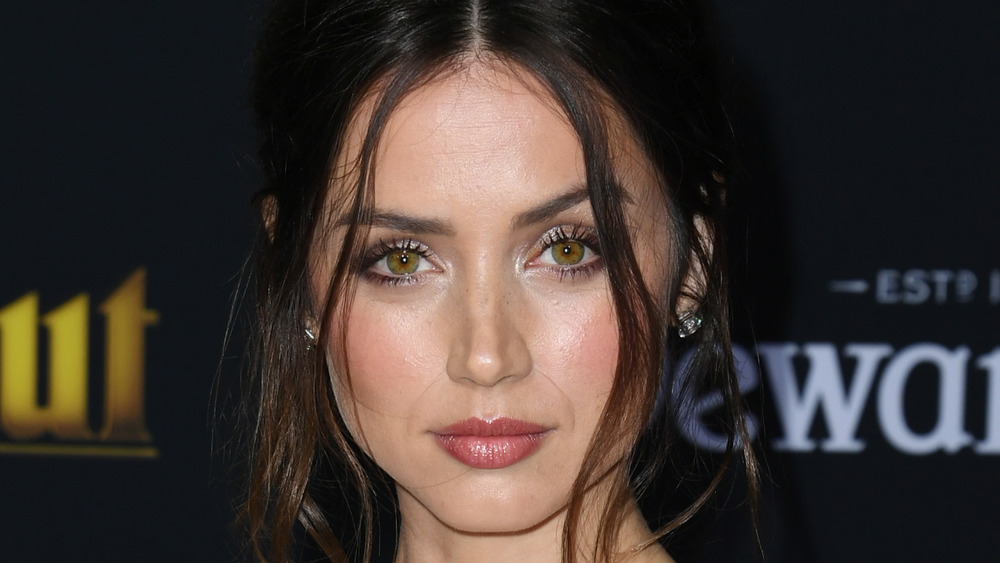 Jon Kopaloff/Getty Images
So why did Ana de Armas almost turn down her Knives Out role? The Cuban actor was hesitant at first glance, noting the character's "Latina, caretaker, pretty" description from Rian Johnson. "Things could have been very different," de Armas told Flaunt Magazine in October 2020. "I really pay attention to what that little description is. I'm sure whoever did it wasn't thinking about what that meant but for me." She continued, "I was just like, 'Oh no, I'm not doing this!' What do you mean — caretaker, Latina, pretty?'"
The actor added that not being typecast based on race, and playing varied parts, are both deeply important to her. "I'm very proud of being Cuban and being Latina and I will play the most Latina any Latina has ever played Latina," she said. "But it also doesn't interest me that much, all the time. It gets very boring, very quickly and I want to do other things ... not all Latinas are the same". 
Fortunately, the star asked for more information on the role, and when she read the whole script, she realized it was meatier than she had anticipated. "My character was a diamond," de Armas shared with Flaunt. "When they sent the whole script and I read the whole thing I realized 'Oh my gosh, I have to do this.'" We're glad Ana de Armas went through with it, as she's phenomenal in the role!