How Karol G Really Got Her Big Break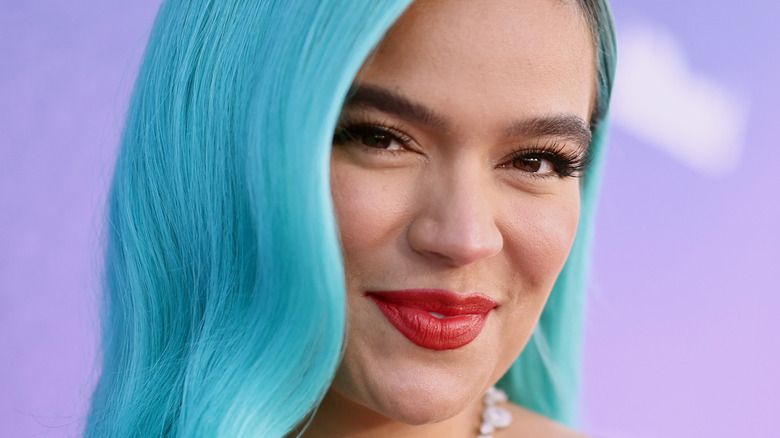 Emma Mcintyre/Getty Images
Those that keep up with their favorite Latin musicians will be well aware that Karol G's global success over the past years has been far from subtle. In 2018, she won a Latin Grammy for Best New Artist while sweeping the 2022 Latin American Music Awards by taking home six awards, per WHIO-TV.
After appearing on People en Español's 25 Most Powerful Women list, the "Don't Be Shy" hitmaker spoke to the outlet in 2019 about how grateful she is for her career. "Waking up every day and being able to do what I like, to say what I think, to do what I wish, makes me feel super empowered, taking the reins and pursuing everything I have in mind," Karol explained. As for the secret recipe for her success, the award-winning star insists it's down to remaining humble. "I've showed people who Carolina is and they have connected with me and that makes me very happy. Showing who I am I have gotten to where I am. I don't wear masks, I didn't create a fictional character, I don't have to pretend to be someone else," Karol shared, adding, "Being myself everywhere I go, I feel I've achieved success in my career."
While many know Karol today for her global hits, big-name collaborations, and hugely popular music videos, she first got her foot in the door by participating in a singing competition show.
Karol G was a contestant on The X Factor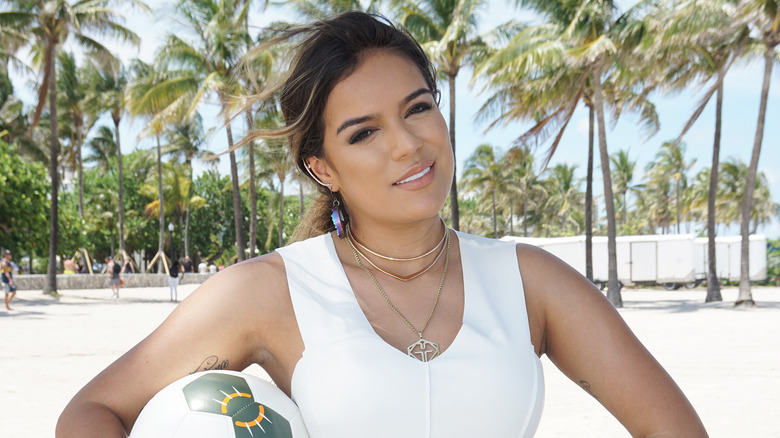 Alexander Tamargo/Getty Images
Like a lot of megastars we know today, Karol G also kickstarted her career by appearing on a singing talent competition show. During her early teens, she participated as a contestant on the Colombian version of "The X Factor" ("El Factor X"). When having a chat on the "BUILD Series" show in 2019, the "Tusa" hitmaker gave viewers an insight into how she became the megastar she is today, explaining that her father always wanted to be a singer but had to put his dreams on hold in order to raise his family. His passion for music clearly rubbed on his daughter as Karol began singing in the school choir and in church at a young age. By age 14, she took part in "The X Factor," which opened a lot of doors for the aspiring singer.
Even though Karol didn't win the competition, she explained she went quite far in the show, making it to "the final part." Shortly after, things seemingly started to look up as she was able to secure herself her first recording contract with Puerto Rican label Diamond Music, according to Billboard.
Karol G considered quitting music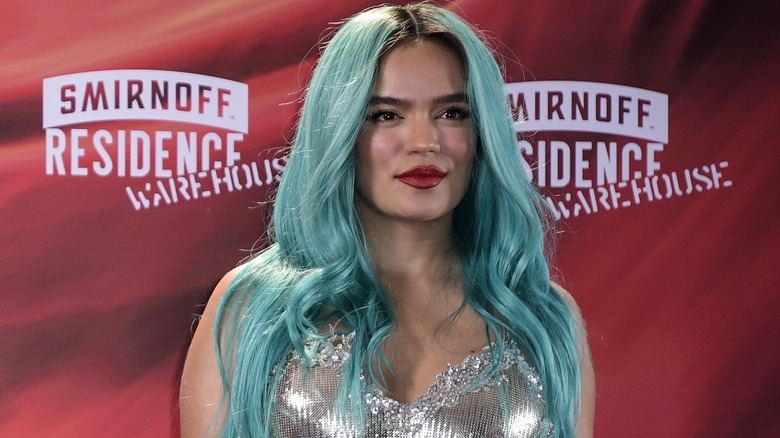 Medios Y Media/Getty Images
Signing a recording contract doesn't always lead to the results you hope for. Two years after signing a deal with Diamond Music, Karol G wasn't happy. This is where her father, who is also her manager, stepped in and bought her out of the contract. "It was a bad contract," Karol told Billboard in 2021 before stating, "but we also didn't know much about what was a good or bad contract back then."
The bad experience left Karol feeling uninspired. So uninspired, in fact, that she was willing to say goodbye to her music career for good at 18 years old. Instead, she chose to start over in New York and study marketing. However, after noticing an ad for a music business conference in Boston, she soon realized being a singer was her calling. "I attended the conference and that's when I knew: I really do love music, and I can actually make a living off this and look at it as my own business," she told the music outlet. "I went back home with this new knowledge, and that's when I made a commitment to myself to give music another chance. My dad and I created a home studio where I started writing and recording songs."
Fast forward to 2022 and Karol G is on top of her game. As of this writing, she has collaborated with the likes of Nicki Minaj and Bad Bunny while achieving 11 entries on the U.S. Billboard Hot 100.