How Many No. 1 Singles Has Billie Eilish Had On The Billboard Hot 100?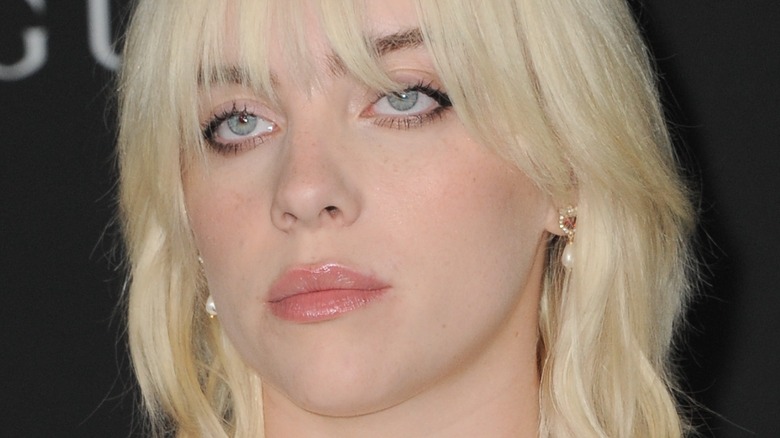 Tinseltown/Shutterstock
At just 20 years old, American singer and songwriter Billie Eilish has earned herself 17 Grammy nominations and seven wins. Half of those awards came in just one year, when Insider reported her to be only the second artist to sweep all four major Grammy categories at one ceremony in 2020. The previous winner, Christopher Cross, collected his awards back in 1981, when he was over a decade older than Eilish at the time.
Needless to say, the young star's career has been remarkable. Her Grammys sweep was just one of many top titles she's claimed throughout her tenure as an alternative pop icon. In 2019, Billboard announced that the singer had broken the record for the most simultaneous Hot 100 hits among women with 14 on the chart.
Despite the awards and accolades, however, some fans may be surprised to learn that Eilish has struggled to reach the coveted No. 1 position with many of her catchy singles.
Billie Eilish has just one No. 1 hit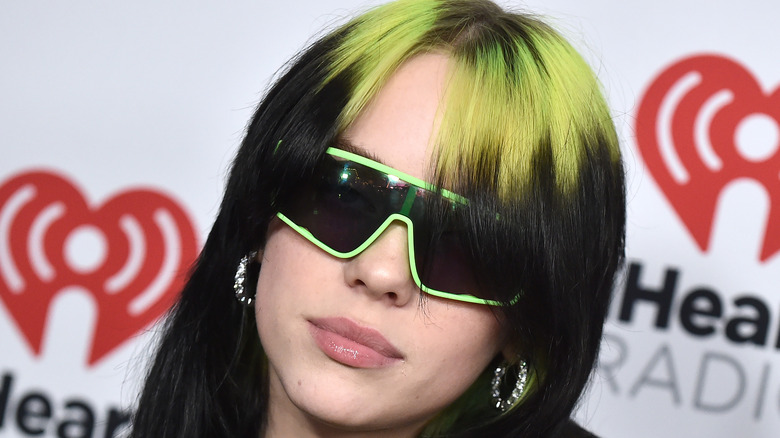 DFree/Shutterstock
One thing's for certain: Billie Eilish dominates in her genre. In February 2021, Billboard shared that Eilish had broken the record for the most No. 1s among solo artists on their Alternative Airplay chart. When it comes to the Hot 100, however, the competition is a lot more fierce. Billboard's famous ranking sees how songs of all genres measure up. So far, an Eilish tune has only reached the top of Billboard's list once, and it stayed there for just one week.
Of course, this remains an incredibly impressive feat, especially when you consider who she was up against. According to Insider's recap of 2019's most popular songs, Eilish's "Bad Guy" disrupted Lil Nas X's No. 1 hit, "Old Town Road." The rap-country hit had reached the top spot in April, replaced only by the remix featuring Billy Ray Cyrus, which remained there for a stunning 19 weeks, according to Billboard.
The fact that "Bad Guy" was able to end the reign of the famous duo is nothing to sneeze at. Per Insider, her time was only cut short by another popular pairing: Camila Cabello and Shawn Mendes' "Señorita."
Billie Eilish has dominated other charts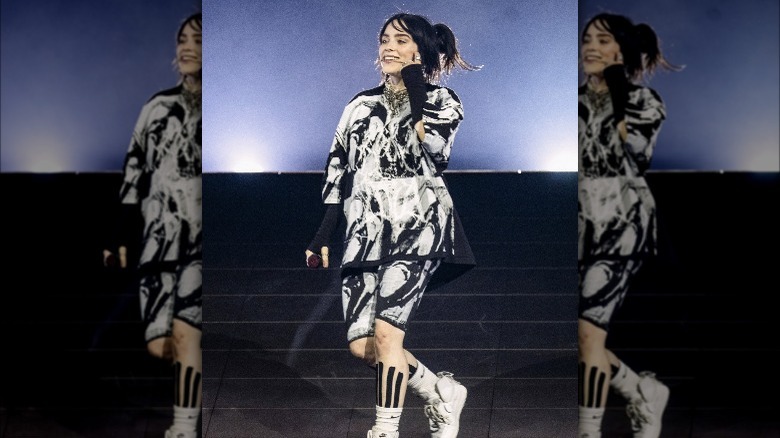 Samir Hussein/Getty Images
Billie Eilish probably isn't feeling deprived of number one spots. To date, the "Happier Than Ever" singer has released just two solo albums, and both have reached the top position of the Billboard 200 albums chart.
As her career progresses, it's likely that Eilish will continue to collect records as quickly as she collects fans. Just recently, she announced additional international dates for her Happier Than Ever world tour, with one tweet of the news garnering over 18,000 retweets in less than 24 hours. The joyous reception of her global stops come as no surprise, as the singer has also dominated Billboard's global and streaming charts. The "Happier Than Ever" album earned over 35 million streams in its first week released, and that's not even counting the U.S.!
Just three years ago, one of Eilish's first hits was telling us that we should see her in a crown. Now, we can't help but think that it won't be long until we do!