What Bob Saget's Wife Kelly Rizzo Really Does For A Living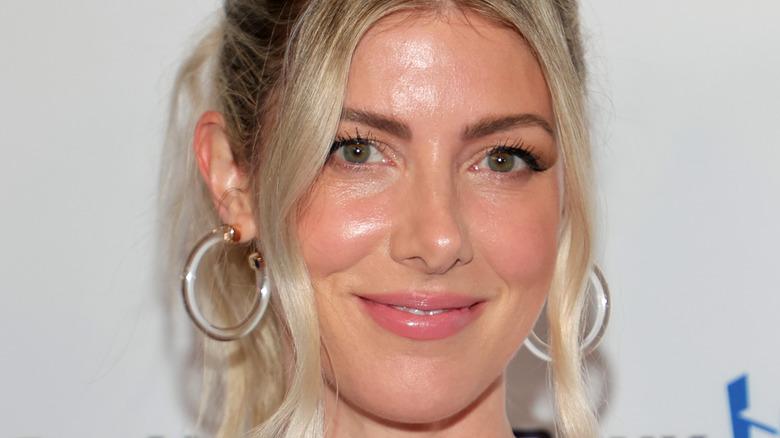 Mike Coppola/Getty Images
Since Bob Saget died in early 2022, his wife, Kelly Rizzo, has been outspoken in keeping his memory and his legacy alive.
Saget died in January while on tour for his comedy show, shocking fans and the nation alike. Announcing the cause of death weeks later, Saget's family members put out a statement revealing that the "Full House" star had hit his head at some point in the night before going to bed, and passed away in his sleep, per E! News. In a police report months later, police write that Saget suffered severe head trauma after the fall — becoming the cause of death.
Yet, since the beloved comedian's passing, fans and fellow co-stars alike have taken to social media to remember what many call "America's Dad" – exactly what Saget's family members hope will continue following his passing. In a statement, the family wrote that while they requested privacy to grieve the loss of Saget, they wanted everyone to  "[remember] the love and laughter that Bob brought to the world." And since his passing, Saget's wife, Kelly Rizzo, seems to have left her full-time job and taken on a new, and more important job: continuing Saget's legacy. But what did Rizzo do beforehand? And does she have any plans to return to her former job?
Bob Saget's wife, Kelly Rizzo, is a digital host and influencer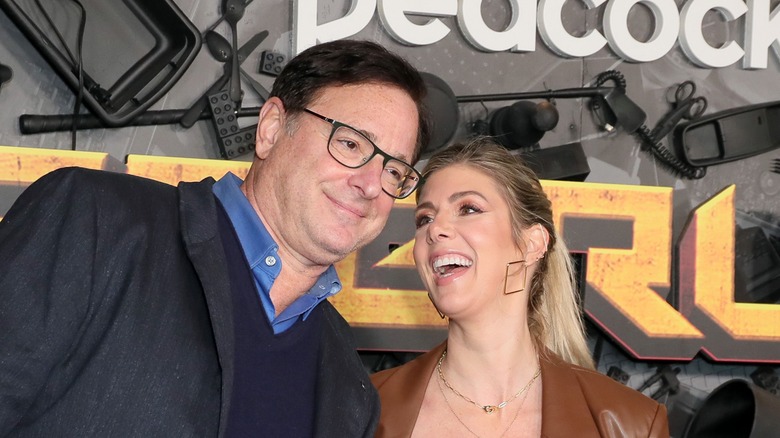 Leon Bennett/Getty Images
Before catching the eye of Bob Saget, Kelly Rizzo already had lots of eyes on her! As a journalist, the digital host started a web series back in 2013 titled "Eat, Travel, Rock." On the web show, Rizzo would jet around the world interviewing celebrities, influencers, and fellow chefs like herself.
The series quickly took off with Rizzo's infectious personality, leaving her to win awards for not only the series itself but for her, too — becoming Modern Luxury Michigan Avenue Magazine's "Travel Queen" in 2017. And as the series gained more eyes, Rizzo caught Saget's attention. The rest, for the couple, was history. 
A year before losing her husband, Rizzo took to TikTok explaining to fans how the two met, after the actor found her through her web series. "So he saw my Instagram and he's like, 'Oh, it's not all selfies and bikinis like she actually does stuff. She has this food show and travel show. She seems interesting,'" Rizzo explained. After finding her Instagram blog, Saget sent Rizzo a message asking if she would want to see his show and go out to eat. After hitting it off, the two began dating and married in 2018. And now, following Saget's passing, Rizzo has kept up her blog that ultimately led her to her soulmate in the first place. But alongside her blog, Rizzo has taken on an even more important job.
Kelly Rizzo now uses her platform to honor Bob Saget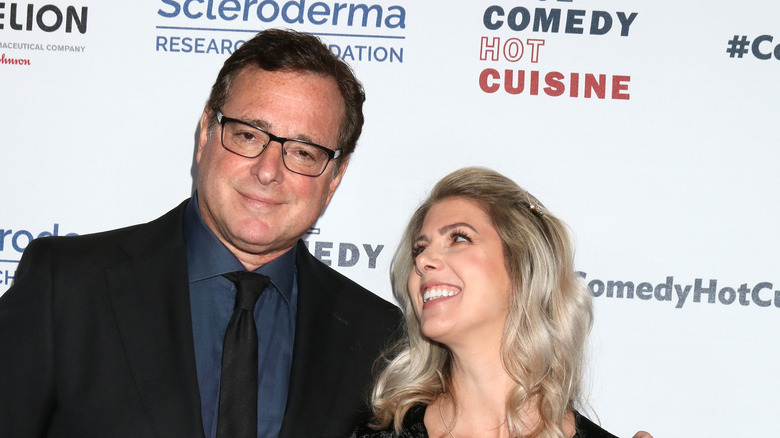 Kathy Hutchins/Shutterstock
Following the death of Bob Saget, Kelly Rizzo has taken on a new job in addition to her award-winning web series "Eat, Travel, Rock." Now, when she isn't interviewing celebrities or creating recipes for followers, Rizzo spends her time remembering Saget and finding ways to honor his legacy.
Most recently, at the Critics' Choice Real TV Awards, Rizzo did just that. Joining John Stamos, Rizzo presented and accepted the Impact Award at the show, which was awarded to Saget. Taking to Instagram following the award show, Rizzo said that Saget "would be so honored to receive this award as all he ever wanted to do was share love and laughter and make an impact." Rizzo later added, "It will be the privilege of my life to spread his message whenever and however I can."
The travel blogger has continued to spread that message by reposting videos she and Saget made together, in an effort to not only remember the late comedian, but put a smile on his fans' faces. "They make me so happy and so sad at the same time to relive them," Rizzo wrote alongside a comedic video of her and Saget that she reposted. "But even if it's painful it still puts a smile on my face, and I know that's what he would want," Rizzo wrote before adding, "Thank you all again for being so kind and of course, loving Bob so much."