How Old Was Samuel L. Jackson When He Finally Made It Big?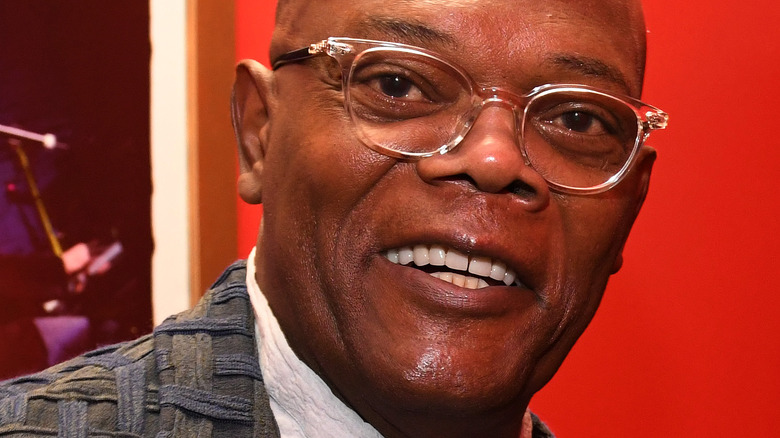 Shahar Azran/Getty Images
Samuel L. Jackson is among the best-known and most widely celebrated actors of his generation. In fact, in 2021 he was named the highest-grossing actor in the industry — with his films cumulatively raking in a total of over $17 billion worldwide. In 2019, Forbes labeled his film grossings as "the biggest cumulative total for any actor in history," and in 2011, he was even honored by Guinness for having the world record for highest-grossing movie actor of all time (which, at the time, was only at $7.2 billion). 
Jackson's dominance in the movie industry — which has also led to a substantial personal fortune of around $250 million, per Celebrity Net Worth — is likely largely because he's also one of the most prolific actors in America, having nearly 200 credits to his name all in all, more than almost any other actor, according to Collider. And at only 73 years old, Jackson isn't stopping. He is still a major star in the film industry, and is even set to reprise his role as Nick Fury in the upcoming Disney+ series "Secret Invasion." 
But when was Samuel L. Jackson's big break? Well, fans will certainly remember the role, but many may be surprised to learn how old he was when he first achieved the international recognition he's known for today. 
Samuel L. Jackson was 45 when he got his big break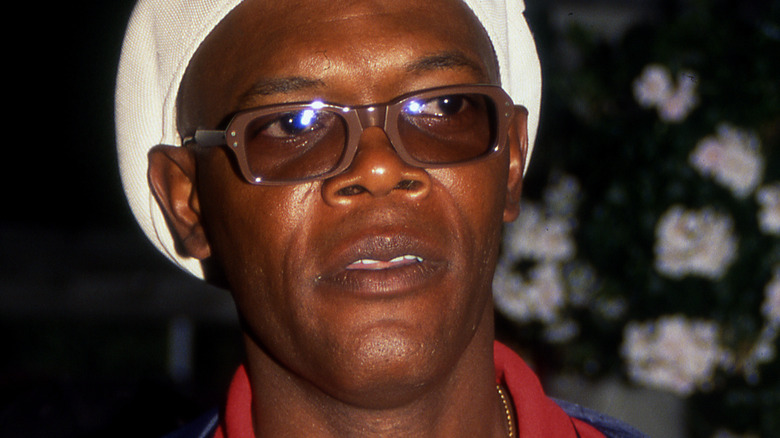 Vicki L. Miller/Shutterstock
Samuel L. Jackson first achieved international recognition in 1994 for his iconic role as hitman Jules Winnfield in Quentin Tarantino's "Pulp Fiction." To this day, it's also the only performance for which he has been nominated for an Academy Award (though he lost to Martin Landau). Upon the film's release, Jackson was 45 years old. Although Jackson had appeared in a number of films prior — including a handful of prominent ones, such as "Goodfellas," "Jurassic Park," and "True Romance" — most of these roles were fairly minor, and hence would not have nearly the same impact that "Pulp Fiction" did. 
It was his link to Tarantino through the 1993 film "True Romance" (which Tarantino wrote but did not direct) that gave Jackson his in to audition for Jules. According to Vulture, Tarantino sent Jackson an early copy of the script, and told him he had written the part of Jules just for him; however, Jackson was then mistaken for another Black actor, Laurence Fishburne, by someone at casting when he arrived to audition sometime later. His anger at this, however, manifested into his performance, and he absolutely dominated the audition... and the movie. 
"As superb as Travolta, Willis, and Keitel are, the actor who reigns over 'Pulp Fiction' is Samuel L. Jackson," Entertainment Weekly wrote of the up-and-coming actor in 1994. "He just about lights fires with his gremlin eyes, and he transforms his speeches into hypnotic bebop soliloquies." 
Samuel L. Jackson received an Honorary Academy Award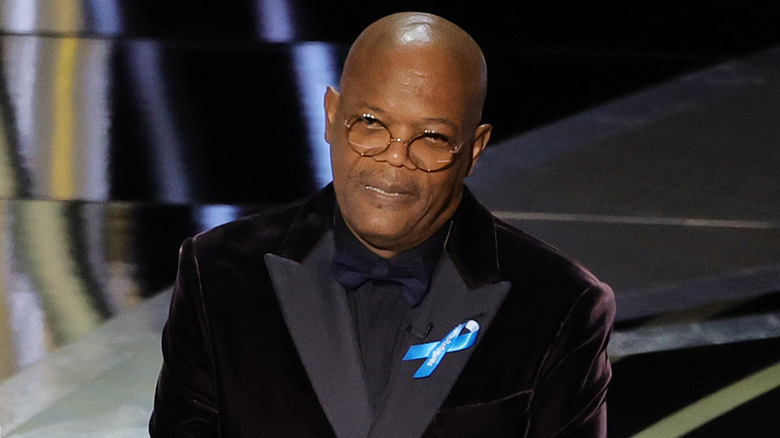 Neilson Barnard/Getty Images
Naturally, it was after his "Pulp Fiction" appearance that Samuel L. Jackson's career absolutely blew up, and he became instantly recognizable. In fact, Jackson had been acting for about 20 years before he made it big, starting in the business in his 20s. And his career may have culminated just earlier this year, in fact, when he was honored by the Academy with the Honorary Governors Award, an award given annually to certain actors "to honor extraordinary distinction in lifetime achievement, exceptional contributions to the state of motion picture arts and sciences, or for outstanding service to the Academy," per Variety. 
Although Jackson may only be at the height of his fame, he's now in his 70s and will unfortunately not be on the screen forever. When it came to his own age, Jackson told iNews in March, "I'm getting older every day. I'm kind of old. I know a lot about getting old! I have been around for a while."
Jackson should be an inspiration to all young actors in Hollywood: Despite it taking several decades for his career to truly begin, and his relatively old age when it started, he still ended up becoming one of the most acclaimed and recognizable actors in the business. Sometimes it just takes patience and persistence for hard work to pay off, and no one knows what may be lying in wait around the corner.