Everything Jinkx Monsoon Has Done Since Winning RuPaul's Drag Race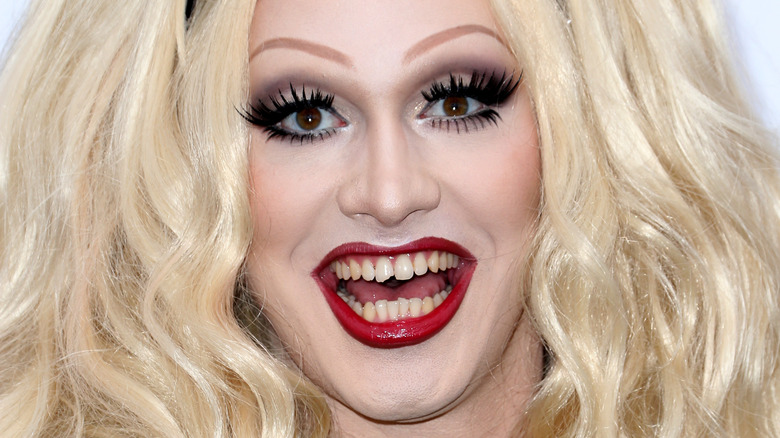 Frederick M. Brown/Getty Images
"RuPaul's Drag Race" Season 5 winner Jinkx Monsoon is considered by many to be the queen of all queens. From her gut-busting comedy chops to her stellar singing voice, Monsoon is as talented as they come.
But when the world first met the Seattle-based queen in 2013, she was actually considered the underdog! That's right, Monsoon wasn't as polished and glamorous as her fellow competitors at the time, but she still had that diamond-in-the-rough star quality. She won RuPaul over with her jokes and even won the coveted Snatch Game episode when she did a hilarious impression of Little Eddie. When she ended up in the final four alongside the three friends — Roxxxy Andrews, Alaska, and Detox, aka Rolaskatox — Jinkx had the odds stacked against her. But, in the end, Monsoon's charm and humor pulled out the win.
"I can't think of a more parallel Cinderella story," Monsoon told Entertainment Weekly at the time. "[Before 'Drag Race'] no one had ever asked me, 'Can you be a glamorous, gorgeous beauty queen?'... Who knows where I would be if I hadn't gone on 'Drag Race' and gotten that kick in the rear to step it up to the next level? Now that I have, I'm loving every moment of it." So, what has Season 5's winner been up to since her reign?
Jinkx Monsoon has been a busy bee!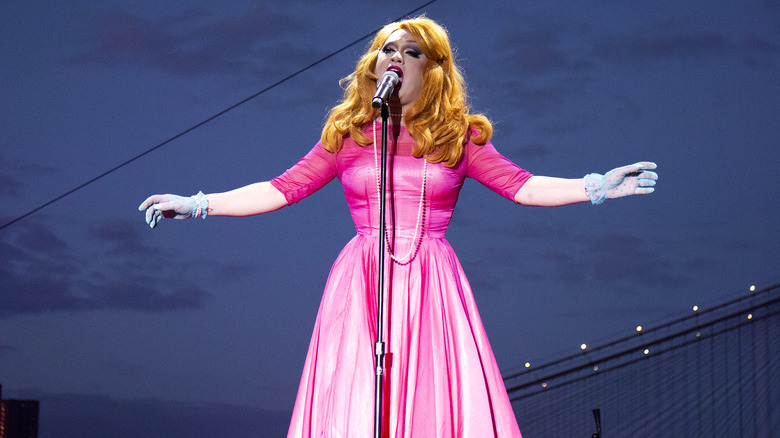 Santiago Felipe/Getty Images
An easier question may be, what HASN'T Jinkx Monsoon done since her season? In terms of music, Monsoon has released two albums that range in all sorts of genres. Her first full-length album was 2014's "The Inevitable Album," which sounded very Broadway and blues-inspired. Then in 2018, Monsoon released "The Ginger Snapped" with her musical partner, an artist named Major Scales. The single off this project was "Cartoons and Vodka," in which Monsoon sings about just wanting to watch cartoons and drink vodka. Genius!
Ever since her Season 5 win, Monsoon has been traveling around the world performing for fans. She's starred in dozens of cabarets, musical revues, and tours over the years. One of her most popular shows was her joint-Christmas tour with fellow "RuPaul's Drag Race" alum BenDeLaCreme called "The Jinkx & DeLa Holiday Show." As of this writing, Monsoon and Major Scales have still been hitting the road together in Europe.
As for her love life, Monsoon actually met her "extremely British" husband, Michael Abbott, in 2019 while she was on tour in the United Kingdom, per AnOther. While they were long-distance in the beginning, sadly, the 2020 COVID lockdown kept them from seeing each other. But then, according to The New York Times, the two got married in their living room when Abbott was able to see Monsoon after he got a 90-day visitation from the government. Not even COVID could keep them apart!
Jinkx is back to the races for All-Stars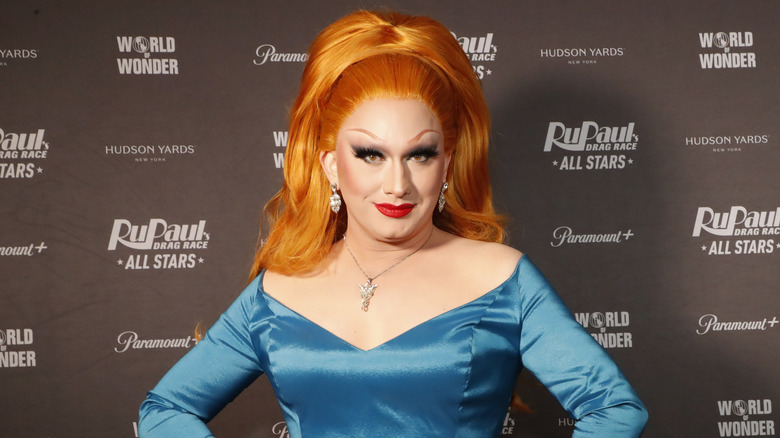 Astrid Stawiarz/Getty Images
The "RuPaul's Drag Race" fanbase basically spontaneously combusted when it was announced RuPaul was going to finally make the highly anticipated "All Winners" seasons of "Drag Race" happen. And what better winner to bring back than Jinkx Monsoon?
Instead of RuPaul sending contestants home, the winners are competing for Legendary Legend stars every episode, and the four winners with the most stars at the end of the competition will lip sync for the crown. Monsoon is currently killing the competition with two proving herself to be a deserving winner.
"One of the biggest lessons I learned the first time was whatever you do, whatever your aesthetic is... do it at 100 percent," Monsoon reminisced to the Houston Chronicle. "Whatever the challenge is, [I] find a way to make it fit within who I am as an entertainer and an artist so that I'm always staying genuine and authentic, even if it's difficult."