What Dann Florek Has Been Up To Since Leaving Law & Order: SVU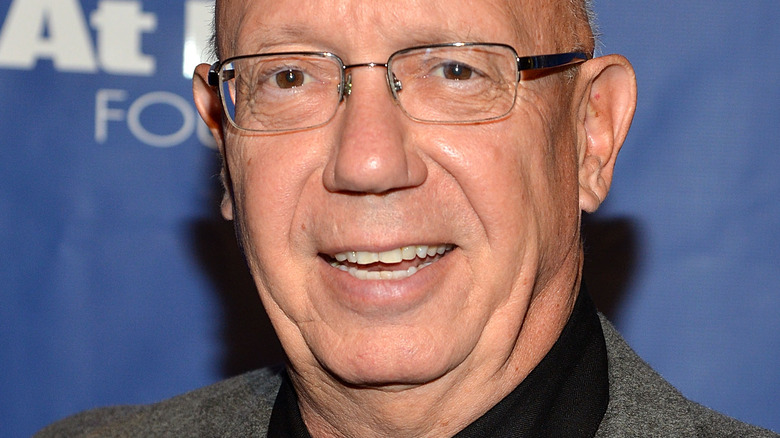 Slaven Vlasic/Getty Images
If "Law & Order: Special Victims Unit" was a person, it'd be able to legally drink by now. The crime drama series has been on the air since 1999, and with a show running for that long, you cannot exactly expect all major characters to stay. To date, the only original cast member left from Season 1 is Mariska Hargitay, who plays Detective Olivia Benson.
Over the course of the series, a handful of actors have left for greener pastures. For instance, BD Wong, who played psychiatrist and criminal profiler Dr. George Huang, left the show after 17 seasons to diversify his acting experience. He starred in "Gotham" from 2016 to 2019 and joined the "Mr. Robot" cast. He also reprised his "Jurassic World" role in the reboot. Meanwhile, Michelle Hurd, who played Detective Monique Jeffries, only lasted two seasons, but she managed to forge quite an illustrious TV career, having appeared in various shows, including "Gossip Girl," "90210," and "The Glades."
But not all "SVU" characters left the show for a different opportunity. Actors like Dann Florek exited the series simply because they had to.
Dann Florek's acting career wound down after exiting Law & Order: SVU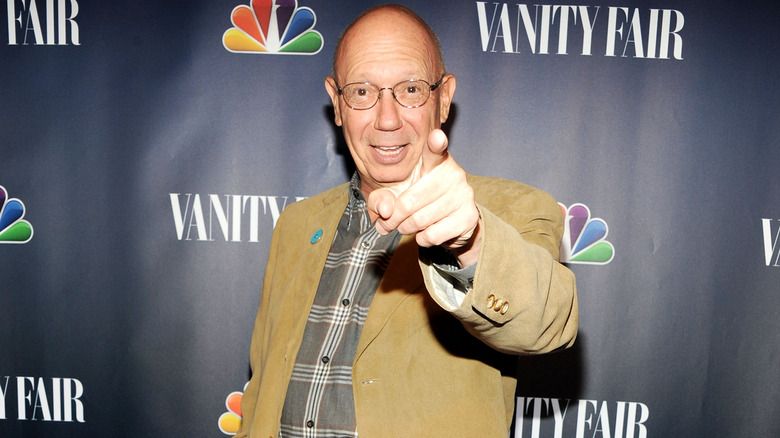 Ben Gabbe/Getty Images
After starring in "Law & Order: Special Victims Unit" as the top boss, Captain Donald Cragen, Dann Florek seemingly retired from acting, too. In 2013, after starring in more than 300 episodes, Florek bid farewell to the show, and not due to controversial reasons. He was 62 years old at the time, which is nearly the mandatory retirement age for the NYPD. In short, the writers were just being realistic.
"In the real world, which we try to very hard to simulate, NYPD has mandatory retirement before your 63rd birthday. And we were trying to figure out how to deal with it," Leight told Zap2It (via E! News). "The reason NYPD does it is because you can't have 65-year-old guys running after guys. It is a hard and fast rule." Florek didn't seem to take it personally, as he posted a short, but witty statement upon his exit. "Friday was the last day 4 Cragen/Florek. It was a sweet send off! But he'll live on in syndication land 4 evah!" he wrote in a tweet.
And just like his character, who has expressed interest in winding down and traveling the world, Florek has taken a step back from acting, too. After "SVU," he only appeared in a few projects, including an episode of "Under the Dome" and a small role in the film "Disillusioned."
Dann Florek made a small comeback in the Law & Order universe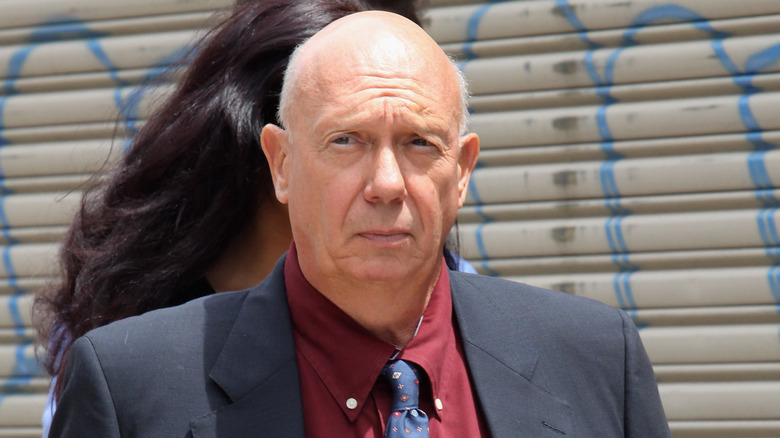 Cindy Ord/Getty Images
According to Dann Florek himself, "Law & Order" is part of his DNA now, as he was part of the original series and its spinoff, "Special Victims Unit," for decades. So, when asked to make a brief comeback in another spinoff, "Organized Crime," it was a no-brainer for the actor.
Florek appeared in the April 7 episode to assist Christopher Meloni's character, Detective Elliot Stabler, whom Captain Cragen had worked with in the past. "It brings back a lot of memories," Florek told E! News. "The fact that there was a 500th episode, and then this scene that Chris was very much involved in writing and what it meant, and what it meant to him, and to bring Cragen in. And I clearly still have roots with SVU, and now that the original is back? That's where I started. It's just, having been there recently, it felt good."
He also shared how much he enjoyed coming back to the show, even just for a single episode. "[I]t was thrilling..." Florek told Give Me My Remote. "It just felt right. It was a wonderful reunion. And I think we did what we should have and then some." And if you're worried about good 'ol Cragen, Florek assured fans that he's doing just fine. "Cragen is alone in a little house in Queens, New York," he shared with E! "He always was kind of the lonely guy. And I just feel like that's where he's back to. He seemed comfortable just living his life in a little house."