The Real Reason Norma Kuhling Left Chicago Med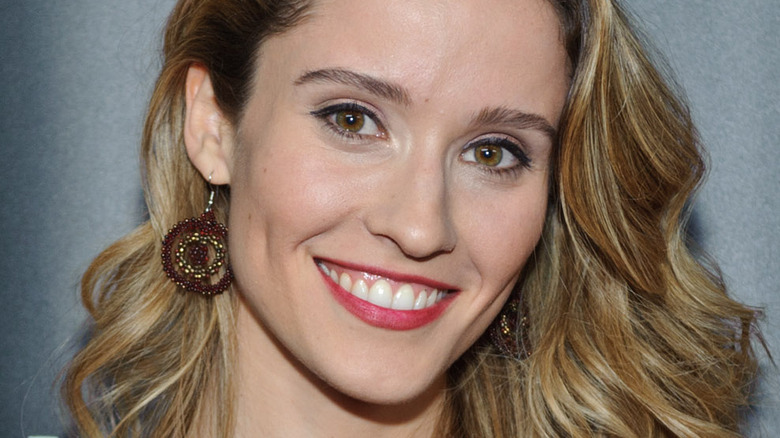 Timothy Hiatt/Getty Images
The "One Chicago" universe is known for its emotional turbulence. As such, it only makes sense that many of the "One Chicago" characters have had some dramatic exits. However, Norma Kuhling's departure had the kind of intensity that still has fans shaken years later.
As longtime "Chicago Med" viewers will remember, Kuhling's character, the South African-born Dr. Ava Bekker died by suicide in the Season 5 premiere. In a devastating scene, Bekker's love interest and colleague, Dr. Connor Rhodes, learned that she had been behind the death of his father, per Fansided. This prompted a tense conversation between the two doctors, with Bekker requesting that Rhodes let her disappear for good after her secret was exposed. However, when Rhodes refused, Bekker held a scalpel to her neck. "We could have been so happy," she said, per Fansided. "You ruined it all." After lodging a nasty insult at Rhodes, Bekker took her own life in front of him. Though Rhodes and the rest of his "Chicago Med" team did what they could to save her, it was too late, and the devastating episode marked Bekker's — and thus Kuhling's — exit from the show.
Understandably, many "One Chicago" fans were devastated by the loss. However, many were also left wondering what had led up to Kuhling's departure, behind the scenes.
If you or anyone you know is having suicidal thoughts, please call the National Suicide Prevention Lifeline​ at​ 1-800-273-TALK (8255)​.
It all came down to a creative decision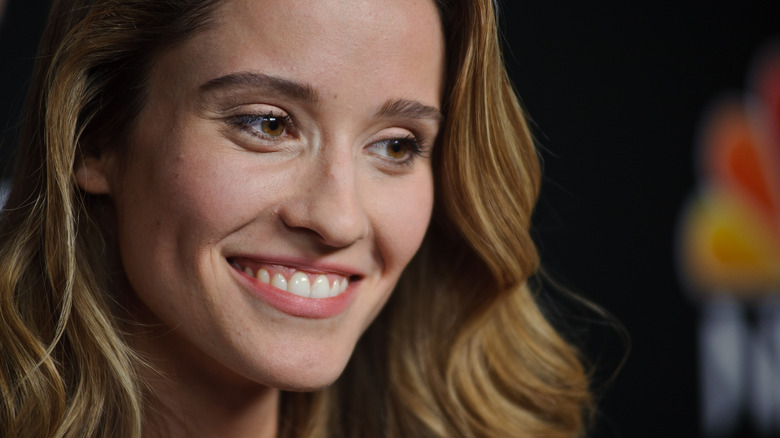 Timothy Hiatt/Getty Images
It's not uncommon for "One Chicago" stars to come and go from the franchise. Some of the actors' departures have been marred by behind-the-scenes problems, such as Sophia Bush's dramatic exit from "Chicago P.D." However, many have been purely creative decisions, and when it came to Norma Kuhling leaving "Chicago Med," that was the case.
Per a 2019 report by Deadline, Kuhling was among three "One Chicago" stars to be written out of the show. As sources told the publication, the actors' dismissal was purely a creative decision, and it only made sense for the story for the characters to exit.
In light of her exit coming down to creative reasons, it only makes sense that Kuhling herself took the news relatively well. Taking to Instagram shortly after news of her departure broke, she shared that she had no hard feelings about the situation. Rather, she explained, "Really going to miss this family, but feeling nothing but gratitude." The actor went on to thank everyone who had been involved in the show, from producer, Dick Wolf, to NBC and the show's fans, "for making these shows what they are." On top of that, she proved that there were no hard feelings by adding that she would continue to be a "One Chicago" fan herself, writing, "Can't wait to cheer #OneChicago on in its future seasons!"
Fans thought Kuhling's character was doomed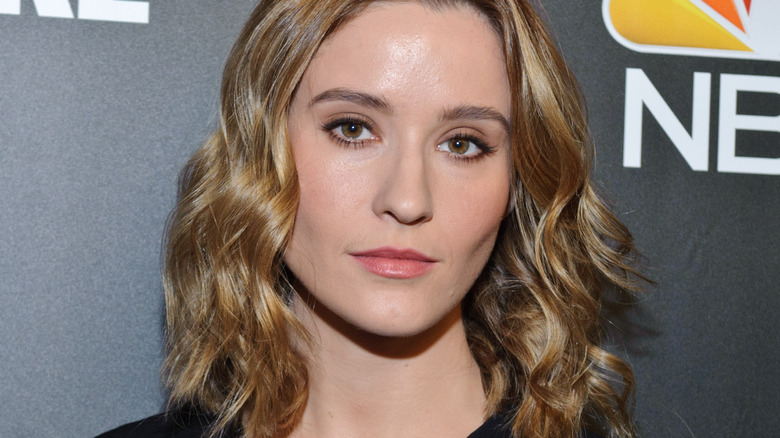 Timothy Hiatt/Getty Images
Long before Norma Kuhling departed the "One Chicago" franchise, fans were more than a little apprehensive about her role. In fact, many deemed Dr. Ava Bekker to be the worst character on "Chicago Med" due to her manipulative ways. A 2019 "One Chicago" Center Fansided review complained that this was all down to the writers. That review pointed out that even though Kuhling had done a stellar job, her dramatic storylines were simply too much to handle.
In the past, Kuhling herself has acknowledged that her character struck a chord in many viewers. Speaking to Fansided, she shared that while she tried to stay neutral in order to provide a good portrayal, saying, "People either love or hate Ava." She also added that how ever audiences perceived Bekker, "I think both opinions are valid."
It might be some consolation to know that the tempestuousness of Kuhling's character was the creative team's plan, all along. Speaking to Parade, executive producer Diane Frolov explained, "We had read about very, very competent surgeons having real mental problems ... so it just seemed a really fascinating area for us." Well, that's an area they definitely excelled in, and while we're definitely sad to see Kuhling go, we're glad to have gotten off the emotional rollercoaster her character brought!