Chrissy Teigen Among Celebrities Boycotting Twitter After Rose McGowan's Account Suspension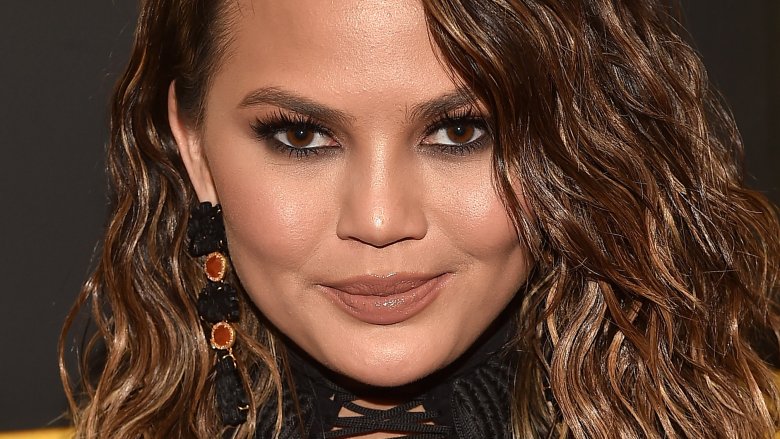 Getty Images
The women of Hollywood are sticking together.
Chrissy Teigen has said goodbye to Twitter for at least 24 hours in protest of the social media platform's recent suspension of actress Rose McGowan's account.
"Ladies. Let's do this. #WomenBoycottTwitter. Not because of hate but because I love this platform and know it can be better," Teigen wrote late on Thursday, Oct. 12, 2017. She explained, "Tomorrow. No secret timeline checking, no tweets, no clicking the bluebird square. They need to see we matter."
"I'm boycotting for many reasons. To stand with the victims of sexual assault, online threats and abuse," Teigen continued. And, she added, "to boycott the fact our demented, p***y grabbing president can tweet nuclear threats of war I can't even see."
The Lip Sync Battle co-host is referring to President Donald Trump's infamous Access Hollywood tape, in which he bragged about being able to commit sexual assault, as well as to his history of troubling tweets—specifically his Twitter tirade against North Korea. As for the "can't even see" part? Well, Trump previously blocked Teigen on Twitter.
The boycott of Twitter comes after McGowan's account was suspended for reportedly violating the company's terms of service. While Twitter didn't comment immediately after McGowan's account suspension, the company did release a statement later on, explaining that she had tweeted out a private phone number, which is against their rules (via The Los Angeles Times).
However, many saw McGowan's locked account as an attempt to silence a sexual assault victim, as McGowan's recently been speaking out against sexual misconduct in Hollywood and against her alleged rapist, Miramax co-founder Harvey Weinstein.
A number of big-name celebs have since joined the boycott against Twitter.
"Proudly joining #WomenBoycottTwitter for the next 24 hours even though Instagram doesn't properly capture my tone," Billy Eichner tweeted out.
Chelsea Handler wrote, "#WomenBoycottTwitter because we deserve it and so does Twitter. Shame on you."
"Tomorrow I follow the Women. #WomenBoycottTwitter," Mark Ruffalo posted.
"I'm with you. And you. And you. And you. Peace. #WomenBoycottTwitter," Sarah Paulson tweeted.
Other stars who've joined the boycott include Alyssa Milano, Kathy Griffin, and Amber Tamblyn.