Bam Margera's Rehab Journey Takes Another Left Turn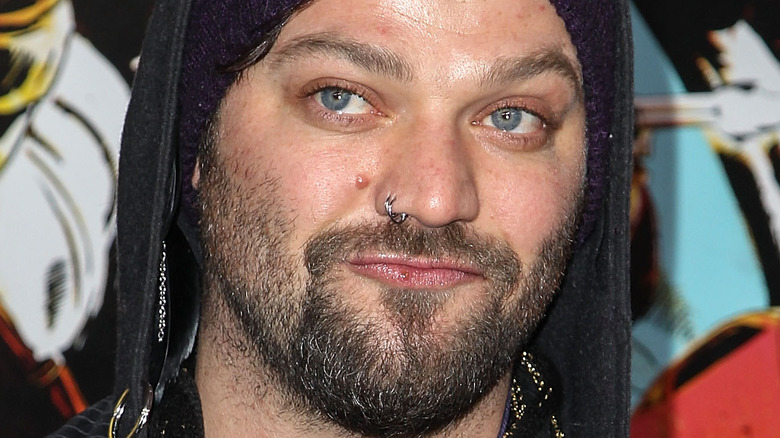 Paul A. Hebert/Getty Images
Bam Margera, known for his role on the MTV show "Jackass," has been on quite the rehab journey recently. The reality star was recently sent to rehab under a court order, according to CBS News, and therefore could not leave the facility at any time unless given permission. However, Margera reportedly fled from his rehab center in Delray Beach, Florida in a black Honda sedan in mid-June. Police began immediately searching for him because he was never authorized to leave the facility. According to The Palm Beach Post, he was found at a hotel bar by authorities just a few days later and was then sent back to rehab.
Margera was fired from "Jackass" last year after a drug test came back positive for Adderall and violated a "wellness agreement" he signed with producers, according to NBC News. The reality star then sued the franchise and claimed that the show caused him to become addicted to medication. According to The Blast, Margera claimed, "I did not have any issues with addiction and drug use until I began my involvement ... with the Jackass franchise." He continued, "It was not until then that I became dependent on Adderall and pain medications to maintain the focus needed to satisfy the production schedule of Defendants." He also mentioned needing to take pain medication due to pain caused by the stunts performed on the show.
And although he returned to rehab to complete his time at the facility just two weeks ago, his rehab journey has taken another wild turn.
Bam Margera escaped from rehab ... again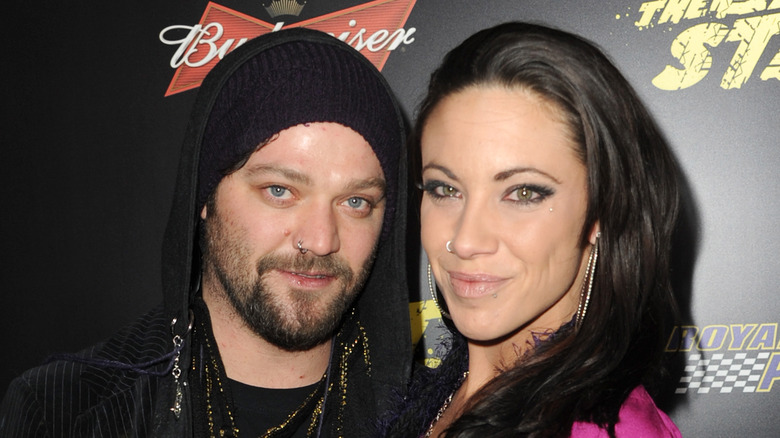 Kevin Winter/Getty Images
Bam Margera fled rehab two weeks ago due to alleged dissatisfaction with the facility, but was found by authorities and sent back to the center in Florida. However, TMZ reported that the former "Jackass" star has escaped from the facility for the second time this month and was last spotted on June 25 in Deerfield Beach, Florida.
According to TMZ, Margera's decision to leave the facility was partly due to his breakup with his wife, Nikki Boyd, and estrangement from his son, Phoenix Wolf. Ever since the pair broke up, he has been unable to speak with Phoenix and Boyd has reportedly not responded to any of Margera's calls or texts while he's been in rehab. On May 16, he celebrated one year of treatment on Instagram and has been continuing to post regularly on social media. Margera and Boyd have been having some marital issues for quite some time now. Boyd filed for custody of their son, Phoenix, back in September 2021, according to TMZ.
In 2019, Margera told Dr. Phil that he contemplated suicide, but that seeing his son ultimately stopped him from ending his life (via the Philly Voice). "I would dive into any train or anything and get stabbed or shot or whatever just to make sure he didn't," Margera said, per People. Authorities are searching for Margera following his second escape from rehab this month.
If you or anyone you know is struggling with addiction issues, help is available. Visit the Substance Abuse and Mental Health Services Administration website or contact SAMHSA's National Helpline at 1-800-662-HELP (4357).