What Happened To Elvis Presley's Fiancee, Ginger Alden?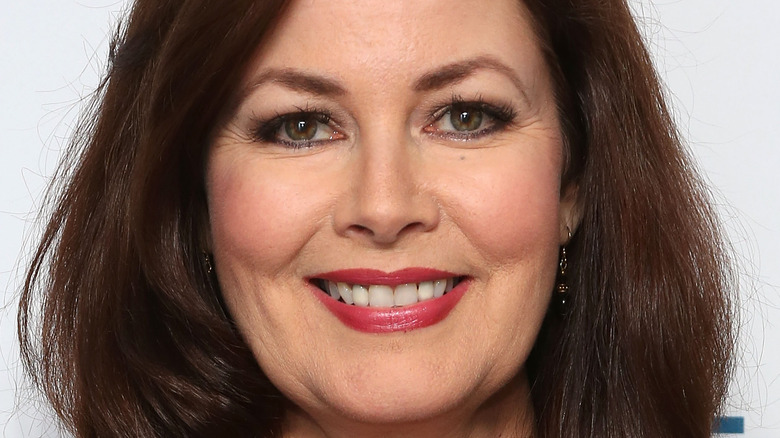 Taylor Hill/Getty Images
Elvis Presley is widely known and beloved as one of the foremost rock 'n' roll stars of 20th century America. And like the many young male musical artists after him, Presley was widely considered a heartthrob and sex symbol, and as a result, fans saw no bounds in exploring his widely covered personal and love life.
Although Presley was only married once — to Priscilla Presley, née Beaulieu — from 1967 to 1973, he did have a number of girlfriends throughout his life, almost never being single for an extended period of time. There was only one, however, with whom he would spend his final days: Ginger Alden. Presley and Alden first got together in November 1976, shortly after the end of his relationship with Linda Thompson, and soon became engaged, planning to get married on Christmas Day 1977. However, their plans were cut short with his unexpected death from heart failure less than a year later. Although most fans of Presley may be well-aware of the swift decline of his health in his final days, many may be unaware of what happened to the woman who last saw him alive.
So, what ever came of Presley's former fiancee after The King's death? Well, although her partner's legacy may live on forever, Alden has more or less tried to retreat into a private life, away from the spotlight. 
Ginger Alden experienced a fallout with Elvis' family after his death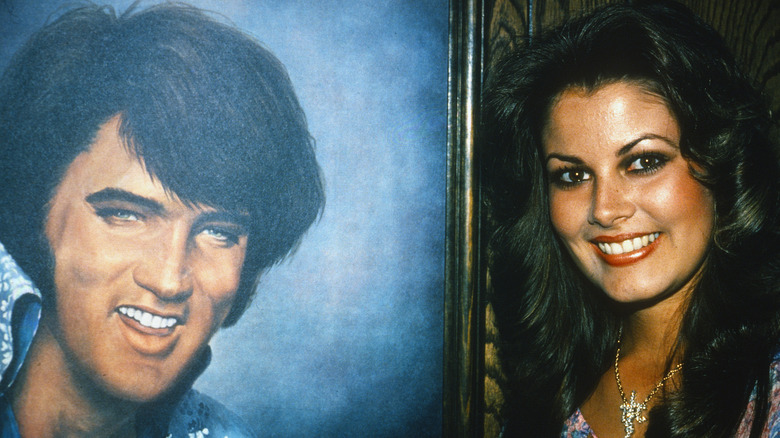 Anwar Hussein/Getty Images
Although Elvis Presley and Ginger Alden may have been in love, those positive feelings were evidently not shared among his family members. "Ginger Alden is dead now as far as the family is concerned," Presley's uncle Vester said after his death, per Express. "We don't even recognize her as a human being."
When it came to Graceland, Presley's famous estate where he died and was buried, Vester, who was the mansion's guard, claimed Alden was "barred" from entering the house after Presley died, per Express. "She couldn't get in here on her own to save her life ... she can go to the grave by calling and asking. Any time she comes to this gate I've got to call [Presley's father] Vernon and OK it." Vester added that the reason for the family's vitriol was because they felt she "took advantage of Elvis' name." In addition, the Presleys felt boosted by the fact that Alden was left out of his will.
Presley's father Vernon, for his part, seemed similarly disinterested in Alden, claiming a year after his son's death that the famous rock star had "changed his mind" about marriage, despite Alden's ardent claims that they were making wedding plans right up until the very end. Vernon died the following year, in 1979.
Ginger Alden revealed personal — and troubling — details of Elvis' final days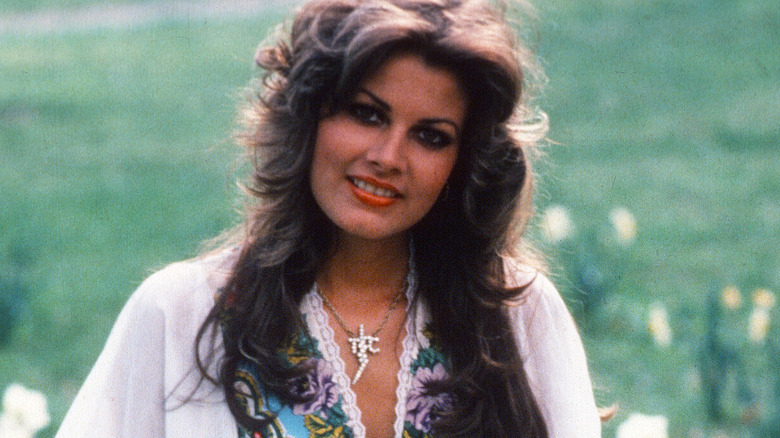 Anwar Hussein/Getty Images
Although Elvis Presley's final partner Ginger Alden has chosen to more or less remain out of the spotlight since her fiance's death in 1977, she made big headlines in recent years upon the release of her autobiography, "Elvis and Ginger," in 2014.
In the memoir, Alden revealed some rather troubling details about Presley's reckless behavior during their final days together. "Ginger reveals Elvis hit her once and apologized," the Daily Mail reported. "He shot off firearms at a television set and a telephone, threw a dish of ice cream he was devouring when she decided to talk about calories and being fat." Although he apparently "always apologized" for this behavior, it's clear the downturn of his health was apparently having an adverse affect on both his physical and mental well-being, and it was Alden who had to witness it.
However, just in 2019, Alden set the record straight and clarified her final months with Presley were mostly positive. In January 2022, she referred to reports that Presley was unhappy or that the two "argued a lot" as "untruths," per Express. "And so I wanted to set the record straight," she said. "I said, 'This wasn't what I witnessed, this wasn't who I loved, this wasn't how he was those last nine months ... I just think the portrayal — the image of him — has been really unfair."