What Is Jax Taylor's Real Name?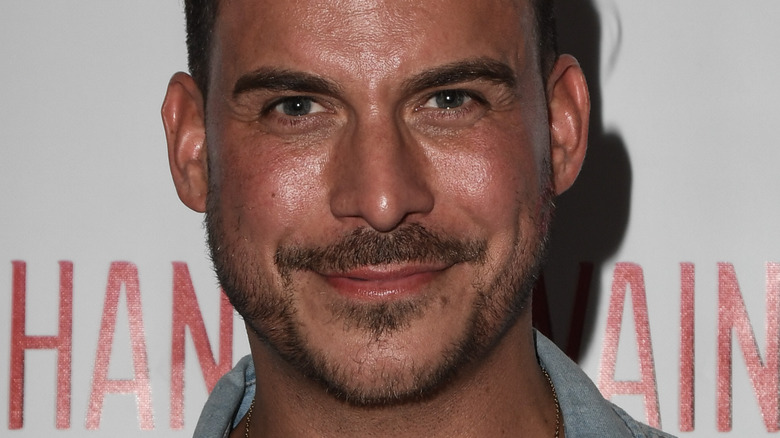 Mindy Small/Getty Images
Former reality star Jax Taylor burst on the Bravo scene in 2013 as a carefree albeit immature server at high-profile restaurateur Lisa Vanderpump's flagship restaurant SUR. Almost immediately viewers were sucked in by Taylor's on-camera antics as the "number one guy" or villain in the group... depending on whom you ask. But as the years went on, it appeared even Taylor himself had grown tired of his ways. 
"When I came to Hollywood, I was trying to make a name for myself, constantly telling people stories, things that weren't true, trying to be accepted with my peers, trying to live out of my means, that I wish I could take back," Jax revealed on an episode of the "Daddy Issues" podcast. "I was just trying to be accepted. I felt like I couldn't get involved in a conversation if I [wasn't] stretching the truth," he added. "There was a lot of bullsh*t I said to get to the top [and] because I was telling so much bullsh*t, there were so many lies I was caught in. It was tough." Perhaps, however, the problem wasn't so much that Taylor was trying to make a name for himself, but that he took on a new one altogether... 
Jax Taylor is actually Jason Michael Cauchi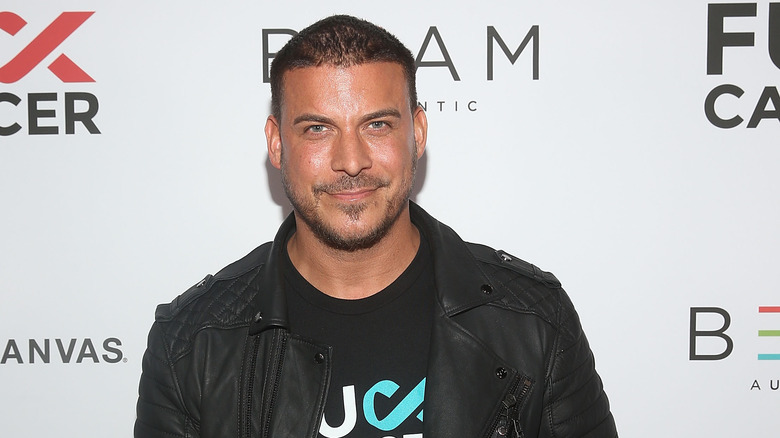 Jesse Grant/Getty Images
Jax Taylor was actually born Jason Michael Cauchi.
"I changed my name when I was 21," Taylor revealed to The Daily Dish in 2018. "It was more of a thing where I was traveling and I was modeling. So they were just like 'yeah this name is not gonna work. We're gonna throw this name — what's your mom's maiden name? Okay. Yep, this is good.' And then it just stuck. So that's really where the name came from," he explained.
Unfortunately, however, the new name eventually started wearing on the then-reality-star. "I'm honestly loving the way I feel again. I'm starting to feel like Jason again," Taylor confessed in March 2018 during an installment of Bravo's PumpRules After Show. "I felt like I took on this person though — this Jax Taylor. I took him on as a character and I became this socialite douche bag in L.A. that you know just kind of didn't have a care in the world, had no soul and I was just kind of like who is this person?" he continued. 
Getting married complicated things a bit
Some might argue, however, that it wasn't until Jax Taylor proposed to his girlfriend Brittany Cartwright that all of the name confusion finally came to a head. 
"We've discussed it a little bit here and there. We've kind of made jokes about it because I have multiple names. So I think she should keep her last name but our kids will have my last name — my legal last name, which is Cauchi," Taylor told Bravo's The Daily Dish in December 2018. Luckily, Cartwright was on the same page. "I'm still deciding what exactly we're gonna do with that because no one knows Jax as Jason Cauchi. Everybody knows him as Jax Taylor. So if I'm all of a sudden Brittany Cartwright Cauchi I feel like people are gonna be like 'what?!' And I think that might be a little confusing and he thinks so too... But our kids will definitely be Cauchi if that helps anything. So just trying to decide what we're gonna do for my last name. It would probably be hyphenated if anything," she added. 
Fast forward to April 2021 when the couple welcomed a baby boy named — drumroll please — Cruz Michael Cauchi. No word yet as to whether Cruz will decide to follow in his father's footsteps and pick up a new moniker when he turns 21 but after all of the confusion maybe not. TBD, we suppose.