The Truth Behind Jon Seda's Chicago P.D. Exit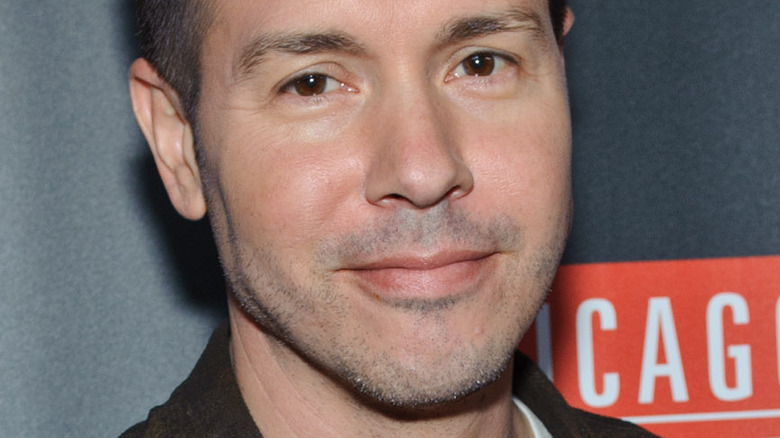 Timothy Hiatt/Getty Images
"Chicago P.D." fans were left devastated when fan favorite actor Jon Seda left the series, but what brought on his departure?
As longtime fans of the "One Chicago" franchise will remember, Seda first joined the cast of "Chicago Fire" in 2012. He was introduced as the detective brother of paramedic Gabriella Dawson, played by Monica Raymund. Initially a series regular on the show, Seda's character, Antonio Dawson, subsequently went on to become one of the leads in the spinoff, "Chicago P.D." He then went on to have a role on the now-cancelled "Chicago Justice."
However, after seven years in the hit franchise, Seda left it all behind in 2019. As noted by Us Weekly, Seda's departure came when his character relocated to Puerto Rico. Given his impressive tenure, his was one of the more dramatic exits in the "One Chicago" universe. That said, the actor seemed to take his character being written out relatively well. In a statement issued via Twitter, the actor dubbed his time in the franchise as "an honor," and thanked the cast for "the time and stories we shared." He also gave a shout out to fans, noting their unending support over the years. "To all you #chihards out there, THANK YOU for being the best of fans! We'll Always have CHICAGO." Well, that may be the case, but the question remains: why was Seda's character written out of the show?
Jon Seda's departure wasn't all that dramatic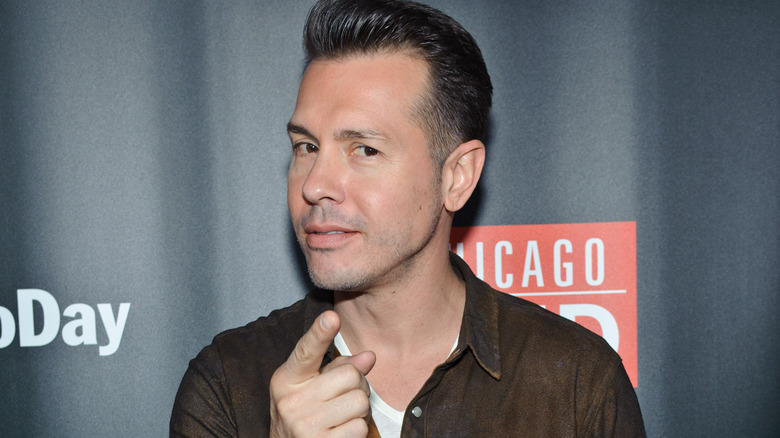 Timothy Hiatt/Getty Images
Detective Antonio Dawson's exit from the "One Chicago" franchise was an intense one. As noted by Us Weekly, the character's decision to relocate came as an attempt to handle his addiction to painkillers. However, according to Deadline, things were decidedly less dramatic when it came to the actor's departure. According to the publication's sources, Jon Seda's leave was simply a case of his character's story coming to an end.
"Chicago P.D." showrunner, Rick Eid further proved that there was no bad blood between production and Seda in an interview with Cinemablend. Gushing over Seda's undeniable talents, Eid shared, "Everybody here loves him, thinks he's a great actor." He even took things a step further and suggested that they would be open to his return, some time in the future. "I think the door's always open for someone like Jon," he hinted.
Another hint that production would welcome a return? Dawson's open-ended exit. As noted in a Fansided recap of Seda's final episode, fans were left questioning what had become of the detective, with no definitive answers given. There's no denying that the cliffhanger was frustrating at first. However, if it means we stand to see a return down the line, we'll take it!
Seda is still remembered for his One Chicago character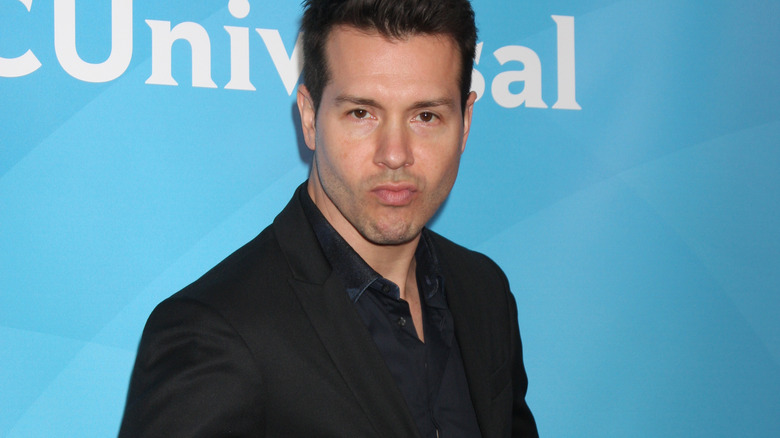 Kathy Hutchins/Shutterstock
More than two years since his final appearance in "Chicago P.D.," John Seda has yet to reprise his role. However, he's been kept busy as the star of another NBC hit, "La Brea." And, it seems like he'll continue to keep fans of the sci-fi action series on the edge of their seats. As noted by Variety, "La Brea" was renewed for a second season in November last year. Per NBC Insider, the show will hit screens in Fall 2022.
That said, even though Seda has gone on to star in an all-new series, fans just can't quit his long-running "One Chicago" character. That may have something to do with a similarity in his personas in both "One Chicago" and "La Brea," though. Speaking at the latter's TCA presentation last year, Seda acknowledged that while both stories were "so different," he saw a common characteristic between Antonio Dawson and Sam Velez (via Deadline). Namely, an overwhelming desire to be of service to others. "Maybe not in cop mode, but I think Dr. Sam will tend to want to help as many people as he can."
We're definitely still pining for a return of Detective Antonio Dawson. However, until that happens, we're just happy to see him on our screens.