What Happened To Latrice Royale After RuPaul's Drag Race?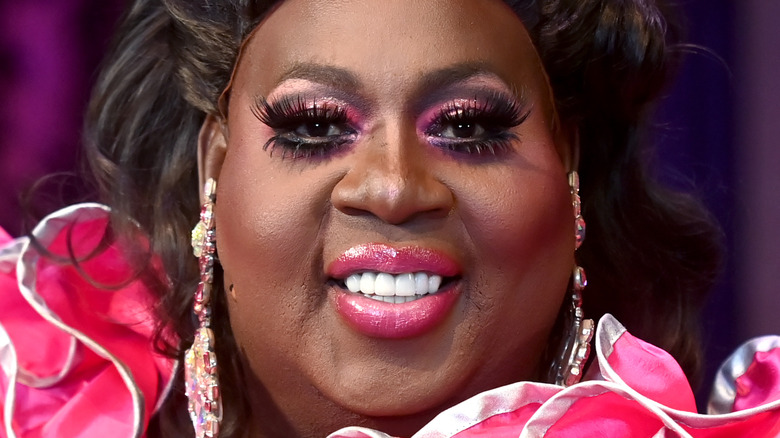 Dave J Hogan/Getty Images
"RuPaul's Drag Race" has introduced us to some of the most talented and entertaining drag queens in the industry. And while we have our fair share of favorites, there's no denying that Latrice Royale is one of the only few who's universally loved by fans everywhere.
She first appeared on Season 4 of the show, as well as Seasons 1 and 4 of "RuPaul's Drag Race All Stars," making her one of the few queens who have participated in "Drag Race" three separate times. Crowned Miss Congeniality in her original season, she was barely involved in any drama, so it's not surprising how she managed to be an easy fan favorite. Following her "All-Stars" Season 4 elimination, she even said that she would do it again if given the chance — but only at a guest capacity. "Oh, absolutely not. There is no more blood in the turnip. We can't squeeze that no more. No juice left. She done rolled this dog as far as she can go, hon. That's it, that's a wrap," she confessed in an interview with Billboard. "I'll come back and play every now and then. I want to come play and be a special guest."
Now that another round of "Drag Race" isn't in the cards, you might be wondering what our queen has been up to. And apparently, she has more projects than you'd think.
Latrice Royale has kept herself busy since leaving Drag Race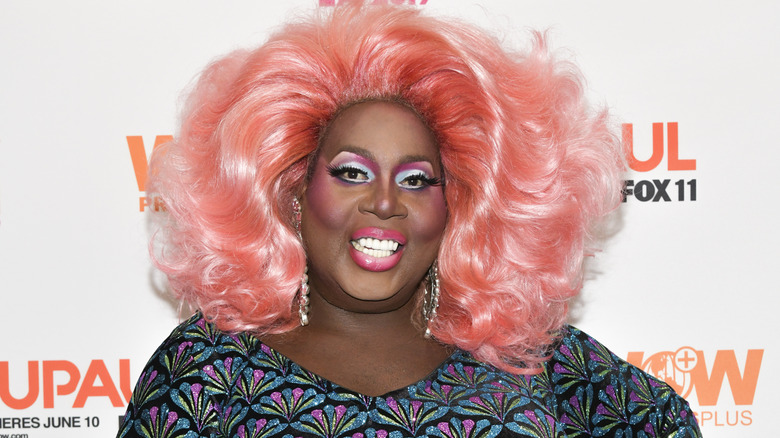 Rodin Eckenroth/Getty Images
Latrice Royale didn't waste time keeping herself busy upon leaving "RuPaul's Drag Race." She appeared in RuPaul's Netflix show, "AJ and the Queen" and performed on PEG's first-ever Digital Drag Fest during the height of the pandemic. She also has an active podcast with fellow queen Manila Luzon called "The Chop."
In 2012, she notably bought up Miss Pride South Florida, a local pageant that she had won in 2004. It had been inactive for a bit, but Royale made the effort to revive it and make it one of South Florida's most prominent drag events, per the Miami New Times. "I just took it over because no one wanted to deal with it anymore," she told the Orlando Sentinel. "The Pride Committee wasn't interested. They were disbanding or doing other things, so I bought it from them."
On top of mounting pageants, Royale also runs her own management company, which she started because she didn't want anyone else to handle her career on her behalf. "I didn't trust anybody. I was hearing horror stories. So I pulled together a team of people that I trusted at the time. And then, of course, we evolved even more because, you know, you find out the people you can't trust," she told Billboard. "That's what really motivated me."
Latrice Royale only used Drag Race as a stepping stone for bigger things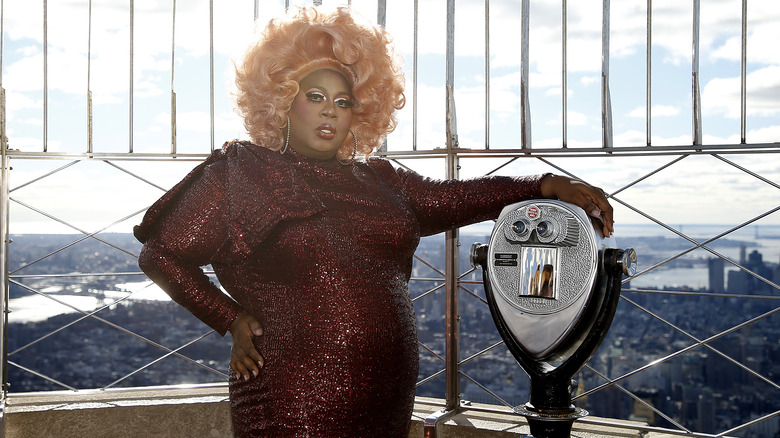 John Lamparski/Getty Images
Drag isn't the end-all, be-all of Latrice Royale's career. Although being a drag queen is a huge part of her identity, she said that she has bigger goals outside of it. She also said that "RuPaul's Drag Race" was only a springboard for bigger, better opportunities.
"Drag Race has been a goal for a lot of people's careers, and it was a goal for me too, but it was a goal as a stepping stone, for a platform, so that I can really be elevated and do what I really want to do," she told HuffPost. "I am still striving for excellence, and I have goals that I'm trying to achieve, and we are well on our way." Upon leaving the show the first time, she said that the biggest change that happened to her is becoming an "entity." She said, "I am a full corporation! I am not where I want to be yet, and I love that."
Outside of drag and being a boss, Royale is also looking to slay in the entertainment world. "I'm really trying to continue my journey into more theater and more scripted television, the big screen," she dished to Billboard. "I have several things cooking that we're just in the very beginning stages of, but I've definitely got some irons in the fire."