Britney Spears Gets Real About Her Behavior During Conservatorship And Vegas Residency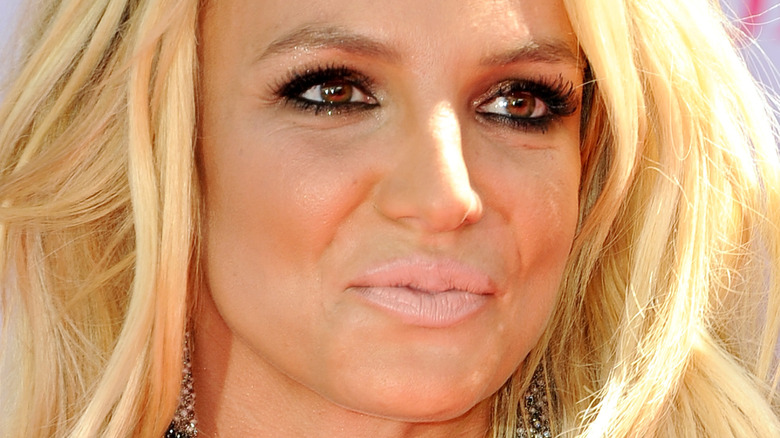 Tinseltown/Shutterstock
Britney Spears has been on a major upswing since her conservatorship was terminated in November 2021. Since 2008, the pop star had been under a court-ordered conservatorship controlled by her father and an attorney. Per the arrangement, Spears was unable to handle her own money, make decisions about her health, get married, or even travel, per BBC. Conservatorships are usually reserved for the elderly or someone with a degenerative illness that would prevent them from responsibly taking care of themselves or their assets. Spears' conservatorship went into effect after a series of highly publicized outbursts.
Generally, those under conservatorship would be so ill or impaired that they could not continue to work. Spears, however, released multiple albums and held down a physically and emotionally demanding Vegas residency and social media presence during her conservatorship. It wasn't long until her fans began calling for her to be released, as they suspected Spears' father's conservatorship was ruining her life, and was all about making her family money, rather than looking out for Spears, who by most accounts seemed to be doing just fine.
Thanks to the Free Britney Movement, Spears is now a free woman, in control of her career and her body once again. Most importantly, though, Spears is finally able to speak out about the conservatorship, something she was largely prevented from doing by her father. Now, she's opening up about the traumatizing experience.
Britney Spears is done with Vegas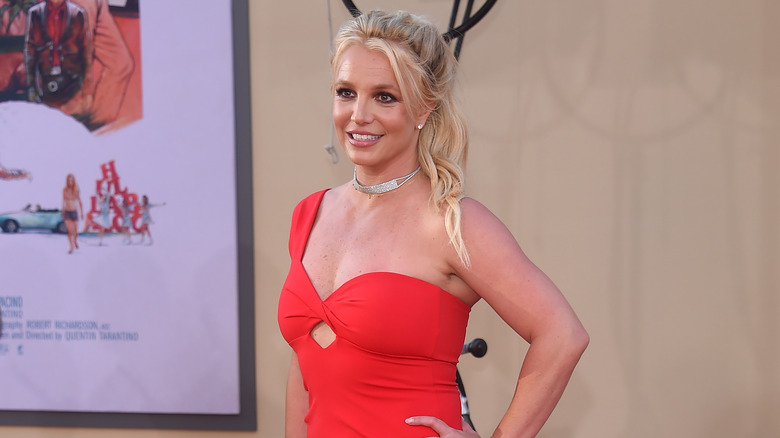 DFree/Shutterstock
In a June Instagram post of Britney Spears dancing to a Katy Perry song, the pop star added a lengthy caption to her video about her social media use and the trauma of her conservatorship.
Spears explained that during her conservatorship, she felt pressured to produce content that was on par with other creators. For example, content made by "fast shooting with edits," whereas, Spears said, "In my conservatorship, each shot in my videos was like 4 years !!!" The singer also admitted that she was so exhausted from the demands of her Vegas residency, that she could rarely find the energy to live life the way she wanted. "The truth is the path of doing shows in Vegas ... the responsibility of so many people ... well I got older and the restrictions on just being human having to call a doctor for permission to get Tylenol for a headache made me lose it ... for a headache !!!" she wrote, referring to the limits the conservatorship put on her bodily autonomy.
Though the residency was a massive financial success, the sheer trauma of the conservatorship soured the experience for Spears. With her career now well in her control, Spears reportedly has no plans to take up another residency in sin city any time soon, per TMZ.