Inside Katie Maloney's Weight Loss Transformation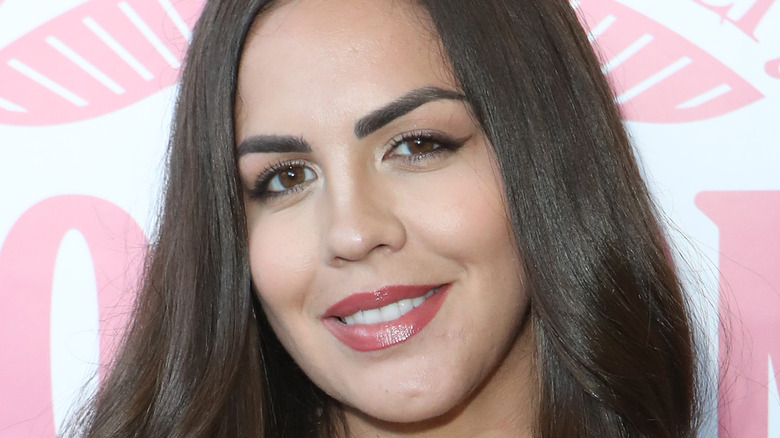 Ari Perilstein/Getty Images
Katie Maloney, best known for being a star on the Bravo series "Vanderpump Rules," has been going through a lot of changes recently. In March, she announced that she and Tom Schwartz would be getting a divorce via Instagram. However, prior to their breakup, the pair actually cooked healthy meals together during the pandemic which ultimately led to Maloney losing over 20 pounds, per Hollywood Life. Unfortunately, the reality star's body was previously a topic of conversation on "Vanderpump Rules" and had caused Maloney to feel uncomfortable while filming.
During an episode of the show, she was body-shamed by Lisa Vanderpump's designer Kevin Lee, per Us Weekly. Speaking of the incident, Maloney said, "I hadn't been in a good place in my life with self-love. And I struggled with that for a long time and acceptance and confidence and positive body image and I finally was in a place where I felt healthy and I felt great." She continued, "I had dealt with seeing that stuff on social media a lot and Kevin saying it to my face put a voice and a face to all of that, which was hard."
On top of being judged by complete strangers online, she's also been body-shamed by some of her co-stars, including Lala Kent, who now calls it her only regret while filming "VPR" (via People). Maloney's weight fluctuation has been commented on ever since the Bravo series started. However, her newfound confidence and weight loss transformation is beyond inspiring.
She's now confident and happy in her own skin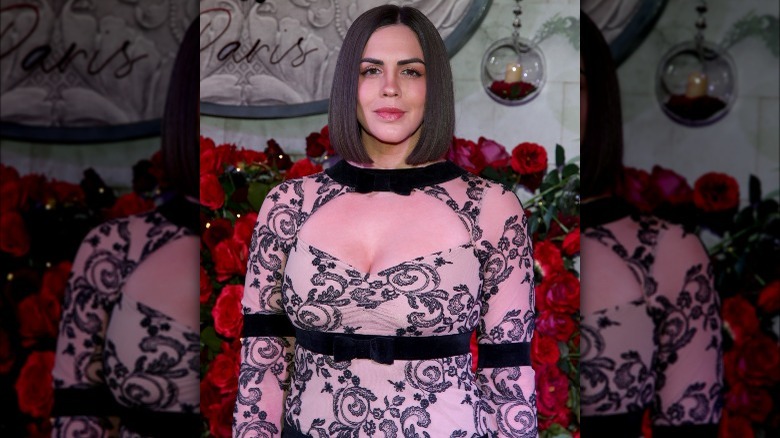 Gabe Ginsberg/Getty Images
Following some serious body-shaming both on and off "Vanderpump Rules," Katie Maloney rose above the hate and prioritized self-love more than ever. She opened up to People about appreciating her body type and valuing her own happiness over how others, especially those who don't personally know her, view her. During an interview with the outlet in 2018, she explained that she now accepts that our bodies grow and change as we get older and that there's nothing wrong with that.
"I now workout because it makes me feel good, and if I lose some lbs. in the process, awesome, but it's about having the right attitude and a realistic approach." Maloney continued, "I want to enjoy life, and I love food and wine and drinks. I'm not going to look back at age 75 and say, 'I wish I would've dieted more.'"
In a 2019 Instagram Story (via Hollywood Life), Maloney revealed that she was a very "unhappy person" and considered herself to be "unlovable" for three years before making a change to her lifestyle. She explained that because she wasn't practicing self love, she allowed her body to become a "subject of conversation" for those three years. Now, she's been a powerful and stable advocate for body positivity, using positive energy to fight against hateful body-shamers.
Katie Maloney lost 25 pounds during the pandemic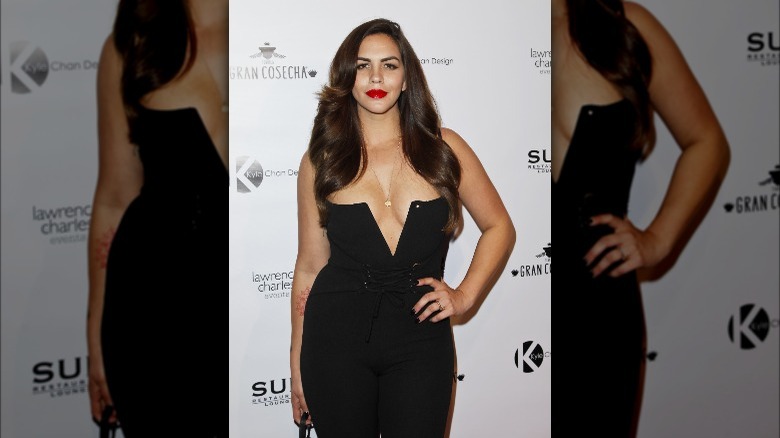 Tibrina Hobson/Getty Images
During the pandemic, Katie Maloney focused on eating the right foods for her own body after trying several diets over the years, according to Hollywood Life. She revealed that she personally believes that diets ultimately set people up for failure and that it was better for her to focus on which foods she was eating rather than how much she was eating. During the pandemic, Maloney and her now ex-husband Tom Schwartz cooked meals together, such as chicken and vegetables, and focused on being as healthy as possible. She told Hollywood Life that she lost 25 pounds and that her clothes were fitting again.
Speaking of her weight loss journey, Maloney said, "I'm not a huge snacker, so it's usually just going and popping a few things in my mouth just to fuel my body." She continued, "Because that was the hardest part of it all, just training myself to eat more frequently than I normally would."
Despite her transformation, the haters and body-shamers did not go away. However, Maloney's newfound confidence allows her to shut them down and continue to move forward. In January, she spoke about body positivity on Instagram after her fellow cast member, Raquel Leviss, posted a photo of her that fans considered to be "unflattering." She reminded her followers to be kind to themselves even if it's not easy sometimes.