The Big Problem Blake Lively Had With Gossip Girl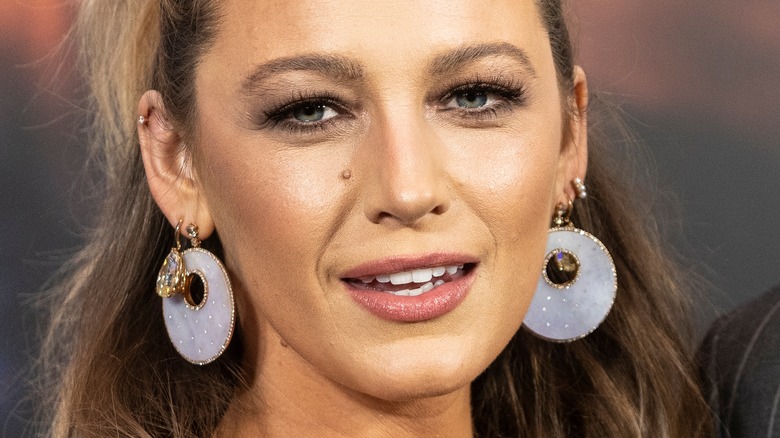 lev radin/Shutterstock
"Gossip Girl's" 2007 to 2012 run gave pop culture many gifts, one of which was the dual ascent of Blake Lively and her character, fashionable party girl Serena van der Woodsen. As show creator Josh Schwartz told Vanity Fair, Lively felt a natural choice for the role of Serena. "We didn't see a lot of other girls," he said, sharing that he scoured a few online forums before fan opinions sold him on Lively. 
It's not hard to see why. They both are masters of poses — Lively slays every red carpet she steps on while Serena usurped the role of being the face of Waldorf Designs from bestie Blair (Leighton Meester) — the designer's own daughter! Lively is so well-versed with Serena's haute couture world that Christian Louboutin even named a shoe after her in 2011 — "The Blake," per the Daily Mail. And Lest we forget, Lively and her character even dated the same guy. Serena and Dan Humphrey's (Penn Badgley) "Uptown girl with a downtown guy" romance arc collided with real life when Lively and Badgley dated for three years off-set. "The lines become blurred," Lively admitted to Allure in 2015 (via Hollywood Life). "It doesn't help when everybody is dating who they're dating on the show, and you're also saying to the costume designer, 'Hey, can I take that home?'"
Yet, for all the worldwide name recognition playing Serena afforded Lively, there is one aspect to the character the actor has never loved. 
Blake Lively wants to distance herself from Serena's partying image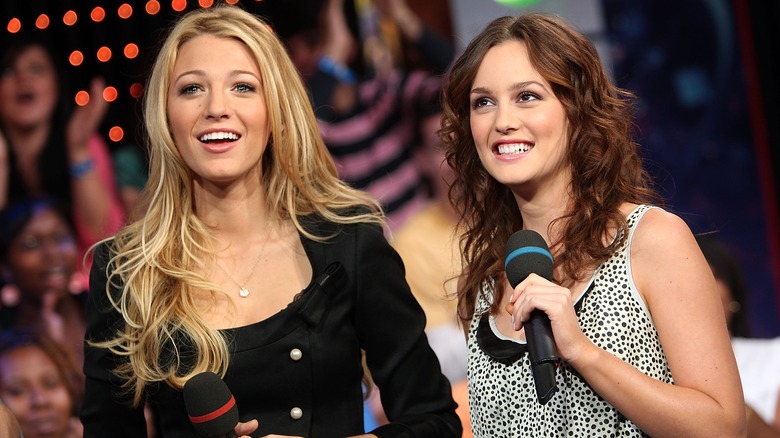 Scott Gries/Getty Images
In a 2015 interview with Allure, Blake Lively made it explicitly clear that she and Serena van der Woodsen were two different people. "It's a weird thing when people feel like they know you really well, and they don't," Lively told the outlet (via Hollywood Life). "I would not be proud to be the person who gave someone the cocaine that made them overdose and then shot someone and slept with someone else's boyfriend," she added, referencing just several of Serena's shocking show arcs. "People loved it, but it always felt a little personally compromising — you want to be putting a better message out there," Lively admitted.
In the same interview, Lively lamented the general lack of control actors have over their image. "I'm in a profession, acting, where it's really for-hire," she explained. "I offer a service that people hire out. I love it, but it's not something I can control." That would explain why Lively forayed into the lifestyle-blogging business, à la Gwyneth Paltrow and Reese Witherspoon. In the summer of 2014, Lively's "Preserve" website launched, hawking artisan items much like Goop and Draper James do, per Vanity Fair. Unfortunately, Lively would discover it harder than expected to carve a public identity outside of Serena. 
The actor's flailing brand ultimately went defunct in September 2015, but her offscreen lifestyle continued proving that she and Serena bore little in common.
Unlike Serena, Blake Lively is a true homebody
Although Blake Lively and hubby Ryan Reynolds often glamorously grace red carpet events like the Met Gala, their preferred "night out" is a night in. Parents to three girls, James, Inez, and Betty, they both are "avid homebodies," a source told Us Weekly. "Their typical date night is in a restaurant alone or with friends." Married to Reynolds for a decade plus, Lively has long emphasized her family values. Speaking with Forbes in May, the "Shallows" actor said, "Family is at the root of everything that I do and it's also at the root of everything that I create." 
Lively is such the antithesis of a party girl that she, in fact, abstains from imbibing altogether. "I don't drink because I don't like the effects of alcohol," Lively told reporters in 2021 (via People). "But I like being a part of it," she added, revealing that the teetotaling lifestyle can be isolating at times. "I like being social. I like people coming together. I found that sometimes not drinking, the thing that was interesting was that it was a little alienating, because you don't feel — and maybe it's just in your own head — but you just don't really feel a part of it." Her desire to still join the party, albeit sober, led to the creation of her Betty Buzz mocktail line — five flavors of mixers that can be enjoyed with or without alcohol.