How Compatible Are Blake Lively And Ryan Reynolds Based On Their Zodiac Signs?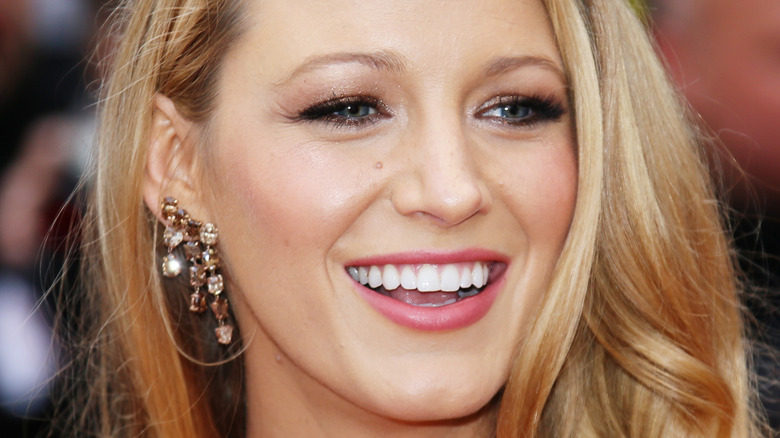 Denis Makarenko/Shutterstock
Blake Lively and Ryan Reynolds may seem to have an odd relationship but they also have a strong marriage. They attribute the strength of their bond to the fact that they make their three daughters, James, Inez, and Betty, their top priority. In October 2017, Lively told People, "My husband and I don't work at the same time, so we all go together as a family. If we're away as a family, it's never more than for a day. We stay together."
As for Reynolds, he was also willing to open up about why their marriage is so successful while talking to Entertainment Tonight in November 2021. "We don't take each other too seriously, but we're also friends. Falling in love is great, but do you like each other? That's kinda the question you gotta ask yourself, you know, going into it," he said. "The Adam Project" star went on to explain, "We've always liked each other. We grow together. We learn from each other. So yeah, I'm lucky to have a buddy in that."
While Lively and Reynolds certainly seem to be compatible, you might be intrigued by what their zodiac signs have to say about this particular duo and the dynamic they share that might have been destined by the stars above.
Blake Lively and Ryan Reynolds are different in ways that work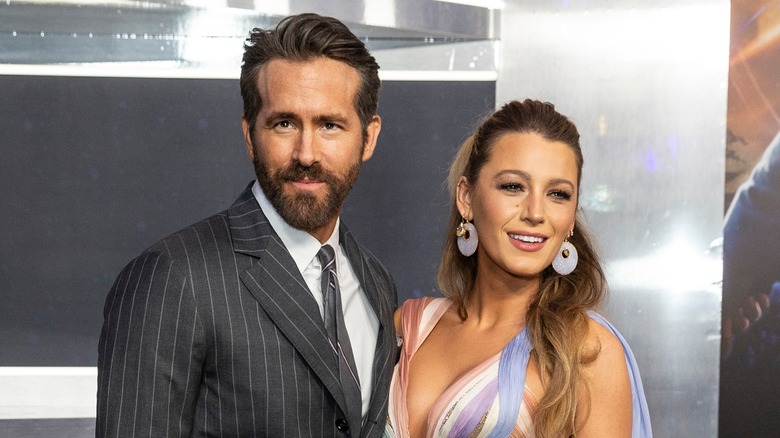 lev radin/Shutterstock
If you've ever wondered how your zodiac sign lines up with your significant other's zodiac sign, it turns out that there are actually a few ways to come to a star-inspired conclusion, according to Allure. There are also different things to take into consideration, such as astrological transits and secondary progressions. Granted, it's sun signs that most people are surely familiar with and something that can supposedly be a strong factor when it comes to a couple's compatibility.
Sun signs can be determined using a person's date of birth, which is why it's key to know that Ryan Reynolds was born back on Oct. 23, 1976, while Blake Lively made her entrance into the world on Aug. 25, 1987, according to Cheat Sheet. That means he is a Scorpio and she's a Virgo. Here's what you need to know about the cosmic bond between these stars.
While the signs suggest that the two are different in a few significant ways — Lively is focused on an orderly life, while Reynolds tends to lean more towards the idyllic and whimsical side of things — they also compliment each other. In fact, their differences only help them support each other to grow in various ways. Ultimately, they have what it takes to enjoy a healthy, sexy, successful happily-ever-after. According to CheatSheet, the same can be said for other celebrity couples, while others aren't so lucky when it comes to their astrological bond.
Some stars are more astrologically compatible than others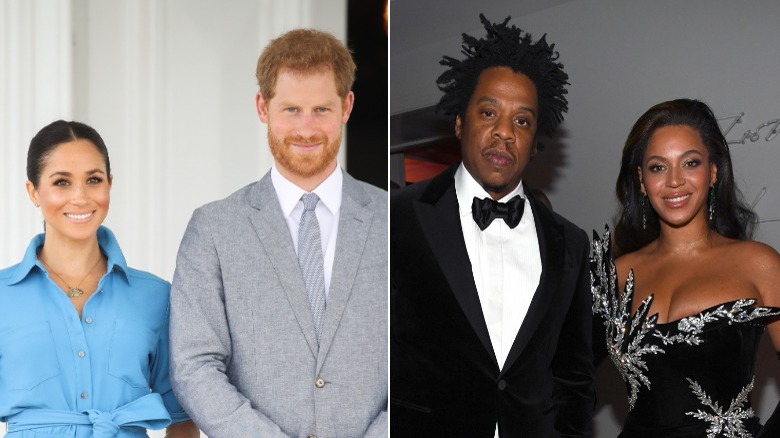 Chris Jackson, Kevin Mazur/Getty Images
Blake Lively and Ryan Reynolds aren't the only celebrity couple who are cosmically compatible, according to the zodiac. Michelle Fedrizzi, who owns a spiritual boutique, told PureWow that Prince William, whose sun sign is Cancer, and Kate Middleton, who's a Capricorn, are a great match. Meghan Markle was born under the sign of Leo and Prince Harry is a Virgo, making them an even better match. Perhaps unsurprisingly to anyone who has seen Meghan Fox and Machine Gun Kelly pack on the PDA, they're both super-compatible Tauruses.
The same goes for PDA-loving Aries Kourtney Kardashian and Scorpio Travis Barker who are apparently one of the most compatible celeb couples when it comes to the zodiac. Fedrizzi explained, "Kourtney's Sun sign is in Aries, whereas Travis's Moon sign is in Aries, so these two can become lifelong partners, as she feels understood by Travis in a way that no one else has ever understood her. She feels safe with him because of this and can finally freely be herself."
On the other hand, when it comes to couples that the zodiac suggests aren't compatible, it doesn't look so great for methodical Virgo Beyoncé and free-wheeling Sagitarrius Jay-Z, or the dreamy Pisces Sophie Turner and bold Leo Joe Jonas, according to Elite Daily. However, no matter what the stars may say, Blake Lively and Ryan Reynolds are a duo that uses their differences to make their relationship that much better.