Who Are All Of Southern Charm Star Patricia Altschul's Ex-Husbands?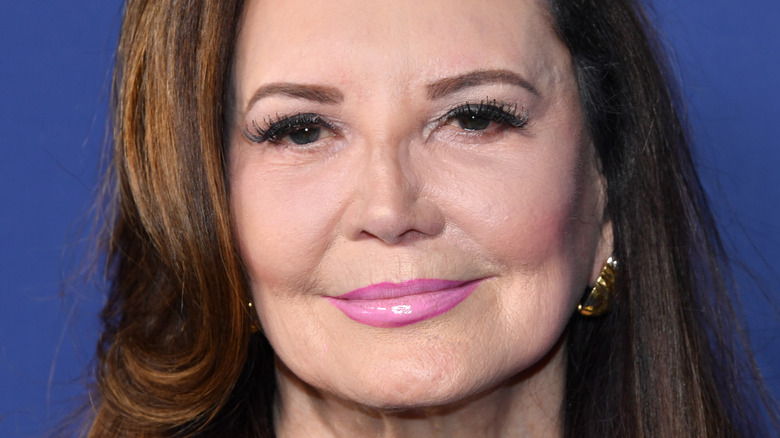 Dimitrios Kambouris/Getty Images
The first lady of Bravo's "Southern Charm," Patricia Altschul, is everything you want from a rich, eccentric woman from South Carolina. She speaks with an old-fashioned drawl, she wears expensive caftans, and she has a literal butler! And, naturally, she has a bevy of ex-husbands that she occasionally will dish about to the youngsters at her exquisitely appointed dinner table. 
So who were the men who won — and then lost — Altschul's heart back in the day? The Grande Dame was married three times, she says, and divorced twice. She's opened up about the former loves of her life a few times, both on the "Southern Charm" show and in her book, "The Art of Southern Charm." Now that she's set to return for "Southern Charm" Season 8, we're curious to know more about Altschul's former husbands. They include her son Whitney's father Lon Smith, Edward Fleming, and her third and final partner, Arthur Altschul. 
Patricia Altschul's first ex-husband is Whitney's father
Speaking to the cast on "Southern Charm" back in 2017, Patricia Altschul offered her own experiences with marriage in contrast to the mostly single young adults sitting at her table. "When I met Whitney's father, we married after three months," she said of her son's dad. "Okay, now ask me about the second one ... two weeks." This might seem like a mighty fast time to go from getting-to-know-you to saying "I do," but Altschul is old-fashioned that way. "There's no mystery or romance anymore. Women make themselves so available," she said in the episode. "You can email somebody an emoji of a glass of wine, they come over and you have sex and they go home. I mean, it's the end of Western civilization as far as I can tell."
Most of what we can tell you about Altschul's first husband, Whitney's dad Lon Hayes-Smith, comes from Altschul and Whitney themselves. In her book, "The Art of Southern Charm," (via The Daily Dish) Altschul says she and Smith first met while she was a student at George Washington University and he was the head of Dun & Bradstreet. Whitney rarely talks about his father publicly, though he did once share a photo of the two of them enjoying a football game on his Instagram. 
Smith and Altschul divorced amicably after 14 years of marriage, according to her, and now, while she's busy holding court on Bravo, he's busy being retired.
Two of Patricia Altschul's husbands died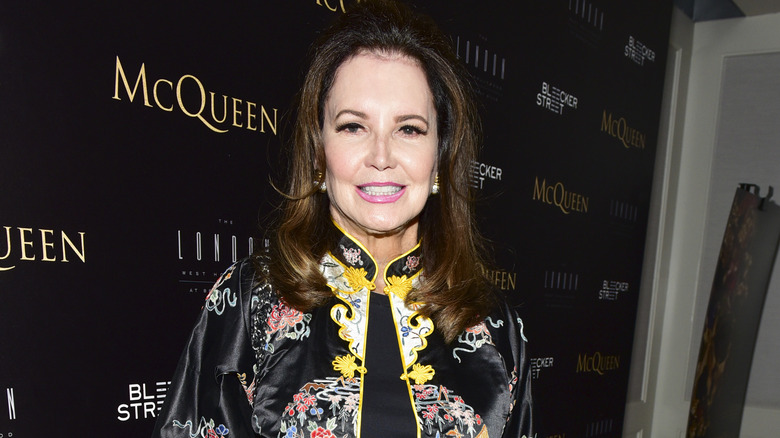 Rodin Eckenroth/Getty Images
Patricia Altschul's second marriage also ended in divorce — though it clearly got started just as quickly as her first. Later in life, Patricia married Edward Fleming, who appears to have been a pretty big deal. According to his obituary in The Washington Post, Fleming founded the Psychiatric Institute of Washington and the Psychiatric Institutes of America, and died at age 67. Patricia described Fleming as "movie-star handsome" in "The Art of Southern Charm" (via The Daily Dish) and "a descendent of Robert E. Lee," which, well ... moving on. But after a whirlwind romance, Patricia began to feel cut off from her life and they divorced after a year and a half. 
It seems that the real love of Patricia's life was her third husband, Arthur Altschul, who she married in the late '90s, according to "The Art of Southern Charm." Arthur was a well-known investment banker and art collector, according to his New York Times obituary, and died at the age of 81 in 2002, only a few years after his marriage to Patricia.
Even after becoming a widow, it seems Patricia is open to becoming a bride again. Reflecting on her past nuptials after her 2018 engagement to mystery man Mr. C, Altschul told Bravo, "I've been married 200 times and I've never had a wedding!"