TV Shows You Didn't Know Britney Spears Almost Appeared In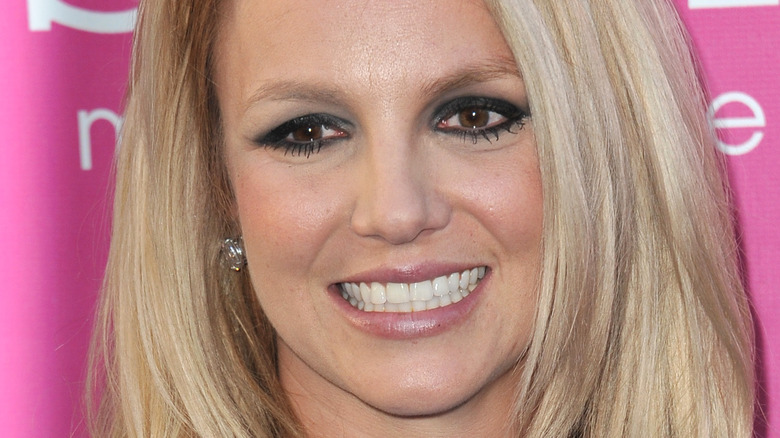 Jaguar PS/Shutterstock
Britney Spears — once known mostly for her catchy tunes and, more recently, her freedom — has had an impressive career. From being cast in the Mickey Mouse Club with Justin Timberlake to signing a record contract at the age of 15, the mega-performer has quite the impressive resume.
The "...Baby One More Time" singer has made plenty of television appearances throughout the years. "Glee" dedicated two episodes to her, and she made a cameo as herself in the Season 2 tribute episode. She also appeared in two episodes of "How I Met Your Mother," portraying a receptionist with a crush on the character Ted Mosby.
Since Spears' talent for singing and dancing is so apparent, one may think that there would be a natural transition for her into the television and film industry. However, while the singer did have many opportunities to make her big break in television, as well as the movies, her career didn't go as far as everyone may have expected.
Britney Spears' guest appearances couldn't get past the talking phase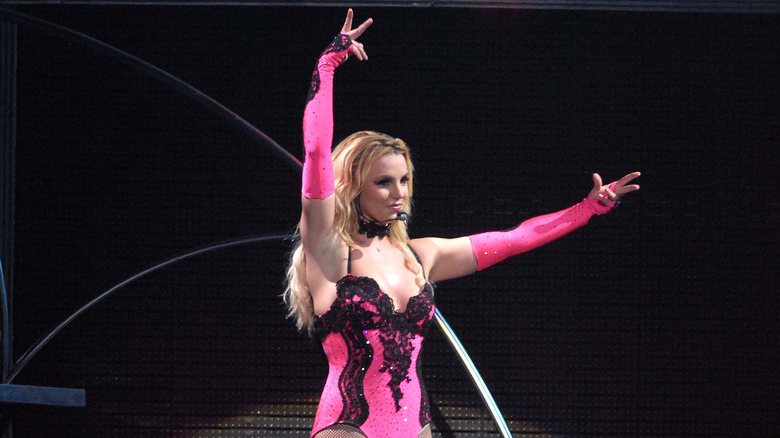 A.PAES/Shutterstock
Britney Spears was rumored to be on a few popular television shows, one of those shows being "Dawson's Creek." Unfortunately, the guest appearance didn't make it past the "in the works" phase, but the producing company of the show did sign a development deal with her, possibly for her to have her own television show in the future. "She wouldn't like to do a sitcom," Spears' co-manager Larry Rudolph told Entertainment Weekly in a 1999 interview. "But (Columbia TriStar) does the exact type of dramas that Britney WOULD like to do."
Other television shows Spears was rumored to be in were "Freaks and Geeks" and "Buffy The Vampire Slayer." The "Freaks and Geeks" appearance also seemed not particularly thought out, as NBC wanted the creators to write her into an episode due to her massive popularity at the time, suggesting that Spears portray a waitress, according to Page Six. Spears had a connection to "Buffy The Vampire Slayer," as she was friends with series lead Sarah Michelle Gellar, but the pop star ended up not appearing on the show because of a scheduling conflict, according to ABC News. With all of these non-existent appearances on television, maybe that's why Spears turned to film.
Movie stardom didn't work out for Britney Spears either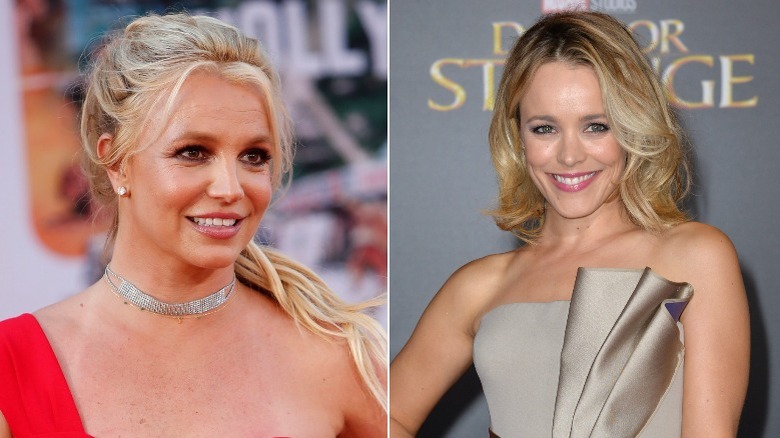 Kathy Hutchins & Featureflash Photo Agency/Shutterstock
Before the role was handed to Rachel McAdams, it was revealed that Britney Spears (and Reese Witherspoon, Jessica Biel, and Jessica Simpson) auditioned for the role of Allie Hamilton in "The Notebook," per Insider. It was also revealed that it took Ryan Gosling and McAdams a while to develop a friendship (and eventually a romantic relationship) off-screen, with Gosling reportedly trying to kick the "Mean Girls" actor out of the project. 
"They were really not getting along one day on set," director Nick Cassavetes said in a 2014 interview with VH1. "Ryan came to me and he says, 'Nick come here. Would you take her out of here and bring in another actress to read off camera with me?' I said, 'What?' He says, 'I can't. I can't do it with her. I'm just not getting anything from this.'" If the "Toxic" singer had booked the role in the beginning, she would have had a reunion with Gosling, who was in the Mickey Mouse Club with her. And according to casting director Matthew Barry, it was "a close call," but they ultimately went with McAdams. 
Like her television career, it seems that Spears' was not destined for movie stardom. After her panned 2002 project "Crossroads," Spears has only made a handful of film cameos as herself. At least we'll always have the music.