Here's How Many Times Lil Nas X Has Topped The Billboard Hot 100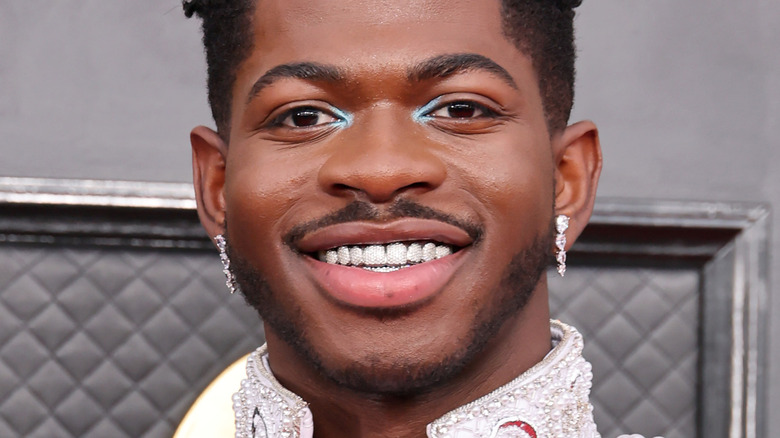 Amy Sussman/Getty Images
Lil Nas X is one of today's fastest breakout stars in music. His debut single, "Old Town Road," became a global smash in 2019 and welcomed the then-teenager to an exciting future.
During an interview with XXL magazine, the "Holiday" hitmaker admitted the success of his first ever song helped him to come out as a gay man. "I don't think I would have ever came out ... I honestly felt like it was kind of my duty," he explained, adding, "Especially if I wanted to move forward. And what I was doing, because authenticity is very real, and I feel like people can see right through that. And that's a part of me." In fact, Lil Nas X's rapid success has made such an impact on the music scene over the past few years that The Wall Street Journal deemed him the "new King of Pop." Not only that, he has been impressing legends from previous generations. Elton John, who Lil Nas X considers one of his heroes, praised the rapper to Variety in 2021. "Lil Nas X is a bold and brave provocateur who's making amazing and inspiring music. He's pushing the boundaries of urban music by wholeheartedly embracing his sexuality and visually projecting that celebration out into the world," he said.
As of this writing, Lil Nas X has won two Grammy Awards and a received a total of 11 nominations. But, how many times has he charted at No. 1 on the US Hot 100?
Lil Nas X surpassed a chart record set by Mariah Carey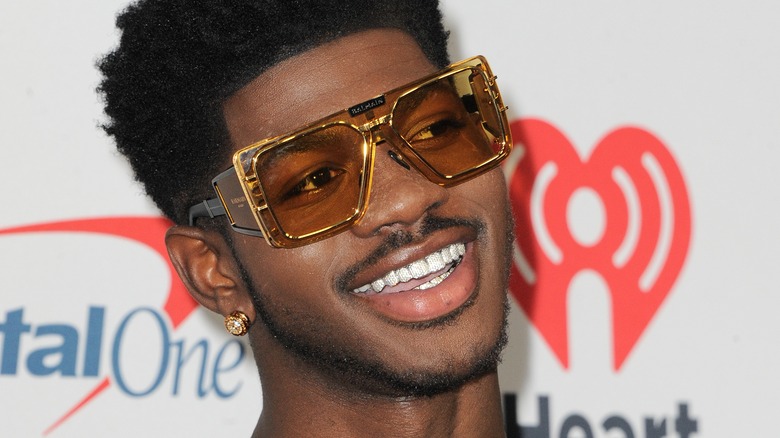 Tinseltown/Shutterstock
Unlike most artists, Lil Nas X entered the music industry and scored himself a No. 1 hit fresh out the gate. His 2019 debut single, "Old Town Road," which featured a remix with country icon Billy Ray Cyrus, became his first chart-topper on the US Hot 100 and made an impact overseas too. If a No. 1 hit wasn't enough to get Lil Nas X hyped, then we're sure the record he broke would have. As previously reported by The National News, the song was so popular that "Old Town Road" surpassed a record set by Mariah Carey, spending an all-time record of 17 consecutive weeks at the top spot. "Sending love & congrats to @LilNasX on breaking one of the longest running records in music history!" Carey tweeted Lil Nas X while attaching a snapshot that saw her passing over a torch to him.
It wouldn't be until 2021 when Lil Nas X would peak at No. 1 on the US Hot 100 again. The lead single to his debut album, "Montero (Call Me by Your Name)," became his second chart-topper while another single from the same record, "Industry Baby," with fellow rapper Jack Harlow, became his third No. 1 smash. As of this writing, Lil Nas X has yet to reach the No. 1 spot on the US Billboard 200 with an EP or album.
Lil Nas X's second LP is going to be a 'party' album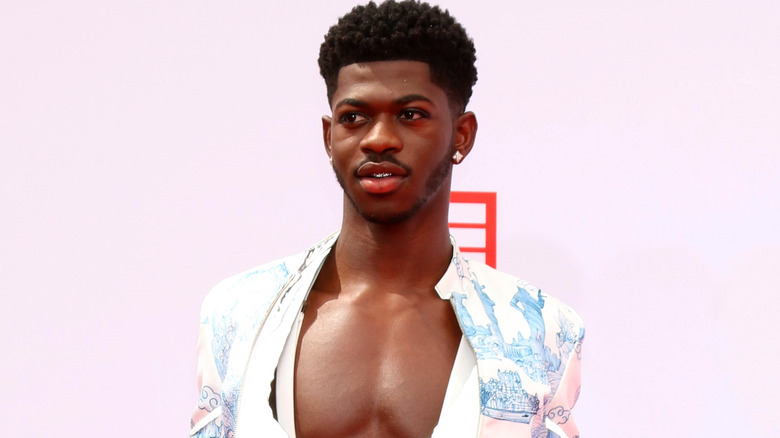 Kathy Hutchins/Shutterstock
Lil Nas X may have yet to reach the top spot with an album, but there is still time. In April, the "Sun Goes Down" hitmaker took to Twitter to explain that his second album is going to be "something fun, something for the summertime, something for the girls to get ready and party to." One month prior, Lil Nas X teased two new songs, "Late To The Party" and "Down Souf H*es," asking, "Which one y'all want first?" In June, he chose to drop "Late To The Party" first, a collaboration with YoungBoy Never Broke Again and a diss track about the BET Awards after he received no nominations at their 2022 ceremony, per Deadline. For the single's artwork, someone (presumably Lil Nas X) was photographed urinating on a BET Award trophy.
As of this writing, Lil Nas X has yet to announce the release date or title for his upcoming second studio album. However, we're very sure the music will continue to make an impact, whether more No. 1's are on the horizon or not.