Shailene Woodley Opens Up About Her Life Post-Aaron Rodgers Split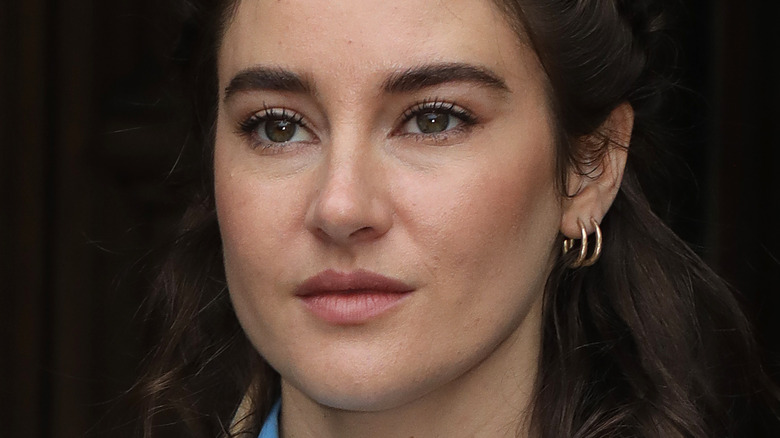 Pierre Suu/Getty Images
If all had gone according to plan, Shailene Woodley and Aaron Rodgers would probably be married by now. Instead, after a whirlwind romance that began in July 2020, they were engaged by February 2021, and by February of the following year, they were done — for the first time.
"They certainly had their differences, and ultimately their relationship didn't work," a source told Us Weekly in February. "They thought they were a good match for each other in the beginning but the more they got to know each other they realized their careers, their interests [and] their political views weren't aligned." Since they began dating, Rodgers has been marred in controversy thanks to his refusal to get the COVID-19 vaccine, according to CNN. Though Woodley came to his defense, and they both share a well-documented interest in holistic health, it seems that maybe some of Rodger's more radical political beliefs were too much for Woodley.
The split wasn't exactly clean, with sources claiming that Woodley and Rodgers were on and off throughout the spring. However, as of June, they are officially over, and Woodley is opening up about life without Rodgers.
Shailene Woodley is ready for a fresh start
Months after her break up with Aaron Rodgers, Shailene Woodley is opening up about her life post-relationship. "[T]o the month of June : putting macro whack world events aside for a minute, on a micro-level, you nurtured this woman's head + heart," she wrote in an Instagram caption. Woodley also explained that she had a hunch she'd have a great June thanks to visit with a Tarot card reader. "[G]od i'm grateful!!!!!!!!!!!!!!!," Woodley concluded.
Rodgers reportedly had a more difficult time than Woodley after their first breakup back in February. "They both had intense work schedules in the fall, and it wasn't possible for them to focus on their relationship," a source told People. "Now when Aaron's season is over, he wants to give it another try. He thinks Shailene is very special. She is more hesitant though." Eventually, the two were spotted hanging out in Los Angeles and at a mutual friend's wedding — though they soon split again. This time, because Woodley just didn't think Rodgers' heart was in it. "Shailene felt everything was on Aaron's terms and it wasn't making her happy," another source told the outlet in February.
These days, Rodgers seems to be doing just fine, too. As of June, Rodgers has been linked to a podcaster named Blu, per the New York Post. Blu and Rodgers seem to have a lot in common, including an interest in alternative medicine and spirituality.