Miranda Lambert Reflects On Hard Times After Blake Shelton Split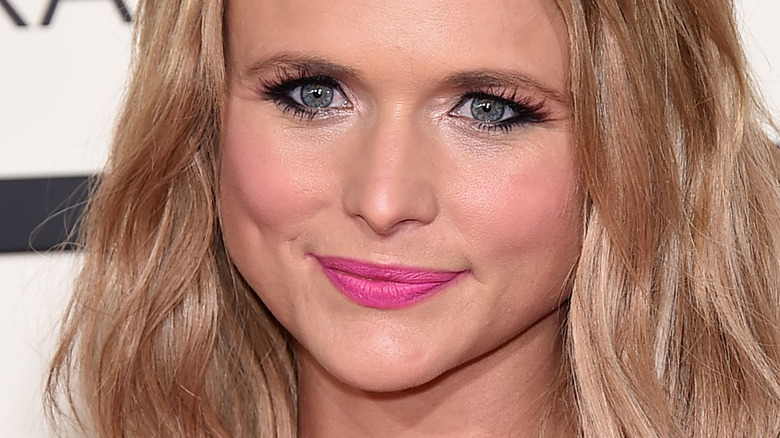 DFree/Shutterstock
Like many marriages in Hollywood, the one between Miranda Lambert and Blake Shelton didn't withstand the test of time. Though the pair were undoubtedly one of the hottest couples in country music, that wasn't the recipe for making the marriage last. According to InTouch, the couple wed in 2011 following several years of dating. Sadly, they announced their divorce in 2016. "This is not the future we envisioned. And it is with heavy hearts that we move forward separately," they said in a statement to E! News. 
Of course, both parties have moved on with their love lives. Shelton wed singer Gwen Stefani, while Lambert famously went on to marry police officer Brendan McLoughlin. However, that still doesn't stop the former duo from talking about one another from time to time. Though the comments are few and far between, Lambert touched on her split with Shelton in a March interview with CBS News (via E! News) as she shared how tough it was to see her divorce splashed across the tabloids. "I wasn't prepared for that," the singer noted. "I don't think anybody is. And it's not nice sometimes, but I think you got to take it with a grain of salt." However, Lambert also said that, on the upside, she is a singer-songwriter, so she can always tell her side of the story through music.
Now, the singer is opening up a little more about her life post-split.
Miranda Lambert puts positive spin on Blake Shelton split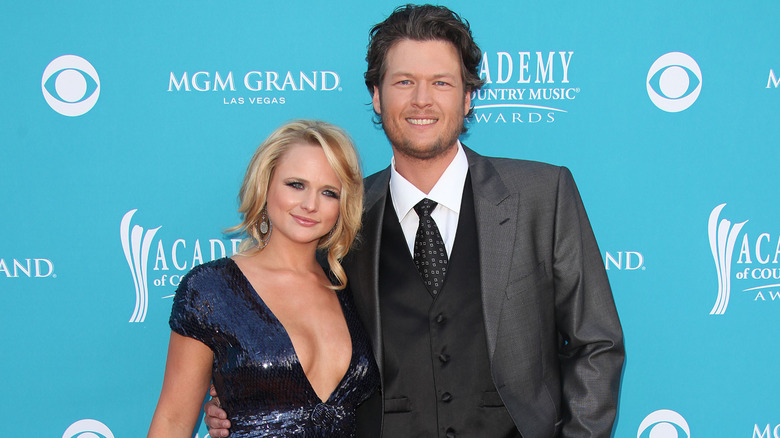 DFree/Shutterstock
Miranda Lambert is elaborating on the tough time she had post-split from Blake Shelton. In an interview with People, Lambert touched on her life following the highly publicized divorce, and it's safe to say that she's putting a positive spin on such a difficult time, thought it wasn't always easy. Lambert shared that at age 30 (after the divorce), she took her life in a "new direction" and started to "understand" herself more. "Going through hard things obviously makes you get to know yourself better," she confessed to the outlet. "When you get broken down pretty good, you look at the mirror, and you go, 'I have to spend some time with me, learn who I am and what I want.' I got to a really good place with myself. Then I met my husband." What a great way to see it! 
Lambert and her now-husband, Brendan McLoughlin, seem to be happily married and, in most cases, they make headlines for positive reasons. The couple regularly sing one another's praises. In an interview with CBS Sunday Morning, Lambert talked about her marriage to McLoughlin and how he's helped inspire her music. "It's like some kinda Hallmark movie or something!" Lambert told the outlet of her meeting with McLoughlin. "This redneck from Texas meets this beautiful NYPD officer on the street in New York. But it actually happened that way." McLoughlin's also the inspiration behind Lambert's song "Settling Down." How cute are they?