How Does Denise Richards' Husband Feel About Her Joining OnlyFans?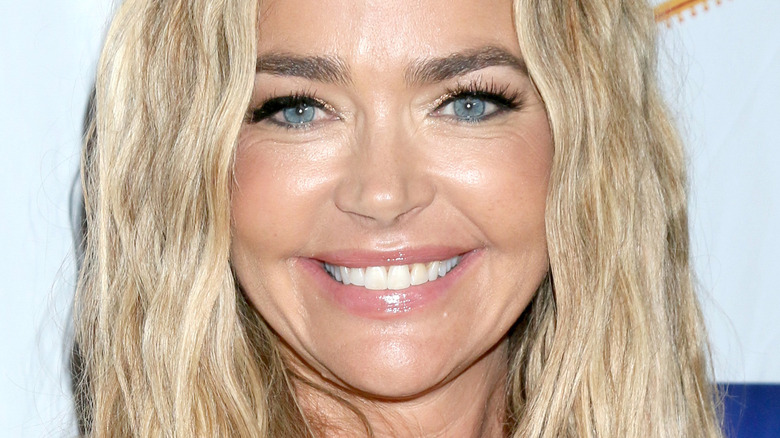 Kathy Hutchins/Shutterstock
Denise Richards has played several roles in her career, including reality star during her brief stint on "The Real Housewives of Beverly Hills." Richards has also appeared in countless movies, though one of the movies she's starred in has earned her more buzz than the rest. The film? The 1998 classic, "Wild Things," which also starred Kevin Bacon and Matt Dillon. In the movie, Richards famously shared a kiss with Neve Campbell.
There's no doubt that the star has done a lot in the interim, but in some ways, she proved to fans that she's returning to her "Wild Things" roots. In late June, Richards shared a short video clip of herself sporting a white dress as she walked into crashing waves. In her caption, she wrote, "Ready...here we go #onlyfans" and directed followers to a link in her bio to her account. Most followers seemed thrilled with Richards' decision to join the platform and shared their thoughts in the comments section. "Denise, I have to tell you that you are absolutely beautiful inside and out! No fakeness like so many stars are!" one follower commented. "You are going to break the internet... in a good way hahahahhaa," a second chimed in. "THIS IS EPIC!" one more commented, adding a single red heart and flame emoji.
There's no doubt fans are stoked to see Richards join the OnlyFans club, but how does her husband feels about it?
Aaron Phypers is totally down with Denise Richards' OnlyFans page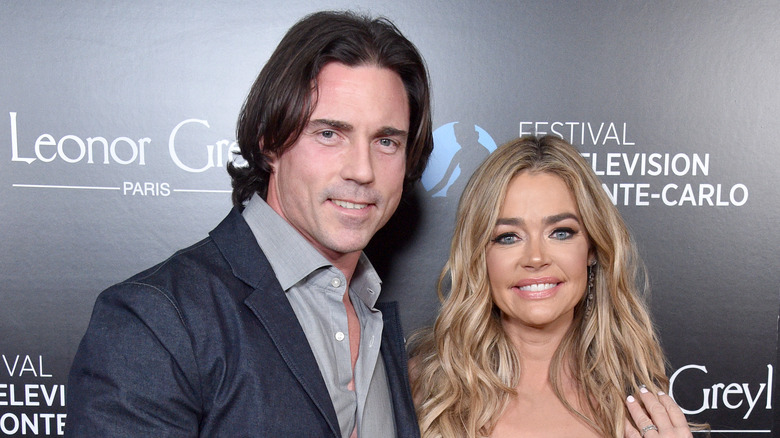 Gregg Deguire/Getty Images
Many people are excited to see Denise Richards on OnlyFans and (believe it or not) her husband, Aaron Phypers, is one of them. An insider revealed to Us Weekly exactly how Phypers feels about his wife's latest endeavor and it's safe to say that he's a super supportive hubby. "Aaron is right behind Denise and loves how confident and empowered she's being," the insider dished. "They have a very healthy and secure relationship, a white-hot love life, and he's more attracted to her than he's ever been."
The same source went on to share a little more about what fans can expect from Richards, content-wise, stating that she's still "figuring out" what she'll post and, while it will be "sexy," she still wants to find a way to make it "classy." The insider added, "The site isn't just about NSFW and can be naughty versus overtly graphic, and that's what she wants to go for."
Richards' daughter, Sami Sheen, whom she shares with ex-husband Charlie Sheen, also joined in on the fun by making a page on the platform and it seems like it's somewhat of a family affair. According to Us Weekly, Charlie has also given his ex-wife and daughter his stamp of approval and doesn't mind them being on OnlyFans. "He's saying more power to them both and isn't going to cause any fuss," the insider shared, adding that the former couple has made "peace."