The Truth About Kirsten Dunst And Garrett Hedlund's Relationship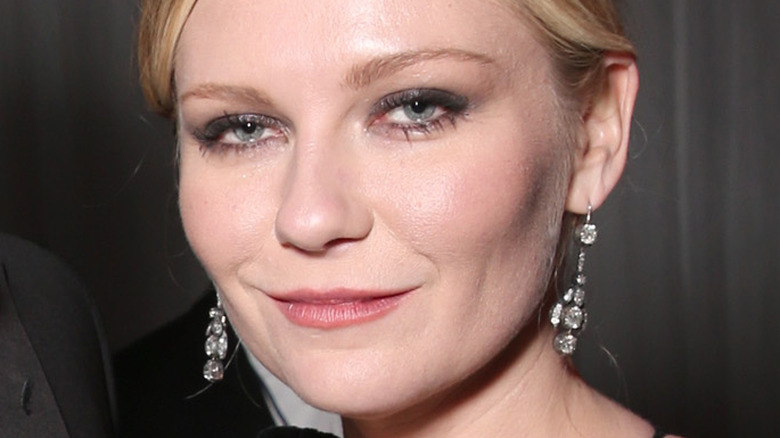 Todd Williamson/Getty Images
Film stars Kirsten Dunst and Garrett Hedlund were a celebrity couple that managed to mostly stay out of the public eye together. The pair met in 2010 while working on the movie adaptation of Jack Kerouac's celebrated novel "On The Road," in which they played a married couple. Although the co-stars eventually fell for each other — and started dating in 2012 — their initial romantic outing was anything but smooth-sailing. The "TRON: Legacy" star recalled their first date. "I took her out on a 3 a.m. canoe ride," Hedlund told Details in 2013 (via Us Weekly). "It was not a stable canoe. We fell out and had to swim back in mucky, s***ty water, like golf-pond water," he added.
By 2015 their relationship was in full swing, and Dunst spoke about what drew her to Hedlund. "I love the masculine; I've dated men who had more of a feminine side and it didn't work," the "Melancholia" star told Net-A-Porter during an interview at the time (via the Daily Mail). Dunst explained how she enjoyed the traditional dating tropes. "I appreciate old-fashioned manners. I want a guy to pay for dinner and open the door for me," she told the outlet while explaining that the couple preferred spending their time doing low-key activities, such as visiting her mother.
As their love blossomed, it appeared the A-list couple were headed for a serious commitment.
Kirsten Dunst and Garrett Hedlund moved in together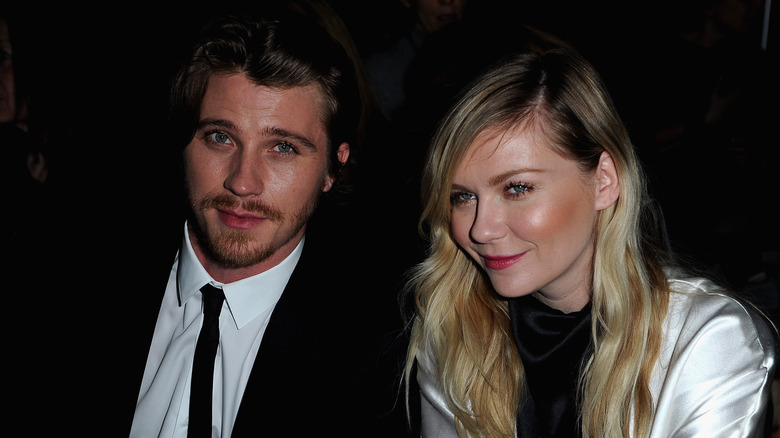 Pascal Le Segretain/Getty Images
Even though Kirsten Dunst and Garrett Hedlund's relationship did not dominate the headlines, the "Spider-Man 2" actor gushed over her boyfriend when she did open up to the press. "We've been together for three and a half years, so, yes, it's going really well," she told Town & Country in 2015 when asked about Hedlund. For Dunst, the relationship was a perfect fit. "We're the same age. We have similar backgrounds. He feels like family to me," she added.
A year earlier, when the couple had been together for around two years, Dunst revealed that she was considering having children in the near future. "I'm in baby mode because two of my really good friends are pregnant right now," she told Red magazine during a 2014 interview (via E! News). "Thirty-three is a good age to have your first baby," she added. The "Midnight Special" actor mentioned how both the press often inquired about her desire to have kids, and joked that she already received pressure from her mother about the subject.
Dunst and Hedlund's relationship became more serious at the start of 2015 when they decided to move in together. After three years of dating, it appeared the pair were destined to tie the knot. "The engagement is coming soon," a source told Us Weekly in 2015. Unfortunately, wedding bells were not in their future.
They both dated other actors afterwards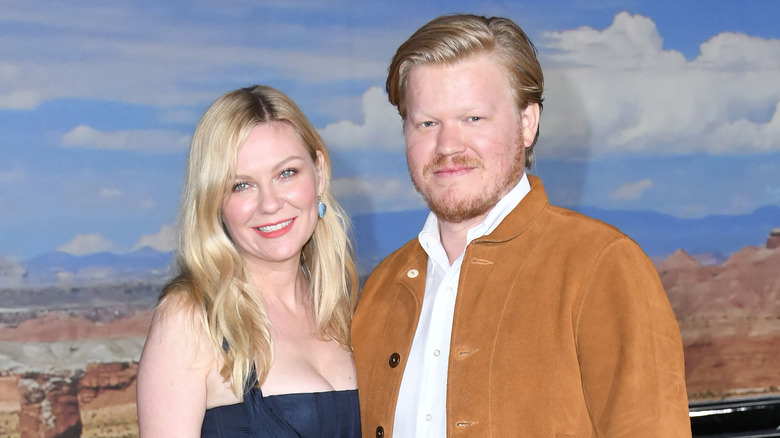 Quinn Jeffrey/Shutterstock
After four years of dating, Kirsten Dunst and Garrett Hedlund split up in April 2016. Reportedly, the Hollywood couple had a fundamental disagreement. "They have very different personalities and weren't on the same page when it came to their future," a source told People at the time. Parting ways was not a spur-of-the moment decision. "Their relationship has been very rocky for a while, so the breakup is actually a relief for them," the insider added. Both of them went on to date other actors.
Dunst met her next partner, Jesse Plemons, while filming the second season of FX's "Fargo" together in 2015. Although the duo was not romantically linked until a month after she broke up with Hedlund in 2016, per People. Apparently, Plemons and Dunst had an instant connection. "I knew that she would be in my life for a long time," the "Windfall" actor told The New York Times in 2020. Dunst added that the pair bonded over being "two child actors." The "Interview With the Vampire" star and Plemons were engaged in 2017, and had two sons together.
A few years after his split from Dunst, Hedlund started dating Emma Roberts in 2019. Similar to Dunst and her new beau, Hedlund and Roberts had a child together in 2020. Although the "Mudbound" actor and Roberts split in January 2022, per InTouch.