What Does Cardi B's Hot S*** Really Mean? Here's What We Think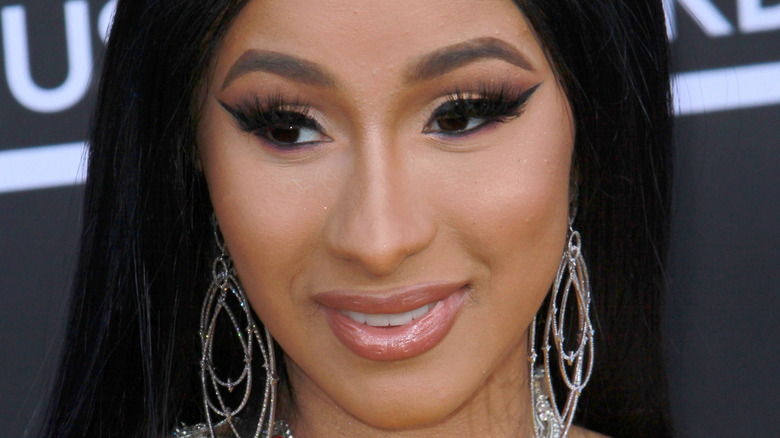 Kathy Hutchins/Shutterstock
Ever since Cardi B rose to fame with "Bodak Yellow" in 2017, she's been flexing on listeners in the catchiest ways possible. The song, with iconic lines like, "These expensive, these is red bottoms / These is bloody shoes," made Cardi the first female solo rapper to hit No. 1 on the Billboard Hot 100 in nearly two decades.
Since then, the Bronx-born baddie has garnered nine Grammy nominations and one win, despite having only released one studio album. Needless to say, when the rapper announced in late June that she had a song dropping in just five days, fans were pretty excited. A few days later, Cardi posted the cover art to her Instagram, which revealed that Kanye "Ye" West and Lil Durk would be featured on the track, "Hot S***."
At long last, the latest from Cardi is here and the Internet is buzzing. As "Hot S***" vies for song of the summer, we can't help but wonder: what do its lyrics really mean? 
Cardi B flaunts her fame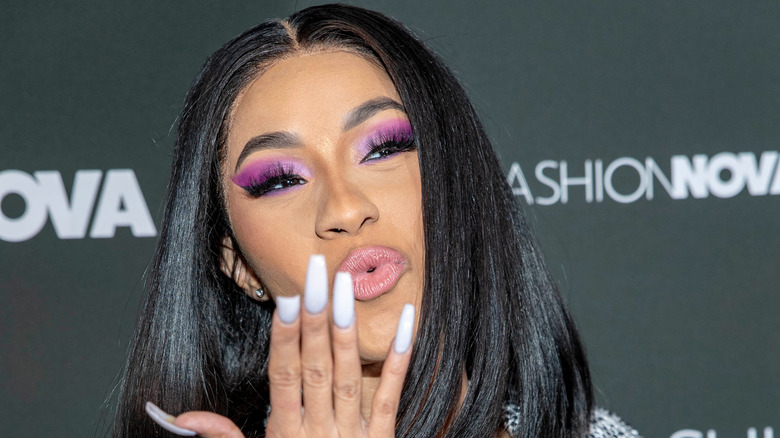 Eugene Powers/Shutterstock
On the surface, "Hot S***" seems to present a similar theme to Cardi B's earlier hit, "Bodak Yellow." Featuring bars like, "Either way you slice it, bottom line, I'm the top b****/ New Chanel, I rock it," Cardi makes one thing abundantly clear: while she may have disappeared from the music scene for a while, her talent and success haven't gone anywhere. 
While the message may be fairly straight-forward, some of the clever lines require a little sleuthing to uncover their full meaning. In the opening lyrics, Cardi raps, "Now this is that hot s***/Jimmy Snuka off the top rope, superfly s***." As Genius notes, Snuka was a wrestler known for his "Superfly Splash," a move that saw him jumping off the ring's top rope and onto an opponent. 
Fans also took to Twitter with their own analyses. One Twitter user drew the connection between Cardi's line, "Might get in the tub with all my ice on some pac s***," and the famous 2Pac photoshoot that featured the rapper naked in a bathtub, covered in jewelry. Even those who weren't dissecting the song couldn't resist tweeting out praise for the artist. "Cardi making her best music in her comfort zone!!!! THIS IS WHAT I WANTED!!!!!" one post read. Despite the widespread praise for the single, Cardi revealed in an Instagram Live prior to its release that she wasn't entirely happy with it.
Cardi B almost canceled the release of Hot S***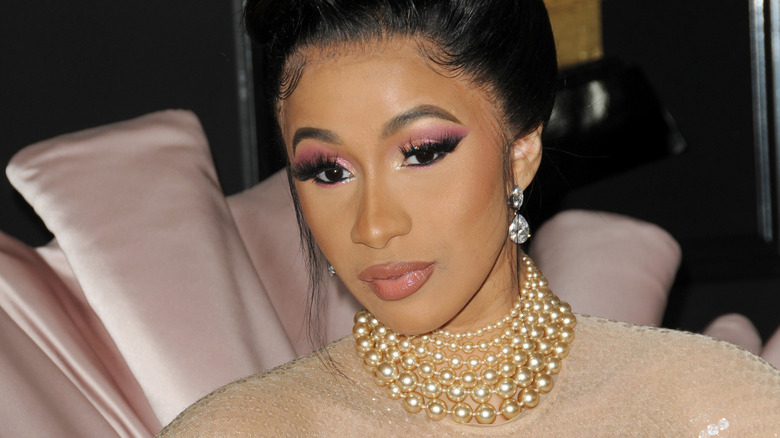 Kathy Hutchins/Shutterstock
It's hard to believe that Cardi B was feeling hesitant about dropping what Twitter users are calling "one of the best songs." In the days leading up to its release, however, the rapper shared frustrations about how the record was handled. In an Instagram Live, Cardi said (via Twitter), "I wanted to cancel my release for this week because s*** is not being executed how it's supposed to." She continued, "I'm so tired of people not doing their f***ing job correctly. I'm so tired of people just doing things their way."
Still, it was obvious the singer was eager to get new music out after facing delays from COVID-19 and the birth of her son. She shared that she was deciding to proceed with the song's release, but would not be filming a music video for it. Fortunately, it seems as though fans have no issue with how the song turned out. 
Per Billboard, the rapper said on Instagram in late June that the next thing on her agenda after "Hot S***" is a tummy tuck. "I cannot wait to put out this song and do more things so I can get the f*** out and do my f***in' surgery. I'm over it." While "Hot S***" will be the perfect summer jam for most of us this summer, perhaps it can serve as an empowering recovery anthem for Cardi.