The Truth About Sophia Bush's Raspy Voice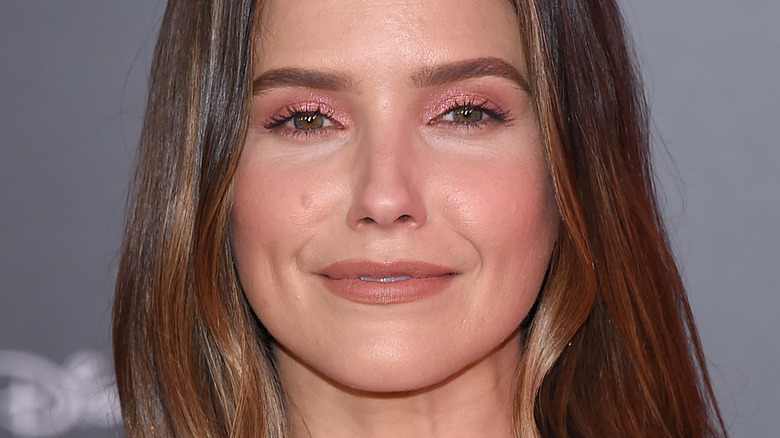 DFree/Shutterstock
Sophia Bush is a fearless and energetic activist who rose to fame playing Brooke Davis on "One Tree Hill." On top of that, she juggles her acting career and activism while co-hosting a hit podcast. No word on when Bush sleeps, but she makes no apologies about the causes she supports. "There are so many brands who I've had approach me and say, 'We'd love for you to work on this, but you need to tone down your politics by 50%.' And I've just said, 'No,'" Bush explained to People. "I will be uncompromising on advocacy forever." In addition to supporting multiple social causes, the "Chicago P.D." star is the co-founder of I Am A Voter, which is described as "a nonpartisan organization dedicated to creating a cultural shift around voting and civic engagement."
Moreover, the courageous actor combines work and fun with the "Drama Queens" podcast as she and her former "One Tree Hill" co-stars, Hilarie Burton, and Bethany Joy Lenz, share hosting duties. The pod is lively and does not disappoint. You're welcome.
But amidst her plethora of activities and bustling career, fans may have noticed particular idiosyncrasy: her raspy voice. So, what exactly is going on? Is Bush sick or tired? Does she simply just have too much going on?
Sophia Bush got her raspy voice in second grade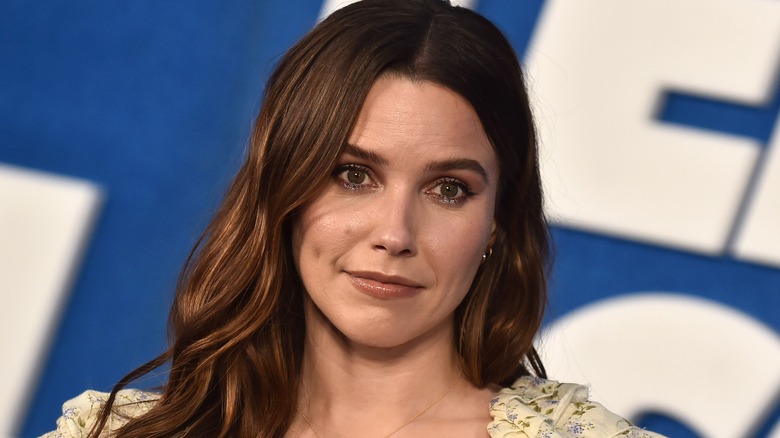 DFree/Shutterstock
If Sophia Bush sounds hoarse, it's not because she's sick or lost her voice after a long protest. The "One Tree Hill" star's raspy sound is the voice she's had since childhood. The actor-slash-activist is called out frequently on social media by fans who love her raspy voice and others who are irritated by it. In January, a fan tweeted: "the only good thing about being sick is that i sound exactly like sophia bush and i want my voice to stay this way forever." The outspoken actor responds to positive (and negative) comments on her voice by tweeting: "As cute as it is to be tagged it tweets like this, for the one-millionth time: I'm not sick. Nothing is wrong with my throat or my vocal [cords]. I actually like my voice. If it irks you so much, sorry not sorry. Don't tag me when you complain about it."
In 2017, Bush wrote a column for "Today" about her signature voice. "I love my voice," the "Chicago P.D." alum said. "I've sounded like this since, I think, second grade. It's just how I talk. No, I'm not sick. No, I don't have a cold. I will take your Ricolas, but I don't particularly need them." Bush added that accepting yourself is beautiful and added, "I was made this way. My voice sounds like this. Why would I want to change it?"
Sophia Bush's uses her signature raspy voice for social justice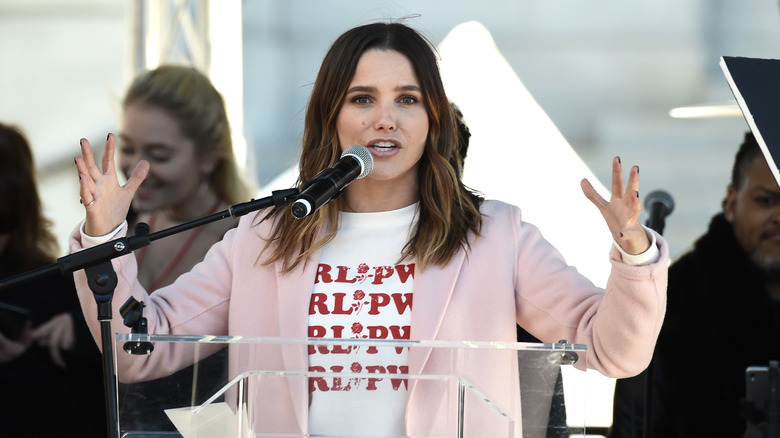 Amanda Edwards/Getty Images
Sophia Bush's signature voice works for her, and the actor is living her best life. On June 11, Bush married Grant Hughes in Tulsa, Oklahoma, surrounded by family and friends. Ever the passionate activist, she posted on Instagram after the Supreme Court's Roe v. Wade leak. Bush wrote: "I'm very grateful to be marrying a man who believes in democracy, who supports a free press, and who — when the news dropped yesterday — turned to me to ask, 'what can men be doing to best support women in these moments?'" Bush added, "This is partnership. I love you, @grant_hughes_."
Bush also uses her fame and social media platform more than ever to promote causes close to her heart. The fiery star is helping promote the gun safety group Moms Demand Action on Instagram and speaking out on Twitter. On June 30, Bush tweeted: "Tired? EXHAUSTED.This SCOTUS is bought and paid for by big oil + conservative groups. Is it any wonder they think we don't need clean air to literally live?! We need to take back a supermajority this November, or it's literally all over. And we can't let it be over."
Whether she is protesting with her raspy voice or posting on social media, Bush is a force is be reckoned with!