Travis Scott's Comeback Just Took A Major Hit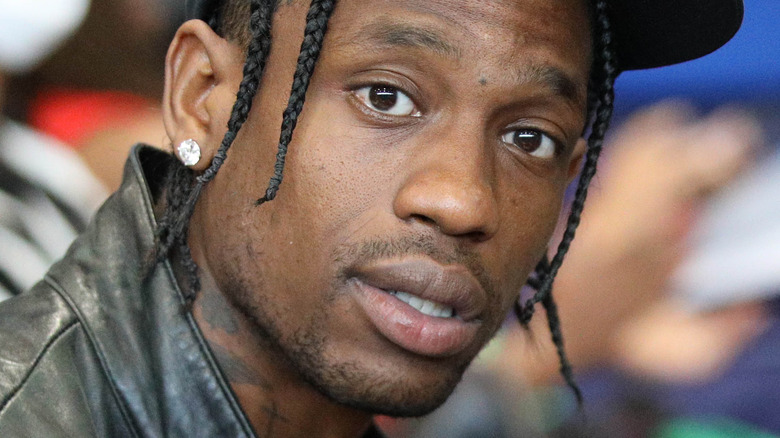 Brian Stukes/Getty Images
After the Astroworld festival tragedy, some wondered if Travis Scott's career could ever bounce back. In November 2021, Scott was blasted by fans and the press following the tragic deaths of 10 people at the Astroworld festival in Houston, Texas. In addition, 25 other concertgoers were hospitalized, with more than 300 people reporting minor injuries. The youngest fatality was a 9-year-old boy who died one week after the festival.
After the Astroworld tragedy, the finger was pointed at Live Nation, which organized the festival and had a track record for skimping on costs. But some blamed Scott because he has a record of encouraging wild fan behavior at concerts. In March, the Complex staff recommended some ideas on how the rapper could slowly rebuild his career. The Complex team noted Scott should wait until at least a year after Astroworld before performing, start with small venues, and approach the "return with a big emphasis on safety."
Scott disregarded this advice, however, and his comeback just took a major hit.
Travis Scott's first festival since Astroworld has been canceled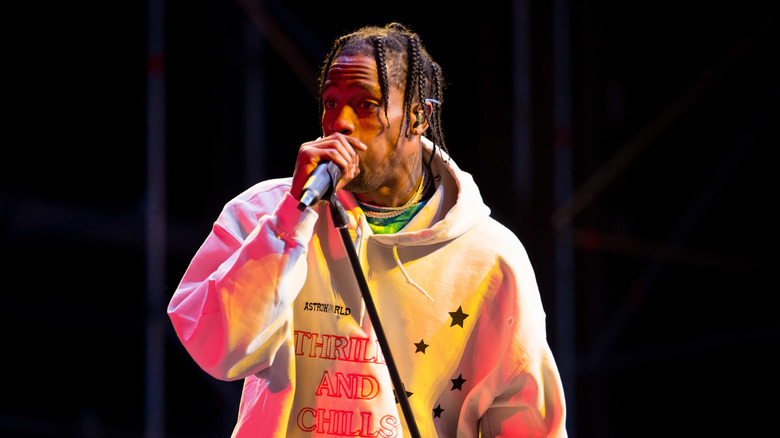 Christian Bertrand/Shutterstock
Travis Scott's first festival performance since the Astroworld tragedy has been canceled. The Las Vegas festival called Day N Vegas was canceled on July 1. Variety reported the Day N Vegas festival was planned for Labor Day weekend, September 2-4, at the Las Vegas Festival Grounds. Day N Vegas announced the cancelation on Instagram: "We're sorry to announce that a combination of logistics, timing, and production issues have forced us to cancel Day N Vegas for 2022." Day N Vegas explained refunds would process immediately, but it could take two to four weeks before refunds appear back in fans' accounts.
Page Six reported Scott has been attempting a comeback with mixed results. The rapper was scheduled to perform at Coachella 2022, but got cut after the Astroworld tragedy. According to the outlet, Scott performed at a private event before the Oscars that welcomed guests like Venus and Serena Williams and Leonardo DiCaprio. Weeks after Astroworld, the rapper spoke to Charlamagne Tha God about the tragic festival. Scott said, "It gets so hard because I always feel connected to my fans, and I went through something and my fans went through something and people's parents went through something and it really hurts." Perhaps he'll get that chance to reconnect with fans yet.