What We Know About Travis Scott's First Performance After The Astroworld Tragedy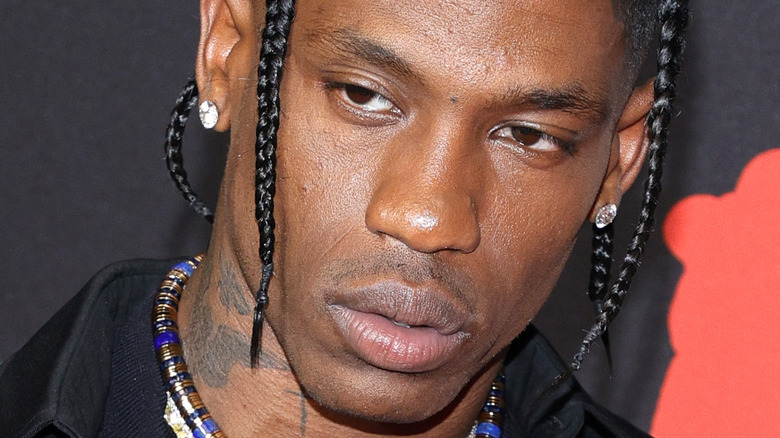 Jason Kempin/Getty Images
On November 5, 2021, Travis Scott's Astroworld festival in Houston, Texas turned into a mass casualty event which cost 10 fans their lives and left more than 300 people injured. As fire chief Samuel Peña told the New York Post at the time, concertgoers "began to compress" toward the stage and "people started to fall out, become unconscious and it created additional panic." The medical examiner later confirmed that each fans' cause of death was indeed "compression asphyxia." 
As previously reported, the rapper appeared to be oblivious to the chaos as it happened and continued performing. Once he did learn of the tragedy, he issued a public apology and vowed to cover all funeral costs, but that didn't keep legal troubles at bay. Not only did Congress open an official investigation into what went wrong at Astroworld, but Scott was hit with a growing number of lawsuits. In February, Billboard reported that the nearly 400 lawsuits filed by almost 2,800 victims against the artist, as well Live Nation and event organizers, had been turned into one "single giant case."
As the "goosebumps" rapper awaits his verdict, he has continued to keep a relatively low profile and has vowed to "always honor the victims of the Astroworld tragedy who remain in my heart forever." So, when will he be ready to return to performing? It seems there's no time like the present.
Travis Scott's first performance since Astroworld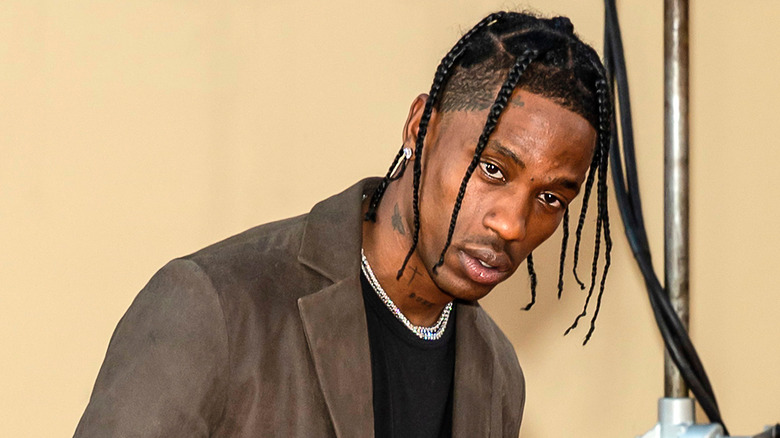 Ovidiu Hrubaru/Shutterstock
It's been almost five months since the Astroworld tragedy and, during that time, Travis Scott's behavior has repeatedly raised eyebrows. Earlier in March, he made a head-turning donation to his own charity in an effort to prevent future tragedies at concerts, while he has yet to answer to the giant lawsuit stemming from the Astroworld show. Before that, he was dubbed "incredibly offensive" for seemingly demanding an apology from Billie Eilish, who went viral when she paused a show in Atlanta and told a fan struggling to breathe, "I wait for people to be OK until I keep going."
Despite such shady behavior, there was one thing the rapper hadn't done until now: perform. However, that changed on March 26 when he attended Darren Dzienciol and Richie Akiva's pre-Oscars bash. The shindig took place at a private residence in Bel-Air and, according to TMZ, Scott briefly took to the stage. While his time in the spotlight "didn't last long," he reportedly had a "great time, laughing, socializing, drinkin'." One insider who spoke with Us Weekly confirmed Scott's jovial party mood, saying he "DJ'd for a bit and also came closer to the crowd and sang a few of his songs." And while Kylie Jenner wasn't in attendance (the pair welcomed their second child on February 2), he did have quite the A-list audience to entertain, including Leonardo DiCaprio, Tobey Maguire, and Serena and Venus Williams.