Survivor Season 43 Release Date, Cast, And More Information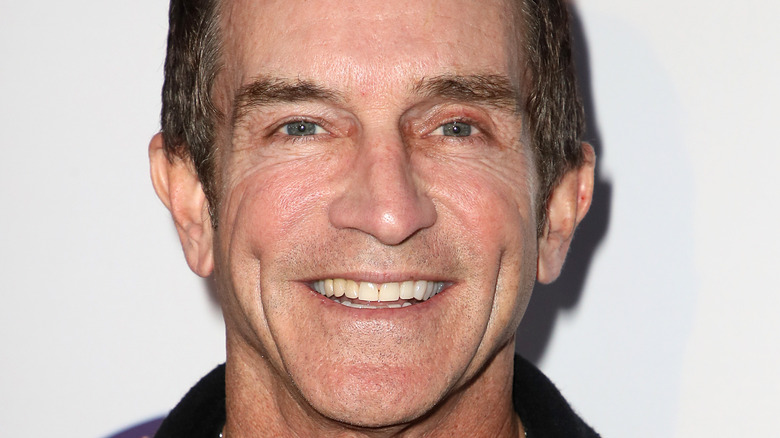 David Livingston/Getty Images
CBS's "Survivor" will soon be entering its 22nd year and 43rd season, continuing its streak as one of the longest-running reality shows of all time. After suffering a bit of a setback due to the COVID-19 pandemic and filming restrictions in Fiji, the popular reality show bounced back in the 2021-22 TV season with the airing of Seasons 41 and 42, which were largely well-received among the fanbase (despite some criticism for the many new twists). 
Host and millionaire Jeff Probst has been vocal about how, post Season 40 (and pandemic), "Survivor" is entering a "new era," defined by rougher conditions for the contestants (including limited supplies and food), a shorter, more intense 26-day game, and a host of new changes and advantages. Those elements of the game were clearly apparent during the past two seasons, and it stands to reason that this will not change come Season 43. 
So what do we know about the upcoming season so far? 
Survivor 43 will air in late September and will have 18 castaways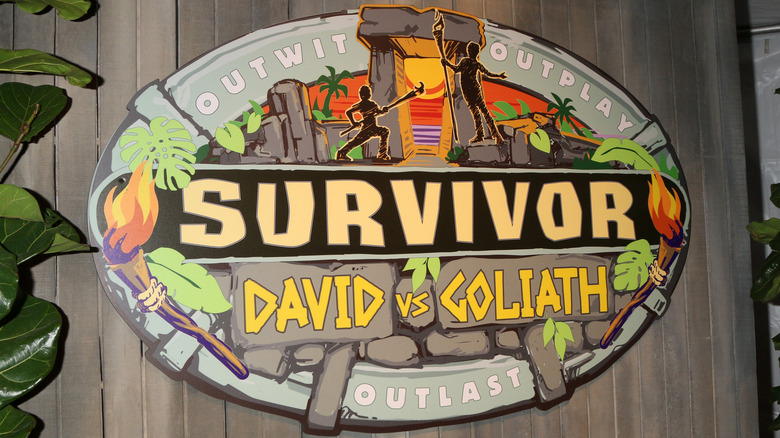 Kathy Hutchins/Shutterstock
In June, CBS officially announced the airdate of the "Survivor" Season 43 premiere (which, like the last two seasons, will begin without any defining theme and hence will only be known as "Survivor 43"). The season will premiere with a two-hour special on Wednesday, September 21, and will continue to air at 8 p.m. EST on CBS every Wednesday. 
In addition, the rumored cast of "Survivor 43" was leaked near the end of Season 42 by Inside Survivor, a highly reputable source for "Survivor" spoilers. Like the past two seasons, Season 43 will consist of 18 entirely new players, who will be split into three tribes. Contestants will range in age from 19 to 50 years old, and, keeping in line with CBS's 2020 "diversity pledge" of casting at least 50% people of color on their reality shows, will be one of the most racially diverse seasons yet. In addition, it will see the first two contestants ever from Hawaii (Cody Assenmacher and Geo Bustamante, both from Honolulu), as well as 25-year-old Paralympian snowboarder Noelle Lambert, who has a prosthetic limb.
Unlike the past two seasons, however, there appear to be no Canadian contestants in Season 43, despite casting having opened up to Canadian citizens in 2018 (which also notably led to two Canadian winners in a row). It is possible, however, that one or more contestants are Canadians who are based in the U.S., like Shan Smith in Season 41.
Survivor 43 has already completed filming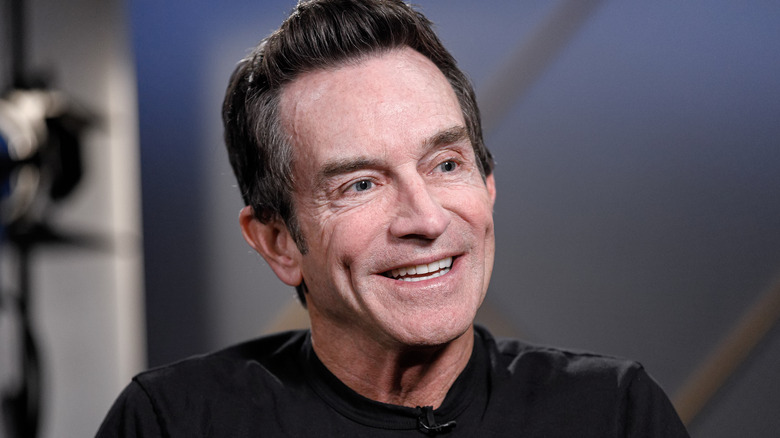 Rich Polk/Getty Images
According to The True Dork Times, filming for "Survivor 43" began on May 2, and wrapped up on May 27, meaning the season stuck to the new 26-day schedule, which was originally implemented in order to accommodate quarantine regulations in Fiji. Recently, however, host and executive producer Jeff Probst hinted that this new format may be permanent. 
"It's still too early to decide if we would ever go back to 39 days, but I will say that we do believe in the 26-day schedule," Probst told TVLine in December. "And as you'll hear during the 'Survivor After Show,' the players fully agree that 26 days still gave them absolutely everything they wanted from their 'Survivor' adventure."
In addition, contestants will now be aware of many of the new season's twists and advantages which often relied on players' ignorance to be effective. This included, for instance, the "beware advantage," which had contestants utter bizarre phrases in order to activate idols, or the infamous "hourglass twist," which allowed one contestant to secretly "turn back time" and reverse the outcome of an immunity challenge. Although many fans (and players) have expressed outrage over the many new twists which they see as undermining the core of "Survivor," Probst has stood by the changes, and said that they are likely here to stay. "When people say, 'Oh, you have the worst ideas,'" Probst told Vanity Fair in May, "Well, you may feel that, but they're the best ones I got."