How Long Were Ben Affleck And Ana De Armas Together?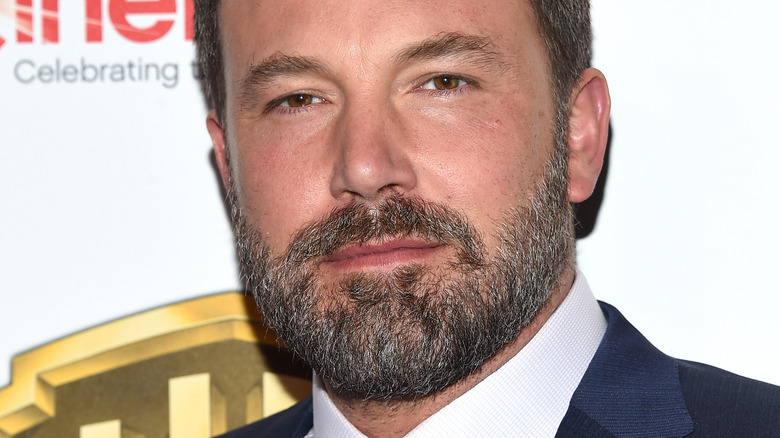 DFree/Shutterstock
Before Bennifer Part Two took place, Ben Affleck was in a heavily publicized relationship with "Blonde" star, Ana de Armas. Of course, we know the ending to that story. Following their January 2021 breakup, Affleck was spotted returning from a Montana vacation with Jennifer Lopez in May 2021 — kickstarting the renaissance of an early aughts romance that captivated the tabloids. Meanwhile, de Armas found new love in Paul Boukadakis, with it rumored that the two have been dating since June 2021, per Page Six.
In February 2020, before "BenAna" went public, Affleck told "Good Morning America" that ideally in five years, he would love a "relationship that is deeply meaningful and one to which I could be deeply committed." Still working on his sobriety at the time following a 2019 relapse, per Us Weekly, Affleck had seemingly found stability with de Armas — despite the global COVID-19 pandemic happening simultaneously then. By May 2020, the ex-couple were hanging with Affleck's three children (with ex-wife Jennifer Garner), with a friend even telling People that de Armas has been "a great influence" on him. 
So what led to the once-couple's downfall and just how long did their romance really last? 
Ana de Armas and Ben Affleck shared almost a year together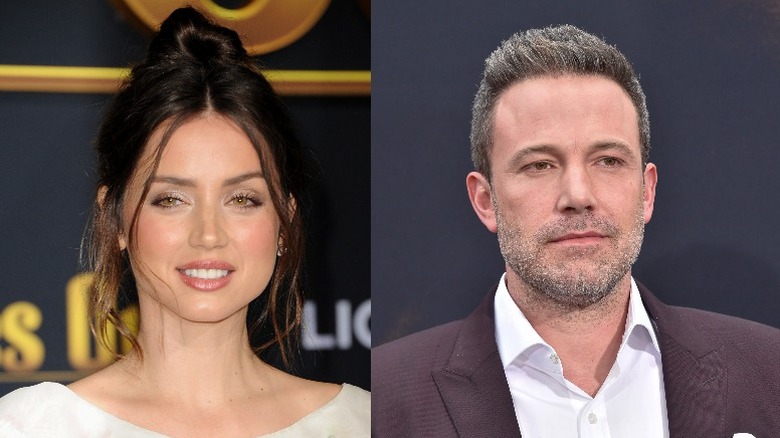 Tinseltown & Tinseltown/Shutterstock
After a whirlwind romance of jet-setting across the globe and quarantining during the COVID-19 pandemic, Ben Affleck and Ana de Armas called it quits in January 2021. According to Cosmopolitan, the erstwhile couple had been dating for 10 months at the time. 
With Affleck and de Armas meeting in late 2019 on the set of Adrian Lyne's "Deep Water," per People, conflicting reports surfaced as to whether sparks flew right away. As one source told People, "Their physical chemistry was so intense on set. It's all anyone could talk about." However, another told the outlet that they kept it platonic publicly on-set, saying that there were no "signs of romance." Shortly after making the erotic thriller (in which they play husband and wife), it became apparent that they took things offscreen. 
While the world entered COVID-19 lockdowns in March 2020, Affleck and de Armas were photographed vacationing together in her native Cuba. Returning to Los Angeles to self-isolate together, the then-couple was dubbed "the pandemic's only tabloid celebrities" by The Washington Post. Frequently seen out-and-about walking dogs in casual housewear and smooching while donning masks (via The Cut), Affleck and de Armas's pandemic-borne romance gave many hope and levity in an otherwise bleak time. However, things became untenably strained when de Armas wished to move out of Los Angeles. As an insider told People, that simply wasn't an option for Affleck "since his kids live in Los Angeles." 
Was Ana de Armas too independent for Ben Affleck?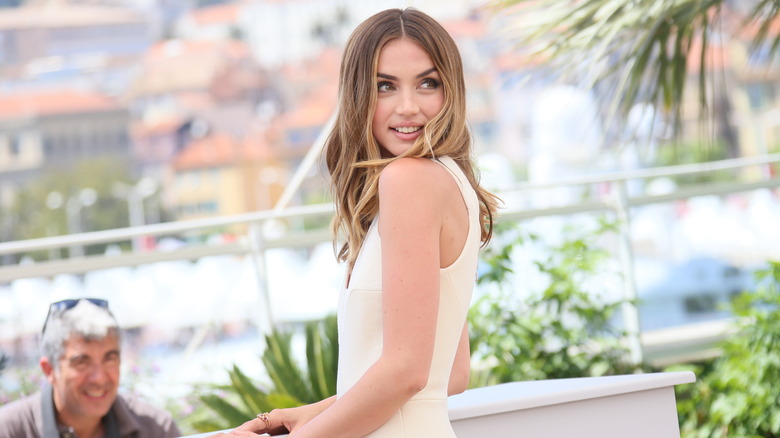 Denis Makarenko/Shutterstock
Ben Affleck and Ana de Armas seemed to have separated on good terms, but that didn't stop some from speculating of drama behind closed doors. Just days before their January 2021 breakup was reported, an insider told In Touch, "The honeymoon phase is over for Ana and Ben." The source claimed to the outlet that the then-couple's "dynamic changed ... when they moved in together." 
As so often goes in Hollywood power couple stories, Affleck and de Armas allegedly had competing work schedules and different ideas of domestication. "Ana rocketed to stardom since dating Ben and has a bunch of movies lined up," the insider explained, describing the Cuban-born actor as "young, ambitious and her career will always come first." Meanwhile, the source claimed that "while Ben wants her to succeed, he's needy and feels lost and lonely when she's off gallivanting the world without him." 
A People source seemed to, more or less, corroborate this version of events when confirming Affleck and de Armas' split. Although their breakup was "completely amicable," the insider told People, "They are in different points in their lives ... Ben continues to want to work on himself. He has three jobs lined up and he's a solid father at home." Given that the two moved on with new relationships relatively quickly, it seems to be all water under the bridge now.