Nicole Polizzi's Nickname Hasn't Always Been Snooki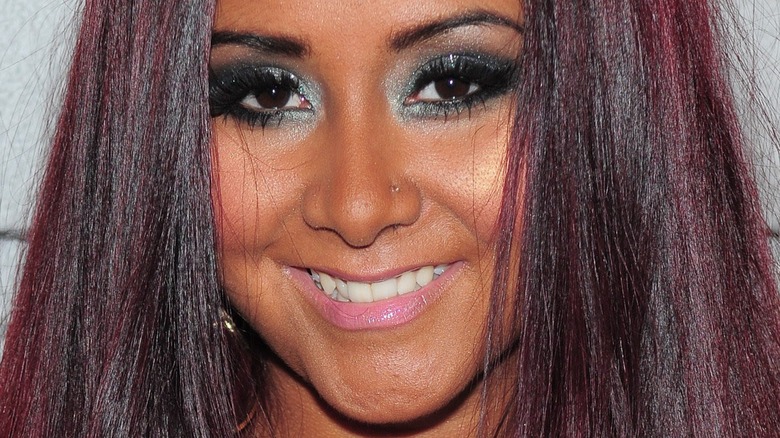 Everett Collection/Shutterstock
Nicole "Snooki" Polizzi has made a name for herself over the years –- literally. Polizzi starred on the MTV reality series "Jersey Shore," where her loud mouth, wild looks, and loyal friendships made her a fan favorite. On the show, she was known almost exclusively as "Snooki." Fans have come to associate the "Jersey Shore" star with her nickname and outsized presence, including her hilarious catchphrases, ridiculous partying antics, and the classic GTL (gym, tan, laundry) routine.
Since her exhilarating "Jersey Shore" chapter, the MTV alum has ventured into other pursuits, like competing on "Dancing with the Stars," becoming a mother, and opening her own business. Though she's accomplished quite a lot since "Jersey Shore" and her subsequent reality shows, fans still remember Snooki as a pint-sized firecracker with a fun-loving personality. The name "Snooki" has certainly become intertwined with her persona. But once upon a time, Snooki was known by her friends and family simply as Nicole.
Nicole 'Snooki' Polizzi was rarely called Snooki before Jersey Shore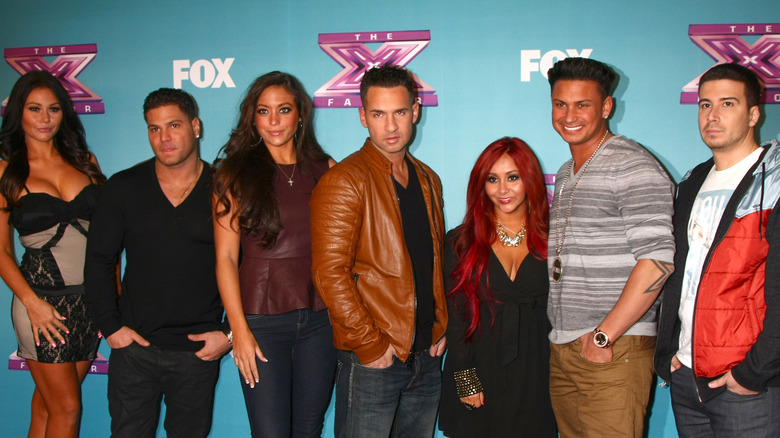 Kathy Hutchins/Shutterstock
Because Nicole "Snooki" Polizzi's nickname has become so iconic, it's hard to imagine Snooki being called anything other than Snooki. But this public figure did have a life "pre-Snooki." In a Vulture article titled "Jersey Shore: An Oral History," the creators and stars shared some juicy inside secrets about the show. Polizzi revealed that prior to "Jersey Shore," most people actually didn't call her Snooki. "They were looking for nicknames on the application. One of my girlfriends used to call me that, just to be funny, so I wrote that down ... Now that it's stuck, I wish I'd put something else," she stated.
What is the origin of her nickname? According to Rolling Stone, Polizzi got Snooki from a character in the movie "Save the Last Dance." And though she's fond of her nickname, she claimed she missed being called Nicole. But her regrets didn't run deep. "I mean, it's worth it. Look where I am now. Opportunities like my own clothing line and my book, which I would never get if I was just a normal person." She went on to say that she bought her and her mom BMW's and even paid her grandma's debt off. Not too shabby.
Nicole 'Snooki' Polizzi tried to trademark her nickname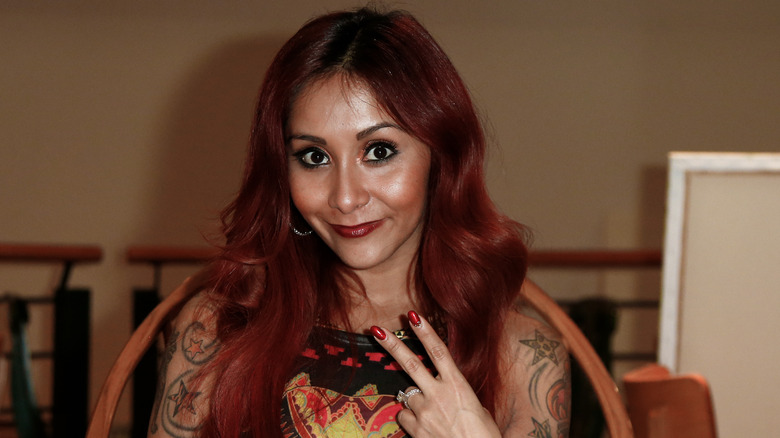 Debby Wong/Shutterstock
Even with her mixed feelings about her nickname, Nicole "Snooki" Polizzi has tried to own it — literally. A 2010 article by Business Insider revealed that Snooki attempted to trademark her name, in connection with her TV personality and books. Unfortunately, she had some fierce competition from a cat. It's true — a fictional feline named Snooky the Cat has a book called "Adventures of Snooky: Under the Sea." The Trademark Office thought there would be a "likelihood of confusion" between the two.
Despite her loss to Snooky the Cat, the entrepreneur has capitalized on her name in other inventive ways. In May 2022, she opened "The Snooki Shop" in Seaside Heights, New Jersey, an addition to her two other stores in New York. The boutique sells a variety of products from clothing to makeup to wine. She decided to ride high on her Snooki success, naming cosmetic products "Snooki gloss" and "Snooki shadows."
From "Jersey Shore" to The Snooki Shop, this reality TV star has proved that she's not just a one-name wonder. Well done, Snooki.