The Truth About Scheana Shay's Engagement Ring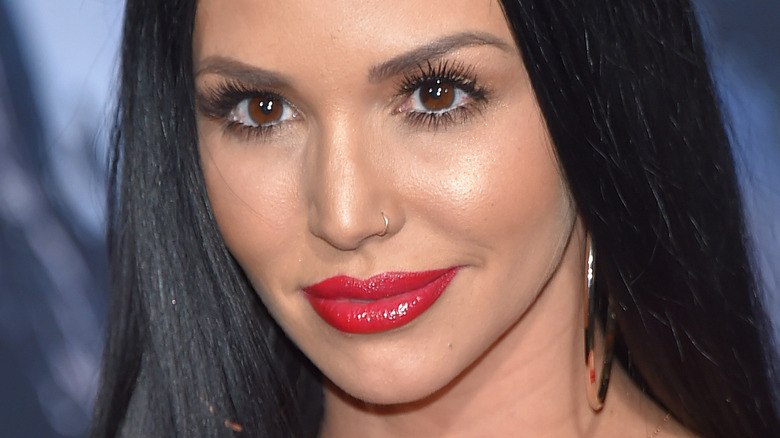 DFree/Shutterstock
Scheana Shay is engaged to her boyfriend of two years, Brock Honey Davies, but some fans had a lot to say about her engagement ring.
In an interview with People, the "Vanderpump Rules" star dished that she already had a feeling Davies would pop the question, but never predicted how it would happen. "I knew it was coming soon, but I didn't know how or when. I was so surprised!" Shay shared. "Brock knows me so well and knew exactly how to do what I would want. There's no date set, but our dream would be to get married in Bali." She also shared Bali's significance, as it's the place where they first confessed their love for each other. "That's where we first said 'I love you,'" she added. "It's a special place for us both!"
Per the outlet, when Davies got down on one knee, he presented Shay with a 12.74-carat rectangular cushion-cut pink morganite ring designed by Kyle Chan. And when fans finally got a glimpse of the ring, the reality star faced unfair criticism.
Scheana Shay said she never wanted a diamond ring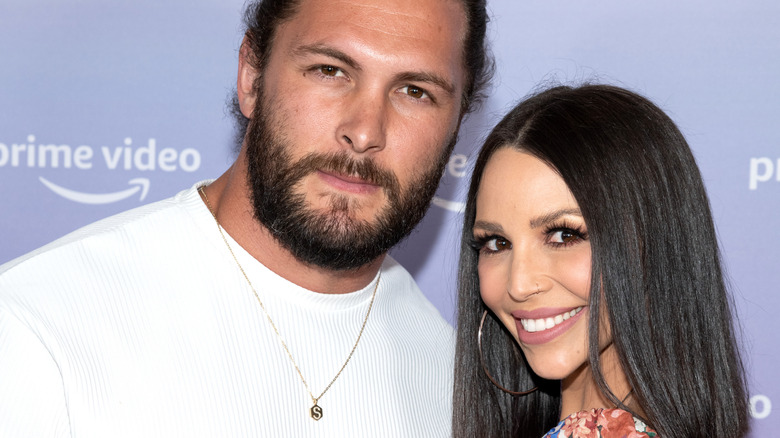 Amanda Edwards/Getty Images
Fans were quick to criticize Scheana Shay's engagement ring upon finding out how much it cost Brock Honey Davies. In an episode of "Vanderpump Rules," the athlete was shown using three credit cards to pay for the $25,000 morganite ring he would give to his soon-to-be-fiancée.
When a fan on Twitter pointed out that it was not a diamond, Shay responded, "It's still 12.74 carats. Why does it matter what stone?" In a separate tweet, she continued to defend her fiancé's choice of rock after fans claimed Davies probably paid way too much for the ring. "This looks nothing like mine. Mine is a rare light pink stone. Also, he didn't actually PAY $25k," she wrote. "He got a very good deal. What the ring is worth and what he paid are very different and I have the papers to prove it." A fan also questioned why Davies paid $25,000, to which Shay reiterated that he actually got a good deal on the ring. "Kyle didn't lie. The ring is actually worth more than that we found out too. They like to hear how much things cost on the show. Whether or not that's what we pay is another story."
Ultimately, though, the type of stone doesn't matter to Shay. She told fans that she didn't want a diamond, anyway. "I didn't want a Diamond. Morganites are beautiful and have so much meaning," she tweeted.
Scheana Shay and Brock Honey Davies changed their wedding plans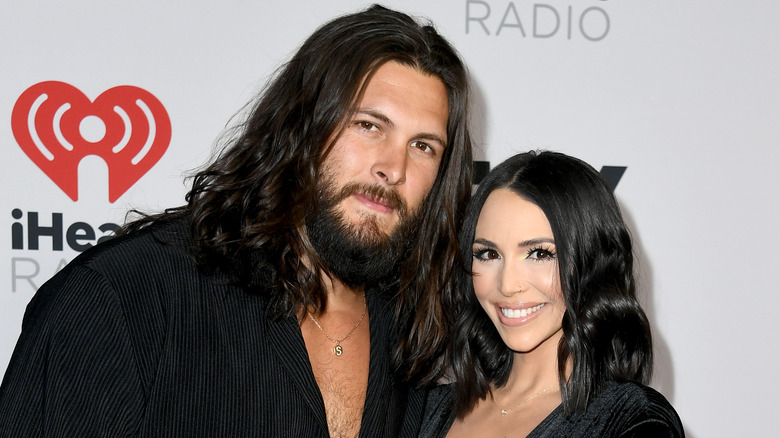 Jc Olivera/Getty Images
It's been months since Scheana Shay and Brock Honey Davies got engaged, and now they're busy preparing for the wedding. But, unlike what Shay said after saying "yes," the two are apparently planning to get hitched in Mexico instead of Bali.
"We're going down to Mexico in a couple of weeks to look at some venues down there. We were gonna do Bali, but their quarantine laws just keep getting extended, and it's just not gonna work out, so we're gonna go look in Mexico," she said on the "Scheananigans with Scheana Shay" podcast. "We have four venues we're looking at. We're gonna see if one of those is gonna be the right fit. And hopefully [the wedding will be at the] end of August. That is the plan."
And just like how her wedding with Mike Shay was documented on the show, the star is also hoping that her nuptials with Davies will be included in the series. "We don't know anything about next season yet, but if this happens to fall in the timeline of filming then absolutely. We would welcome [it]," told Us Weekly.